The Toilet Seat Product Guide
At C.P. Hart, we curate the best possible product collections. Our series of product guides aims to highlight the most sought-after premium ranges in every bathroom category, in order to help you to refine your selection. Below, our design specialists will take you through our toilet seats from leading international branded suppliers as well as our own exclusive collections.
We have selected classic, contemporary and cutting-edge bathroom styles, a toilet seat product guide for every WC.
We have seats for every style of toilet – whether back-to-wall or wall-mounted pan or freestanding, please choose from C.P. Hart's Giro, Kew, and London collections or from the world's most advanced branded manufacturers – companies like Duravit, Gessi, Cielo, or famed shower toilet maker TOTO.
Please click here to shop our selection of toilet seats.
C.P. Hart's Own Toilet Seat Collection
We pride ourselves on our exclusivities, timeless designs with proven durability. We stock many traditionally designed toilet seats that complement high-level pans as well as sleek modern toilet seats to suit a more contemporary bathroom.
Kew Toilets
The entire Kew collection is neoclassical in design, characterised by its classically inspired form and glossy ceramic finish. The Kew toilet seat, created from resin, offers a lustrous touch to the bathroom, complete with hinges in your choice of chrome, nickel or incaloy gold. The Kew collection features handbasins and handbasin stands that follow the same design detail. Together, the complete Kew collection combines for a stunning traditional bathroom, en-suite, or cloakroom.
Shop the Kew Toilet Seat and Kew Close-Coupled WC featured above.
Giro Toilets
The Giro collection is better suited to a contemporary bathroom, unobtrusive, sculptural and ultra-sleek in form. Crafted from resin into a slender oval, the C.P. Hart Giro toilet seat is available in white and matt white. For that added touch of bathroom luxury, this toilet seat features a soft-close mechanism. Shop the Giro Soft Close Toilet Seat and explore the full Giro range for the coordinating pans, bidets, and basins, all exclusive to C.P. Hart.
London Toilets
London is our most loved traditional range of bathroom ceramics, a classical design inspired by the architecture in our capital, and often the trade professional's range of choice. Made exclusively for us in the potteries, the range is an English design icon, proud to be seen in the smartest traditional bathrooms.
The London toilet seat features a soft close for everyday convenience, designed to be paired with London's back-to-wall pan, a close-coupled pan, or low and high-level WCs. Choose from a range of wooden finishes, including maple, oak, and walnut, as well as blue, slate, black, and white colour options.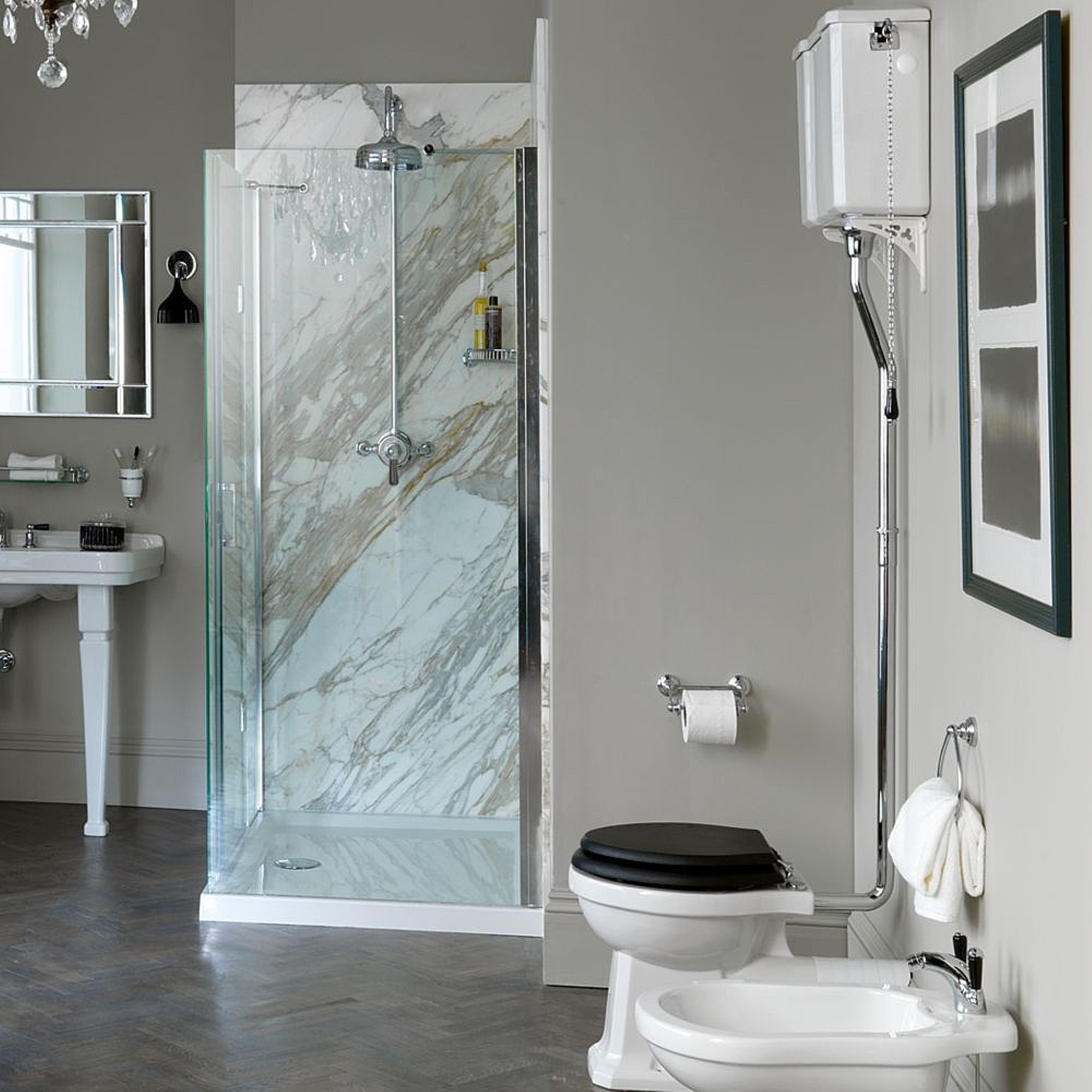 Shop the C.P. Hart London Toilet Seat and London High Level WC featured above.
Henley Toilets
Our Henley range is another example of British craftsmanship at its best, comprising basins, basin stands, bidets, and toilets. A classic collection best suited for a traditional interior style, the range features two toilet seats: one designed for floor-standing and back-to-wall pans and the other for wall mounted WCs.
The Henley toilet seat for floor-standing pans is crafted from wood with chrome or plated hinges, available in mahogany, natural oak, white, and black finishes. The Henley toilet seat for wall-mounted pans is more oval in shape, also created in wood with a choice of mahogany, natural oak, wenge, and white, again with the option of chrome or plated hinges. Both Henley toilet seats feature a soft close mechanism.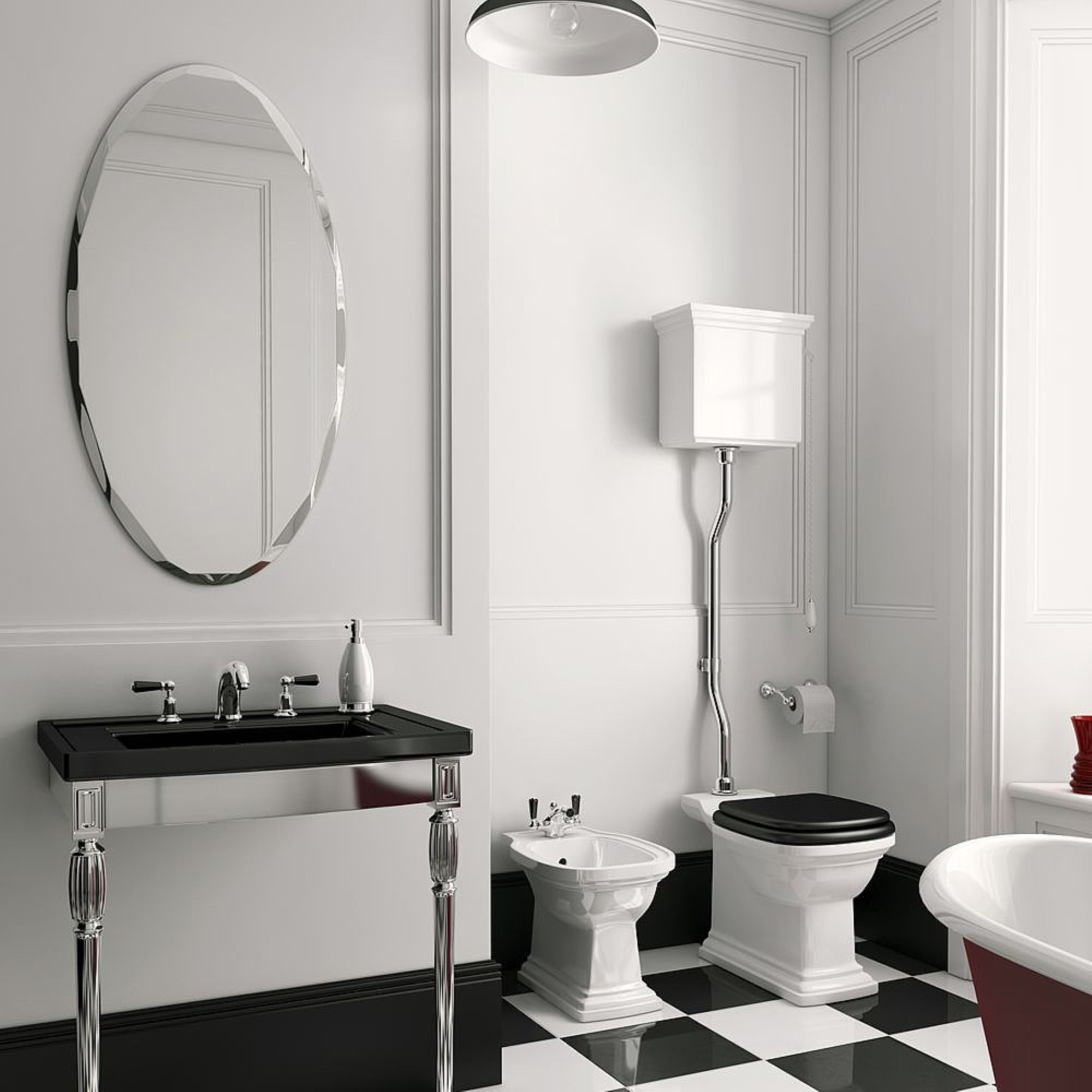 Shop the Henley Soft-Close Toilet Seat for Floor Standing Pans featured above, and the Henley Oval Soft-Close Toilet Seat for Wall Hung Pans here.
Toilet Seats from Duravit
At C.P. Hart, we stock a wide variety of Duravit toilets and toilet seats. The Duravit ME by Starck toilet, one of the brand's most popular ranges, is a classic option that will complement every interior. Available in white and satin white with your choice of standard or soft close, you are able to effortlessly match this toilet and toilet seat with any white bathroom sanitaryware. Your choice of Duravit toilet seat will depend on the pan you opt for, as Duravit's toilet seats are mostly only compatible with the toilet pan from the same collection.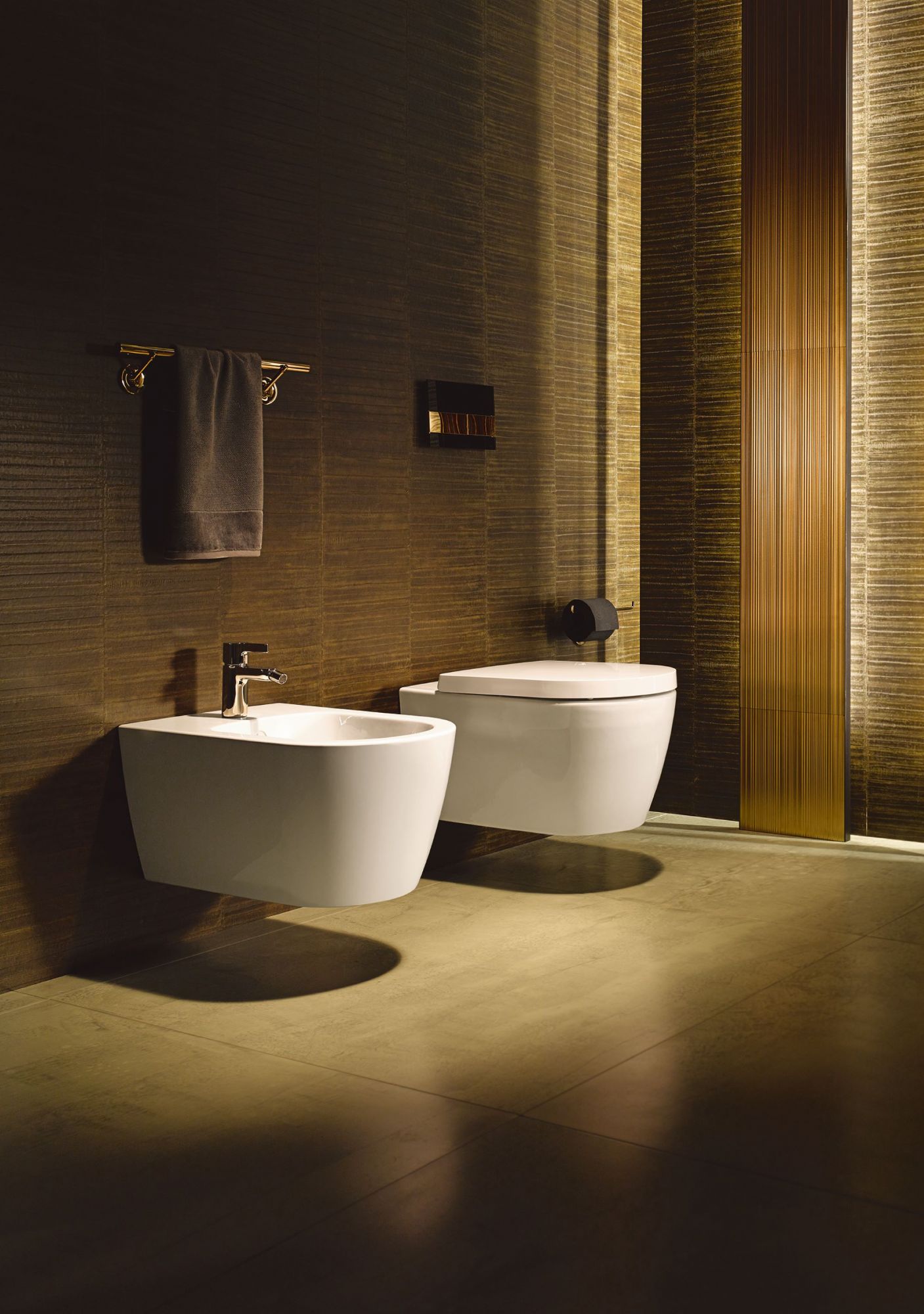 Shop the Duravit ME by Starck Rimless Wall-Mounted Pan and Duravit ME by Starck Toilet Seat and featured above.
Toilet Seats from TOTO
If you are curating a hi-tech, modern bathroom, look to TOTO's shower toilets to enhance your space. TOTO, established in Japan in 1980, is renowned for its technically innovative bathroom products, most notably the TOTO Washlet. Presenting self-cleaning, auto flushing, and deodorising capabilities in addition to TOTO's TORNADO FLUSH technology and personalised profile functions. Every toilet use assures optimal hygiene while using less water and a quieter-than-ever flush.
The TOTO Washlet toilet seat, sold as part of the Washlet set, features a self-activated and heated toilet seat, available from C.P. Hart online or from our showrooms.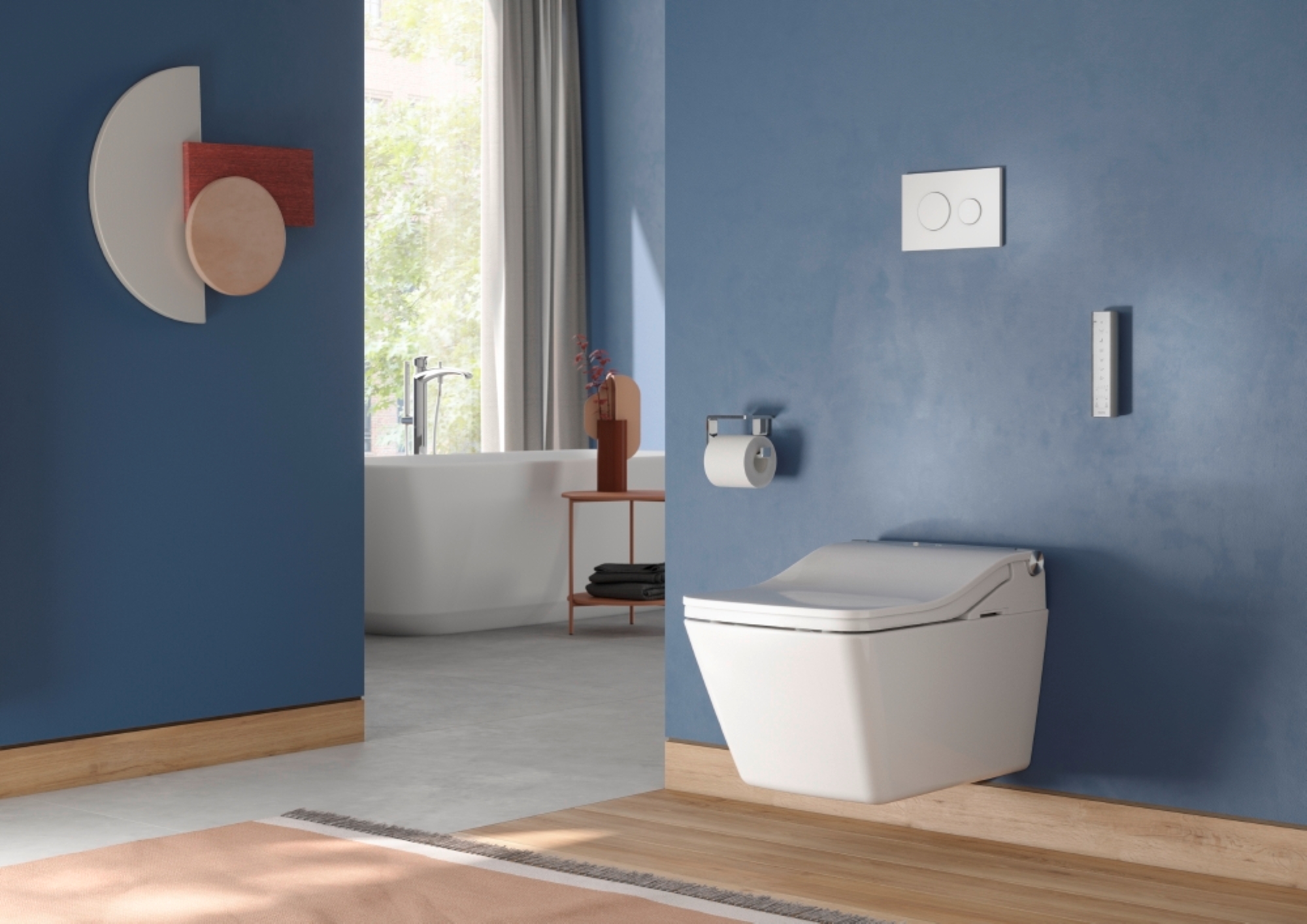 Shop the TOTO SW Washlet Set featured above.
Toilet Seats from Cielo
Italian manufacturer Cielo is a design innovator producing beautiful toilets, basins, and baths in a wide range of colours and shapes, a very cool statement in any contemporary bathroom. Combining comfort and functionality, the Shui Comfort toilet and toilet seat follow a sleek, curvy form in a cool and very contemporary palette of coloured toilets, matt or high gloss.
Shop the Cielo Shui Comfort pan and seat separately, with your choice of a regular or soft close seat and over six colour options, including white, arenaria, basalto, and black.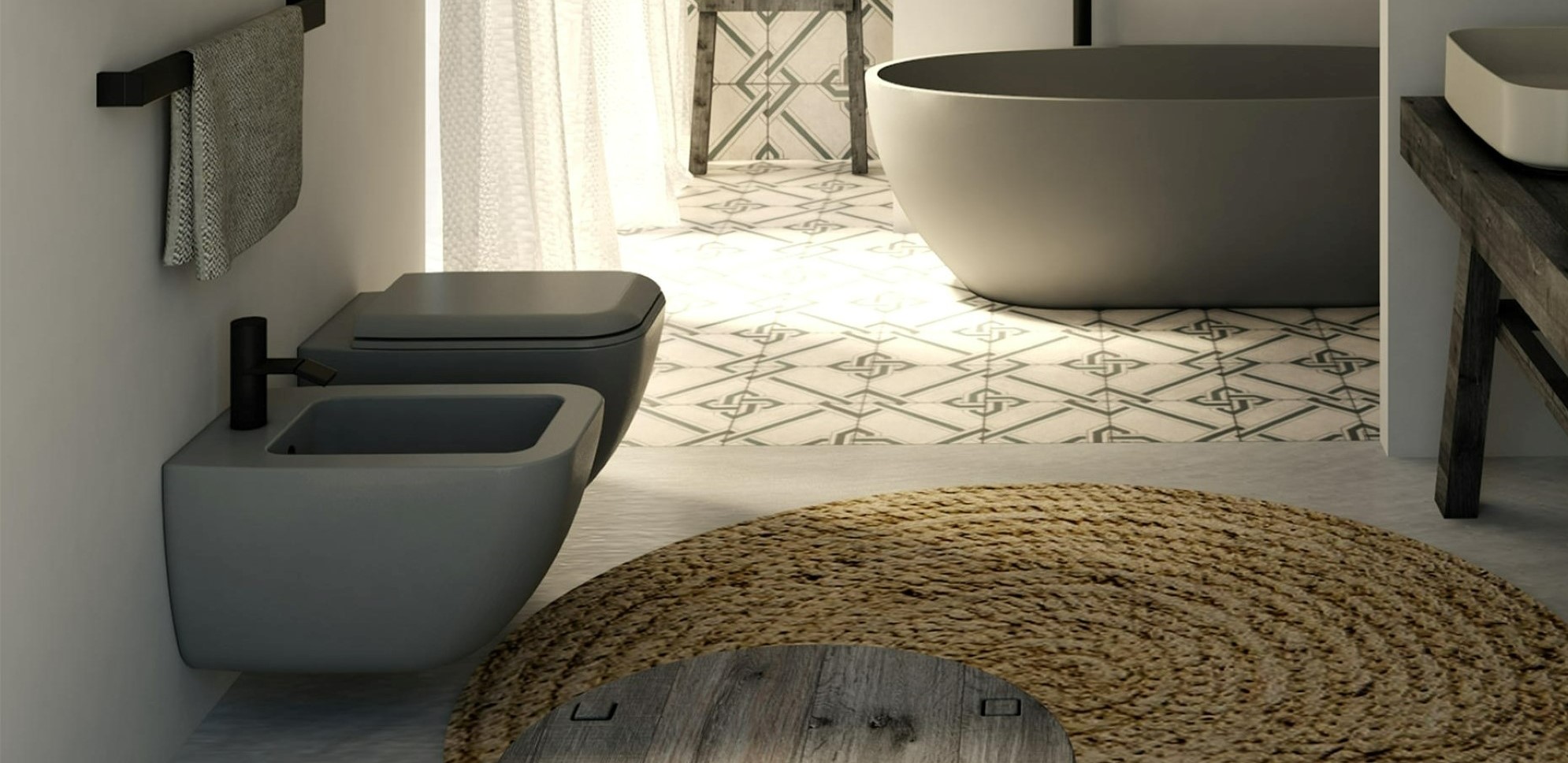 Shop the Cielo Shui Comfort Wall-Mounted Toilet and Toilet Seat featured above.
Toilet Seats from Gessi
Gessi embodies the finest in Italian design and expert craftsmanship. Gessi's products, challenge typical forms, such as the Goccia range that takes design inspiration from the fluidity and natural flow of water. Sold separately, the Goccia toilet and toilet seat are designed for Gessi by sculptor Prospero Rasulo, available in white, matt white, and matt black.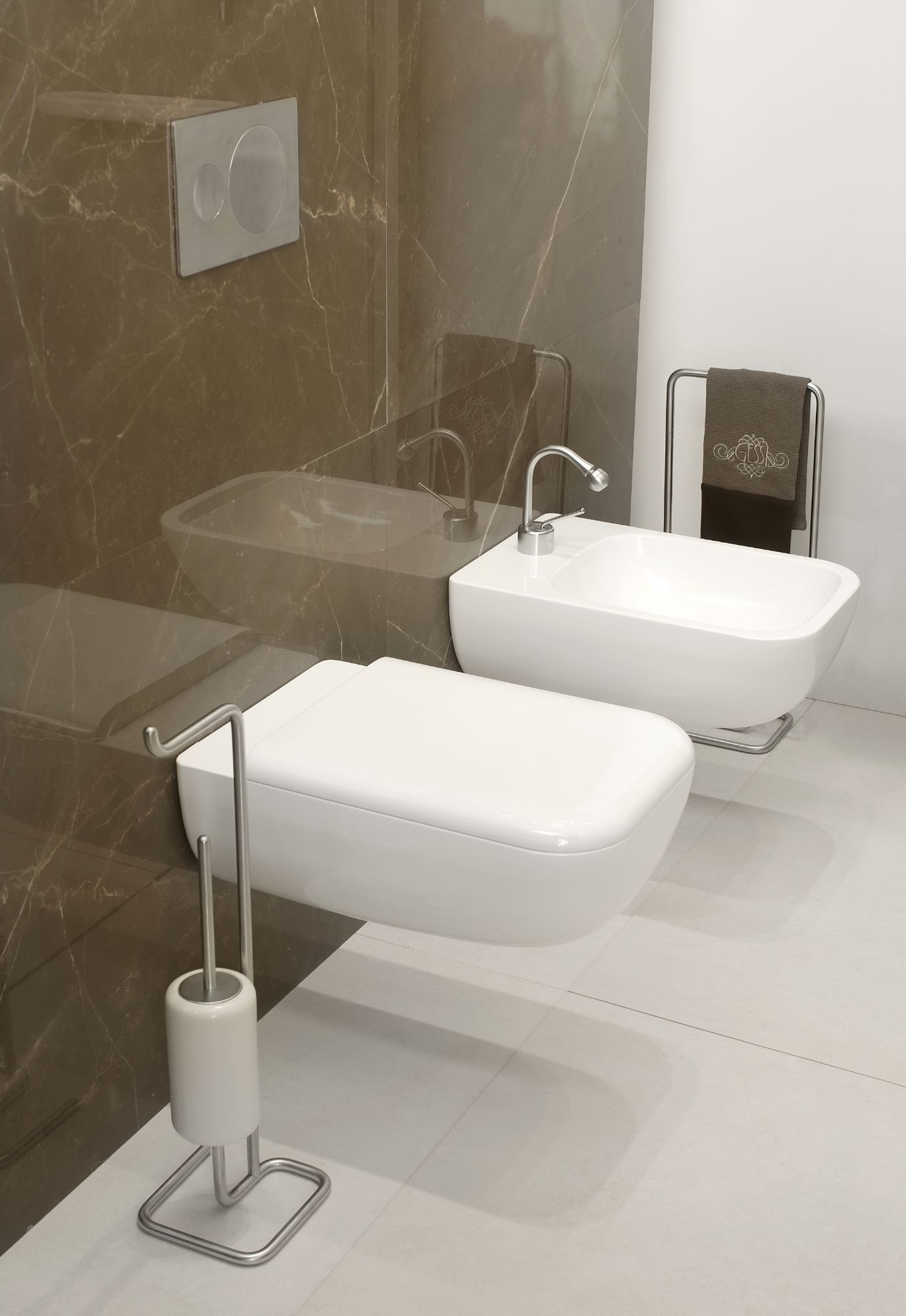 Shop the Gessi Goccia Wall-Mounted Pan and Gessi Goccia Seat For Wall-Mounted Pan featured above.
Please do book an appointment with C.P. Hart for further assistance in buying a new toilet seat. Backed by over 80 years of luxury bathroom knowledge and skills, our professionally qualified team of consultants and designers are available to guide you through product specifications and compatibility, plus our award-winning design and installation services.