Traditional bathrooms, such as Victorian bathrooms and Edwardian bathrooms, have remained at the forefront of luxury bathroom design for many decades. Frankly, it's not hard to see why. They ooze class and the striking looks are particularly loved by homeowners looking to find the right balance between distinct appearances and timeless appeal.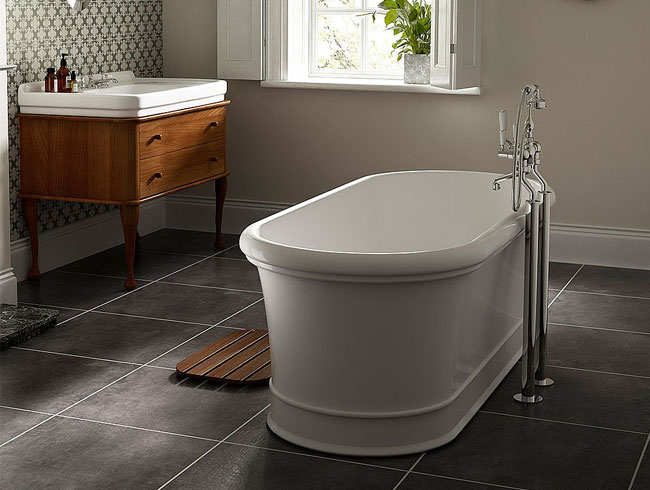 From small traditional bathrooms to much-larger bathrooms, making a statement can be achieved in many ways while still embracing the best features of modern advancements. Here are eight great options that can inspire success.
Stand Out with Rolltop Baths
The clue is in the title, and the bathtub should play a central role in any bathroom design. A freestanding bathtub with rolltop features will take centre stage in epic style. Meanwhile, a London freestanding bath with separate floor-mounted taps can create an even more impactful first impression when stepping into the bathroom.
A freestanding bath can also use various colour choices, either in contrast of the surrounding design features or as a match, to deliver the appeal that the best traditional bathroom offers.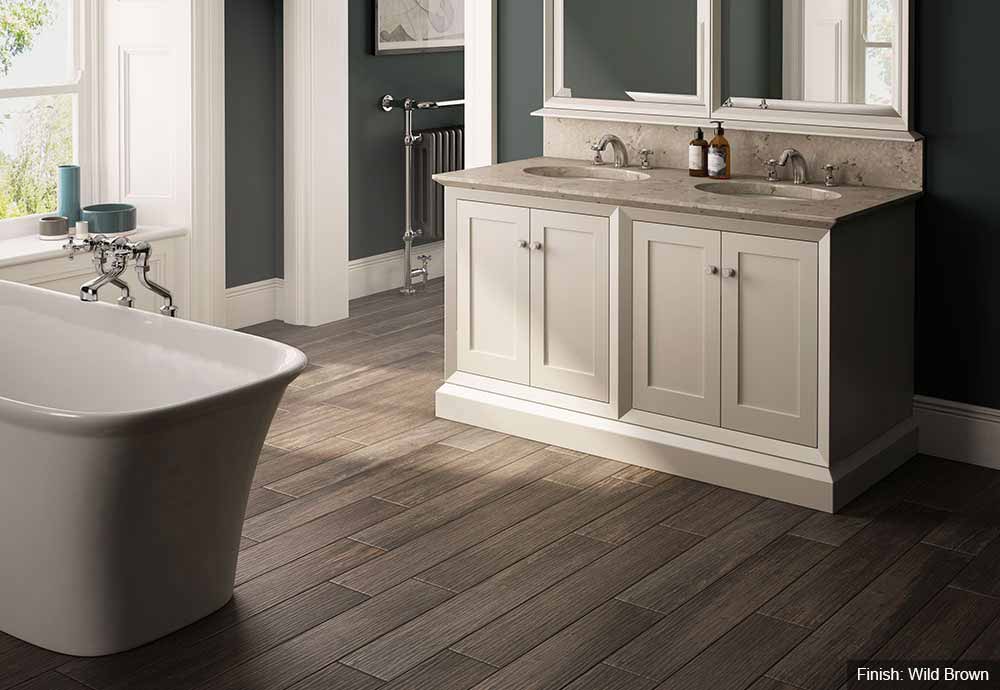 Celebrate Your Bidet
While bidets can still be found in contemporary bathrooms, they are synonymous with traditional bathroom ideas. A white unit will fit any Victorian bathroom design, while the Henley back-to-wall bidet is particularly impressive due to the block base and the use of traditional style taps.
A bidet shouldn't necessarily be the first thing to grab your attention when entering the bathroom. Nonetheless, it can certainly add an extra sense of charisma.
Natural Materials with Traditional Vibes
Homeowners seeking inspiration for traditional bathrooms do not have to limit themselves to antiques and outdated designs, but a focus on natural materials and ideas that were celebrated in previous eras works wonders. Wooden furniture can bring the classic atmosphere to the heart of your room, especially with darker colour schemes.
The Hoxton range of vanities and furniture is ideal. When contrasted against a peach or pink pastel colour scheme, you'll gain the comforting appeal too.
Big Brassware For An Original Look
Traditional style bathrooms can still embrace modern features like quarter-turn technology. The Original created by C.P. Hart's very own experts delivers a perfect finish in a choice of chrome, incaloy, gold or nickel. This presents homeowners with the glorious opportunity to design a traditional bathroom that's truly styled to their tastes.
Chrome big brassware bath shower mixers perfectly demonstrate how harking back to yesteryear can add practicality as well as a calming experience.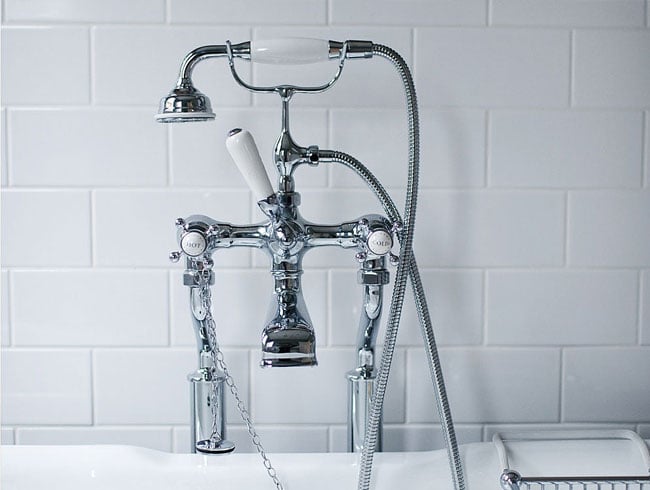 Go Tall With A High Lever Toilet
The high lever toilet isn't often selected in modern homes as they opt for space-saving features and wall-mounted options. However, products like the Henley high lever pan can make a huge statement in your Edwardian bathroom, especially when the hinge finish is matched to the bathroom radiator or shelving.
White wooden floorboard or wood design tiles can work exceptionally well for a simple yet sophisticated style that can be enhanced further with the right bath mats.
Make Bathtime Storytime
If you want the bathroom to establish itself as your new favourite part of the home, it needs to feel unique to your family. When building a traditional bathroom style, the addition of suitable plants, patterned tiles, and a little canvas art can bring the room to life while a big bathroom mirror complements painted walls, tiles, or even bathroom wallpaper.
When accentuated with the right towels and shower curtains, you can make a huge statement about your personal tastes to generate a true wow factor.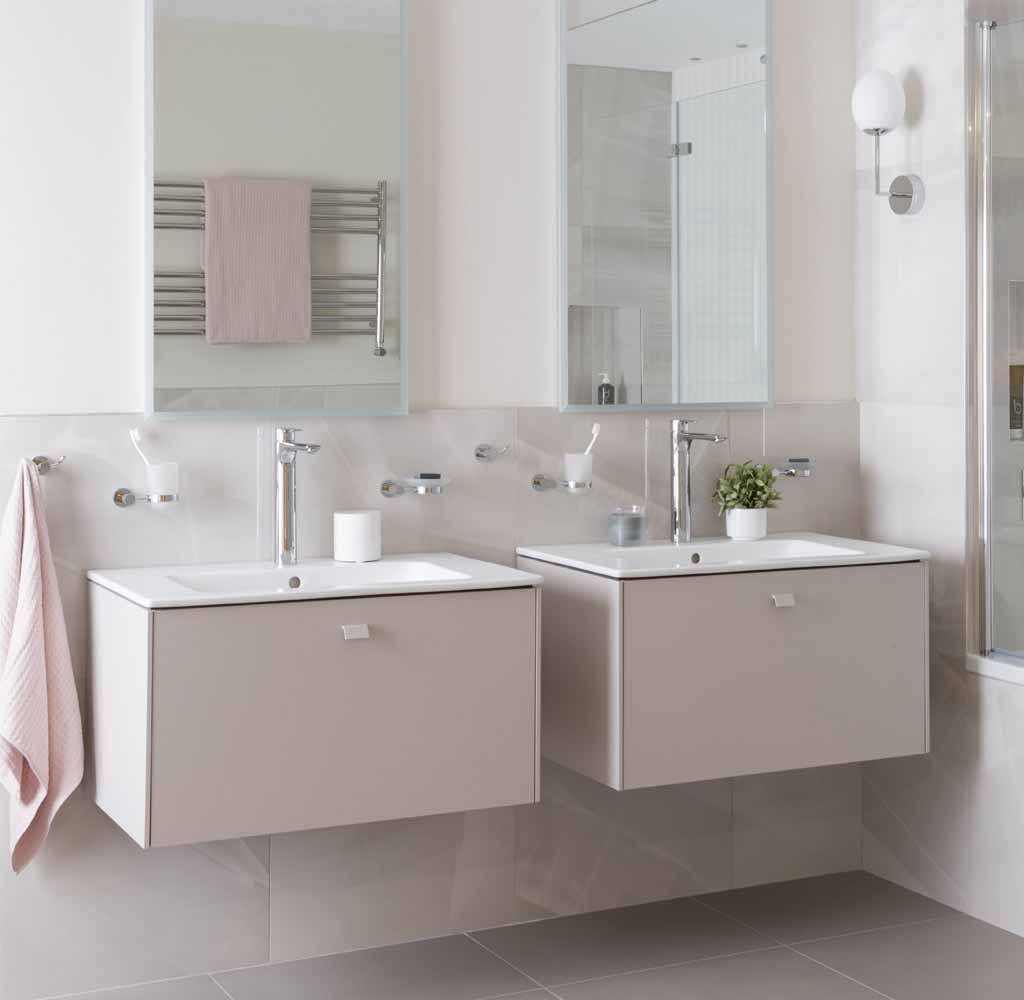 Statement Furniture & Fittings
A traditional bathroom design will use mostly the same features as a contemporary bathroom. However, a century ago, vanities, baths, and sinks were sizeable products because the tech for compact appeals did not exist. So, when thinking about your Victorian bathroom decorating ideas, it's important to remember that bigger is better.
Avoiding vanities that use chrome or copper bars in favour of attention-grabbing fixtures like the London Pedestal will serve you very well.
Vintage Copper
While chrome may dominate contemporary bathroom styles, your traditional bathroom ideas may focus on introducing copper or brass. The taps, vanity frames, towel racks, and other traditional bathroom accessories can all carry a vintage look while a Camden freestanding bath is sure to take the atmosphere to a whole new level. Embrace it.
The vintage copper works exceptionally well against white colour pallets as well as natural wood and flooring. If you have sash windows, the Victorian style will be complete.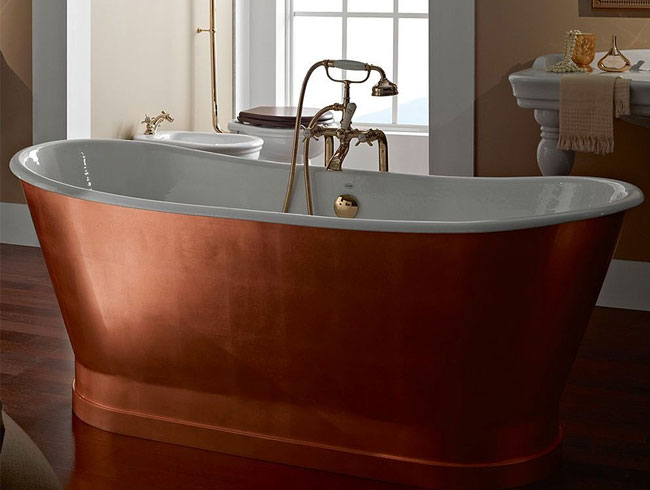 Building a traditional bathroom look enables you to utilise modern facilities while still maintaining the simple sophistication that will truly turn your bathroom into a home sanctuary. To learn more, call C.P. Hart today.