2D CAD Floor Plans & Mood Boards
Each design client receives a scale drawing of the proposed scheme, following our designer's on-site visit. The designer will record exact dimensions, soil and pipe positions and access points. In addition, we will create a product mood board with images of the suggested sanitaryware, brassware, furniture, tiling, and lighting. We know that you will be embarking on an iterative process and revisions are expected before the final design is commissioned.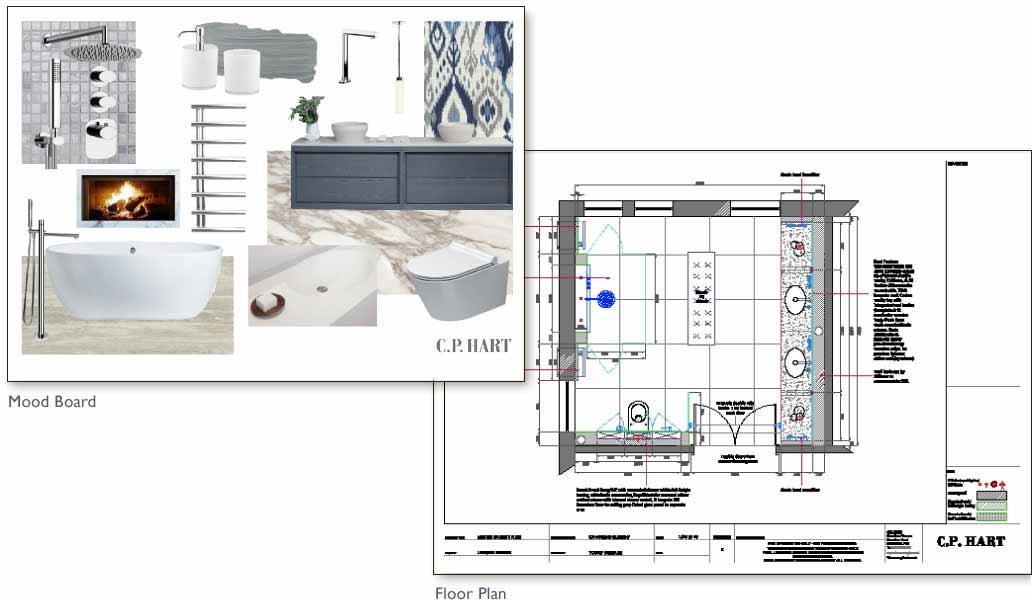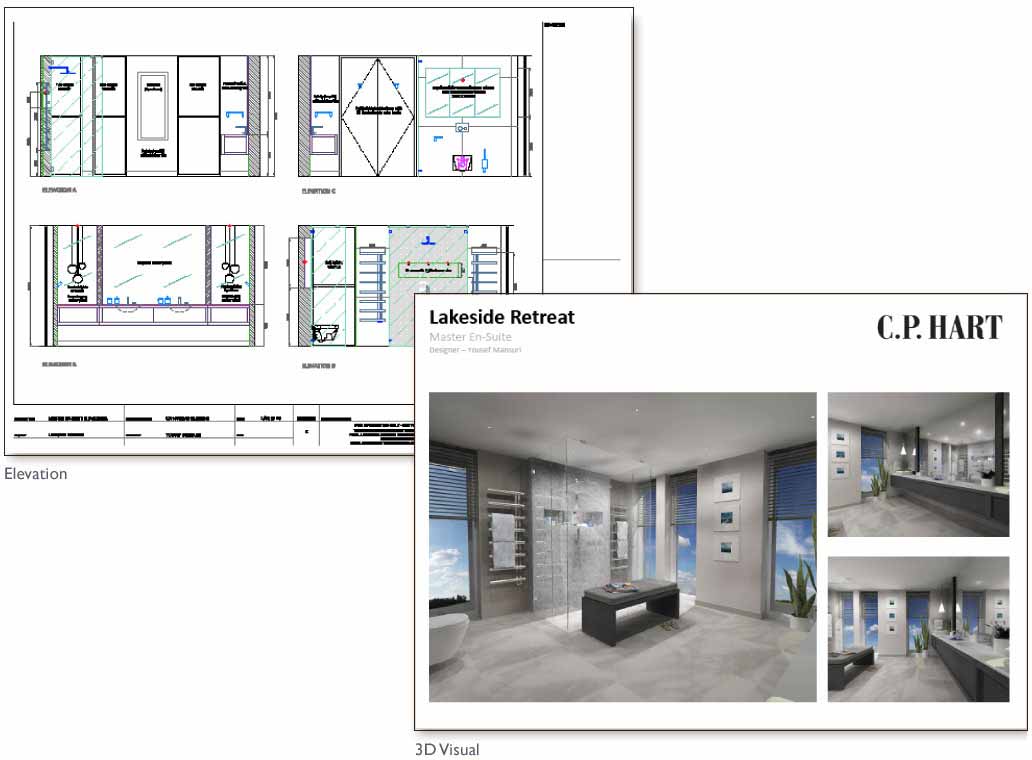 2D CAD Elevations & 3D Visuals
At the next stage of the design process, the designer will produce 2D elevations of the bathroom. These show details such as room height, tile-laying patterns and window positions, depicting the bathroom's finished appearance. The designer will also provide lighting and electrical plans, which the installer will be able to work from during the installation stage.

If a client opts for our Deluxe design package, our Design team will also prepare 3D visuals. These photo-realistic images include everything from sanitaryware and brassware to accessories and lighting.
Expert Team
We assign two individuals to work on every project – a qualified designer to make the best possible use of available space, propose creative solutions and interpret each customer's vision; and a sales consultant to manage the ordering and logistics process. Our goal is for the client experience to be seamless at every step of the way.

Please contact your nearest showroom to find out more, or alternatively call us on 020 7902 1020 or email us at

[email protected]

.
WHAT OUR CUSTOMERS SAY
"We were really happy with the service we received from C.P. Hart, and in particular with their design team who came up with great ideas and supported us throughout the process. We're delighted with the end result."
WHAT OUR CUSTOMERS SAY
"Great range of products, great advice and really good detailed plans. The service from C.P. Hart has been fantastic from start to finish. We now have a stunning master bathroom!"
WHAT OUR CUSTOMERS SAY
"From our designer to the delivery staff, We found C.P. Hart to be professional, efficient and suppliers of great quality products. A big thank you."