Interior Trends At Maison & Objet 2016
Maison & Objet draws huge crowds to its biannual show in Paris, attracting roughly 3,000 exhibitors spread out over eight halls. It showcases the latest in interior and product design, and decodes industry trends – past, current and emerging. Put simply, it's a date in the interiors calendar not to be missed.
The theme of January's show was 'Wild', and this concept showed itself strongly throughout the stands. Furniture, accessories, textiles and fragrances all took a walk on the wild side. But of course there were other trends that featured heavily in Paris. Here's our round-up of the prominent styles that caught our eye:

Golden Opulence
Maison & Objet had the Midas touch throughout the show – metallic wallpaper, molten finishes and gold-infused marble add rich warm tones to this opulent trend. This decadent hue sits particularly well with rose quartz – one of Pantone's colours of the year – and deep green.



C.P. Hart product suggestions to complement the theme:
Dornbracht MEM, Dornbracht Supernova, Petracer's & Gessi Eleganza

Jungle Fever
With the overall theme of the show being 'Wild', we weren't surprised to see a barrage of jungle fever. Elements of tropical prints can be muted down or exaggerated according to personal preference, making this a versatile look.
Green was present across most trends, but particularly in this one – everything from rich greens to pastel shades, accompanied by shades of blue and gold. The ideal pairing would be brushed gold, rather than polished, for an antique feel. The use of rustic woods and leathers would also complement this trend well.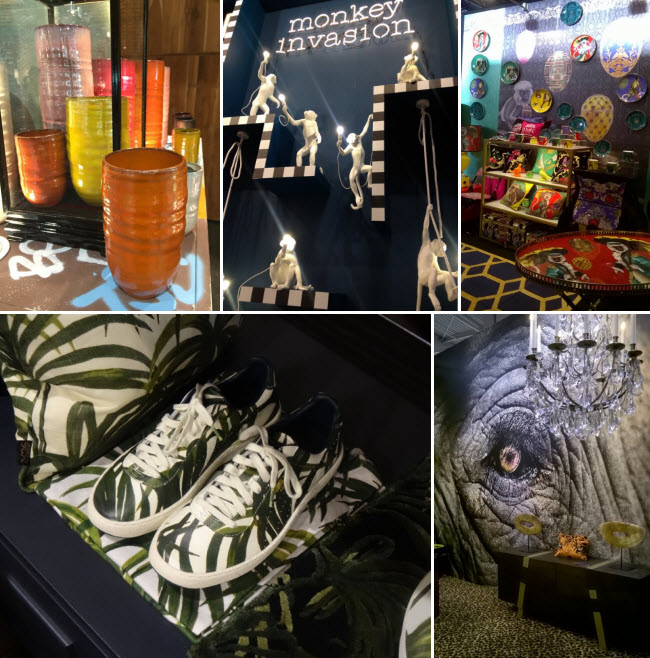 C.P. Hart product suggestions to complement the theme:
Starck V, Nendo LampShower, Albini floor tiles, Artelinea I Borgia & Cielo Shui

Neo Nordic
Scandi style was revisited in the Maison & Objet halls, with a predominantly white background punctuated with carefully placed pops of colour – think blues, blush pinks and greens. In addition, metallic accents and black-finished metal add a sleek contrast to the natural elements.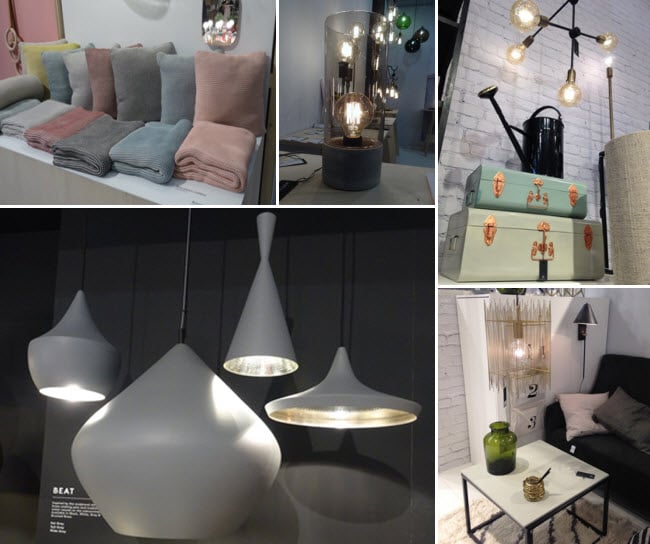 C.P. Hart product suggestions to complement the theme:
Duravit Cape Cod, Ex.t Stand, Ex.t Ray, Ex.t Hat Light & JEE-O Soho

Pop
The 'Pop' trend is a continuation of last year's 'playful personality', displaying vivid colours, strong character and neon, with an introduction to the rawness of LED filament bulbs.
Pops of colour are brought in to liven up otherwise basic grey schemes. Finishes can either be the pop of colour itself, or simply chrome, if the colour is present elsewhere.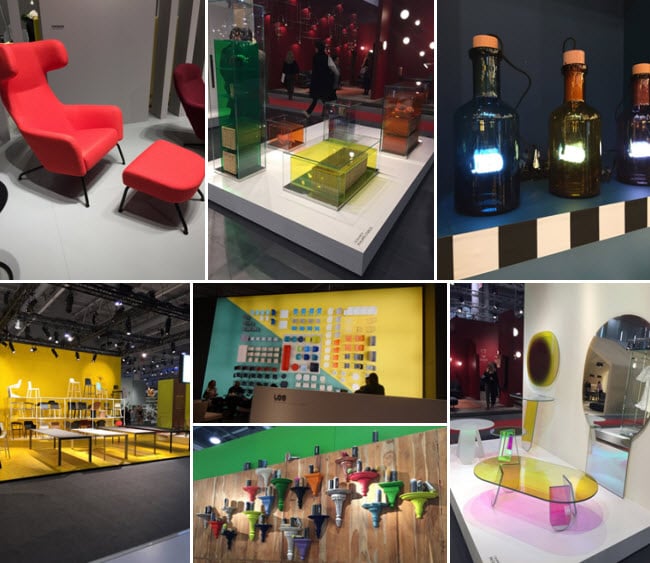 C.P. Hart product suggestions to complement the theme:
JEE-O Pure, Ex.t Stand & Gessi Cono

Micro Trends – Cellular, Geometric and Space Age
These modern and versatile 'micro trends' are driven by the room's lighting, which introduces different shapes to the space. All three of these micro trends can be integrated smoothly and effortlessly into the major trends.


Which of these design trends appeal to you the most? Get in touch with us on social media.