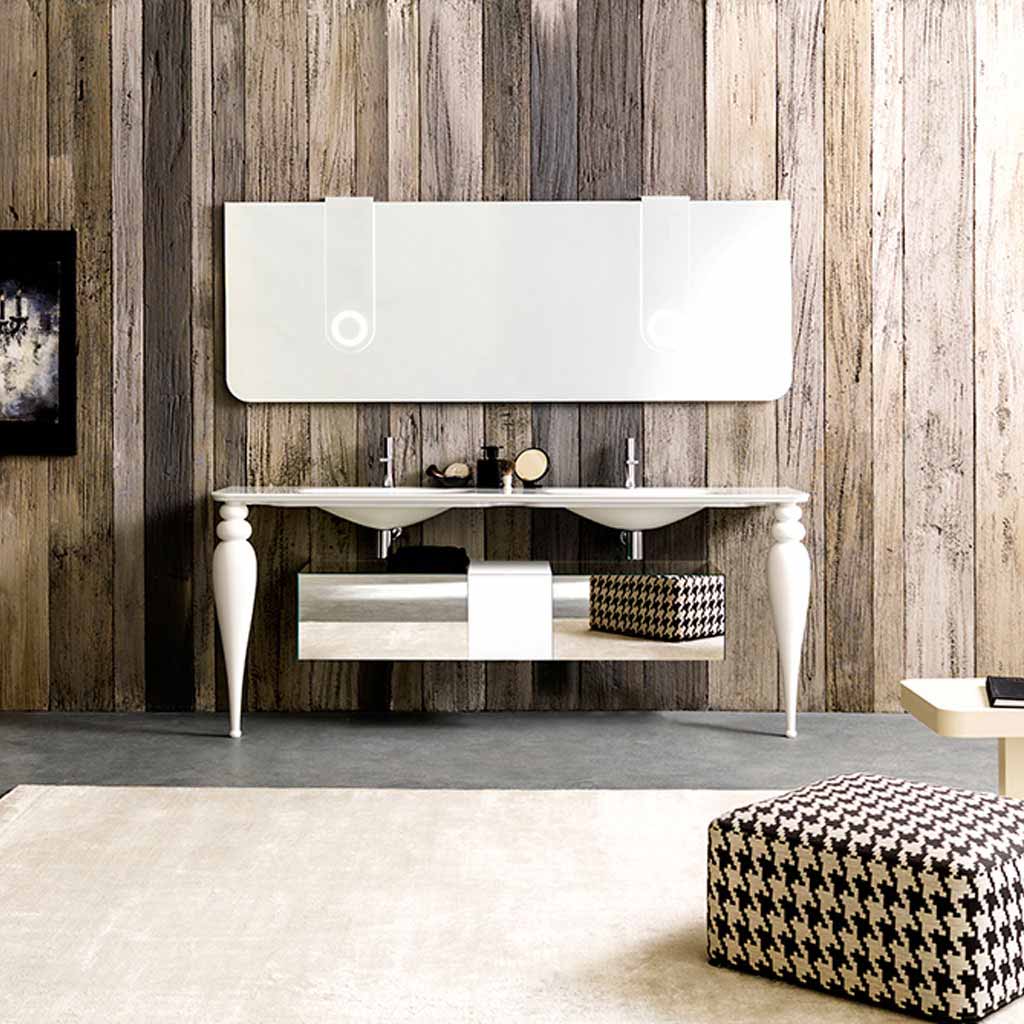 Click here to view your local showroom, or call a sales consultant on 03458 731 121
for more information.
I Borgia's basin console comprises a basin top in white Opalite, supported by a white steel frame. This can be combined with a series of mirrors with rounded corners and sliding, removable lamps. To complete the look, there are solid wood turned legs and containers beneath the basin, featuring soft-close Blum runners.
The curvaceous wooden legs can be painted your choice of white, black, oak or wenge.
Details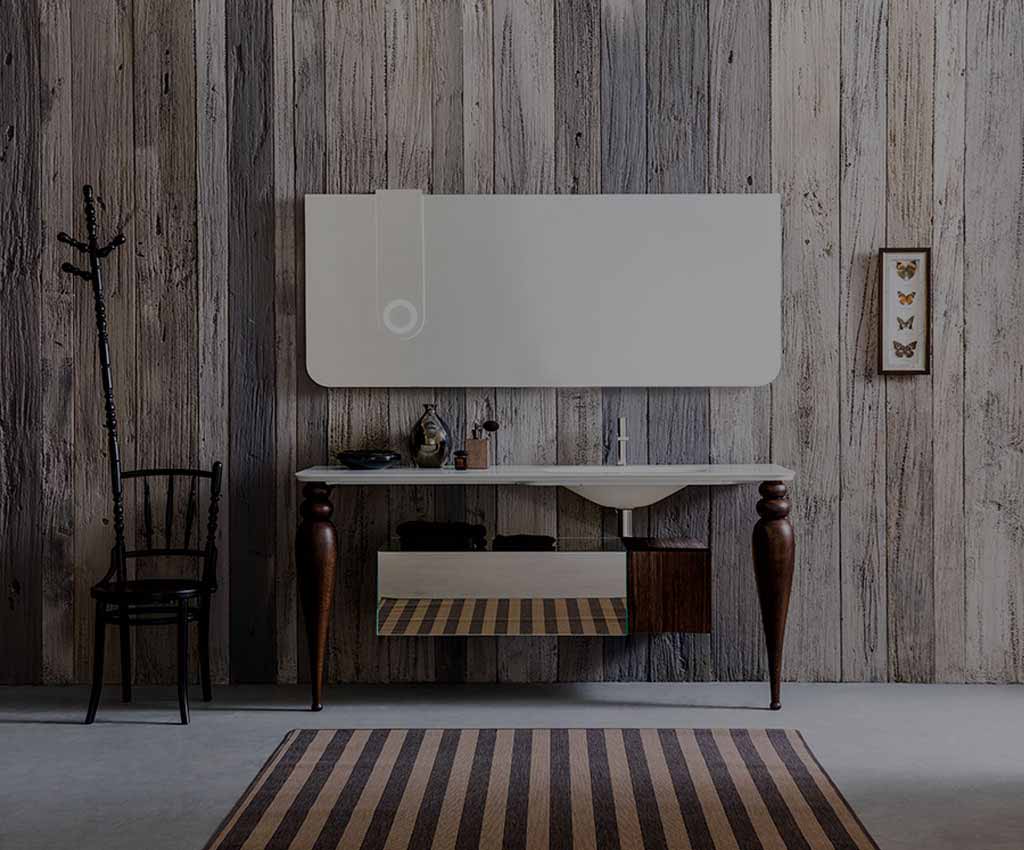 Artelinea's passion for timeless beauty is reflected in their bathroom collections.
Based in – and inspired by – Florence, their range of furniture and accessories are meticulously crafted using innovative technologies. They have revisited traditional bathroom design, preserving its classic appearance yet incorporating contemporary details and modern-day needs.
Artelinea is one of the industry's leading glass companies and has recently introduced Opalite, a hybrid ceramic glass material unique to the world of interior design.
About Supplier