1. Place a bathtub in the centre of the room
A free-standing bath is a great centrepiece for spacious bathrooms with plenty of floor space. With a huge range of designs available, you can choose to embrace modern styles with sleek white gloss tubs or celebrate long-lasting classics with a roll top bath or claw foot bath. In recent years the choice of material has become much more varied, and a large number of our freestanding baths can be painted to perfectly match your colour scheme.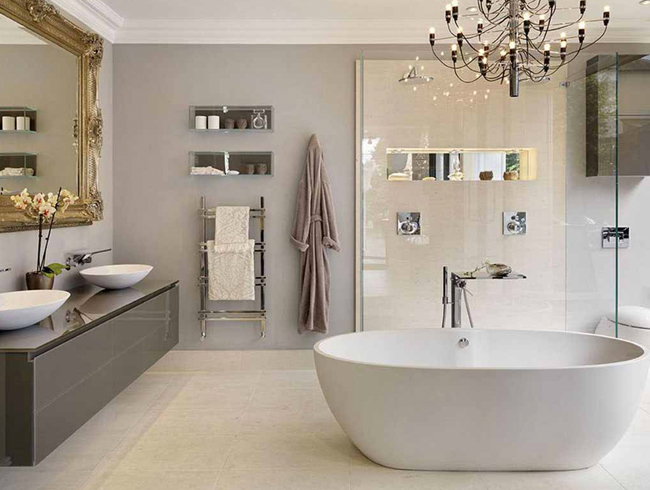 2. Choose a bold colour scheme
The colour scheme you select for your bathroom should be dictated by the space available. While decorating in white or light colours can make smaller rooms appear bigger, for example, decorating smaller bathrooms in white or lighter colours opens up the room and makes it appear bigger. Larger bathrooms can afford to be more daring with their colour schemes, so don't be afraid to mix and match different bright colours or patterned tiles to see what effect it creates.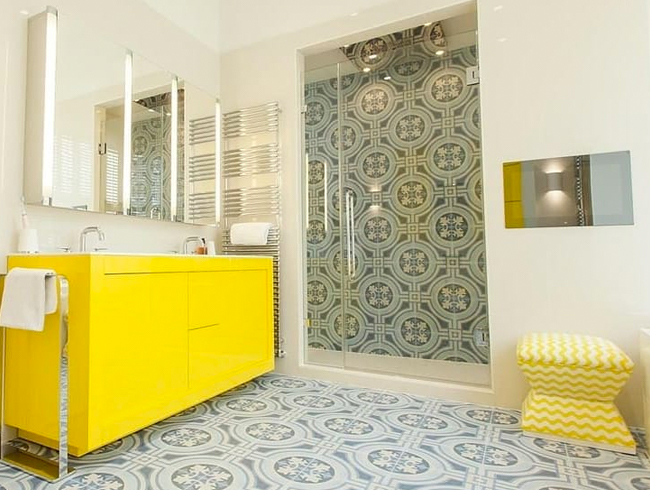 3. Plants and flowers
Another advantage of larger bathrooms is that there is more opportunity to add your own style and touch through accessories. Plants in bathrooms create a tropical, natural effect - plus, many plants thrive in humid bathroom environments. If you love to feel at one with nature, adorn your bathroom with hanging plants, ornamental flowers and peaceful palms.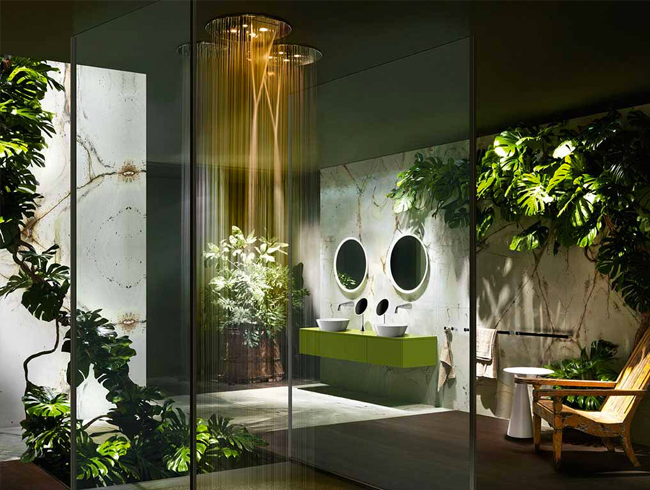 4. Storage space
Larger bathrooms have the benefit of additional storage space, such as cabinets, drawers and small wardrobes. An ideal place to store towels, bathrobes, soaps, and any spare bathroom necessities - storage units can be decorated in the same materials and colours as the surrounding room, so they blend in seamlessly with the décor.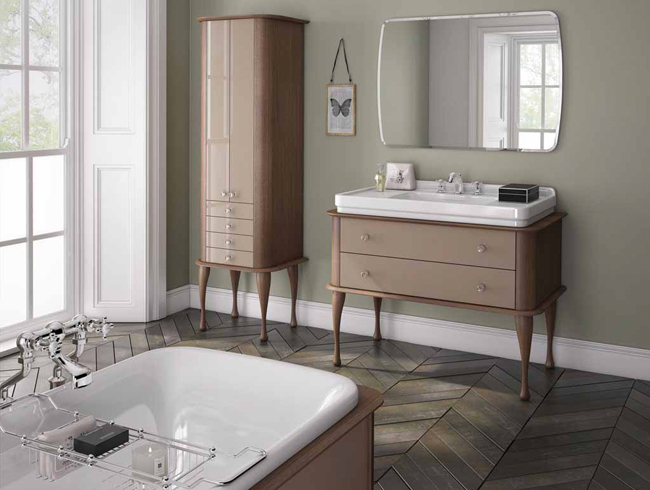 5. Add a seating area
If floor space is no object in your bathroom, a seating area provides both style and function. Opt for an occasional sofa or, if size allows, create a dressing room area with a dressing table, wardrobe, freestanding bathroom cabinet and comfortable seating.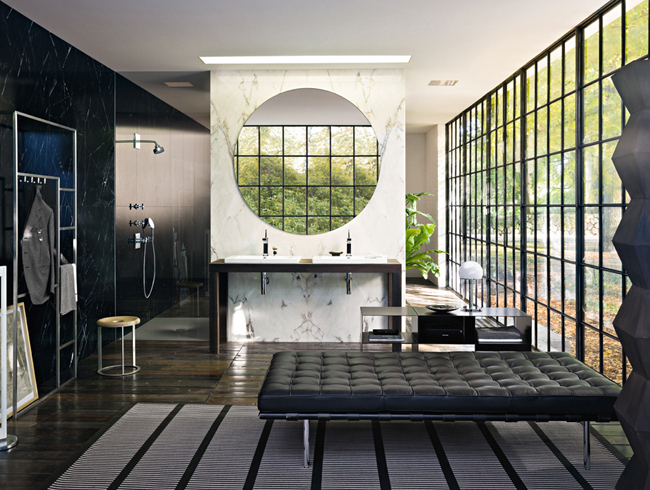 6. Multiple sinks
A great number of our bathroom projects choose to install two sinks, ideal for both couples and families where more than one person uses the room. Choose your furnishings and accessories carefully, creating a considered aesthetic where symmetry helps make the room feel cosy. In very spacious bathrooms this approach is particularly useful, allowing your chosen basins and mirrors to make an impact on the design.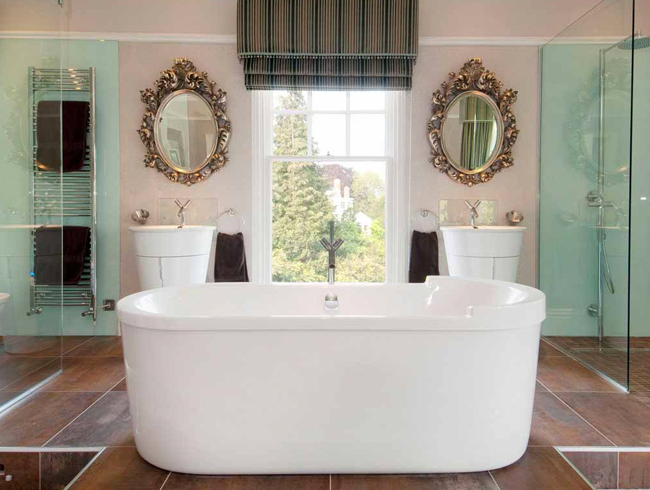 7. Add a fireplace
A hot bubble bath next to a roaring fire is both superbly luxurious and relaxing. Create a stunning focus in your large bathroom and dress the mantelpiece with flowers, candles and other luxury bathroom accessories.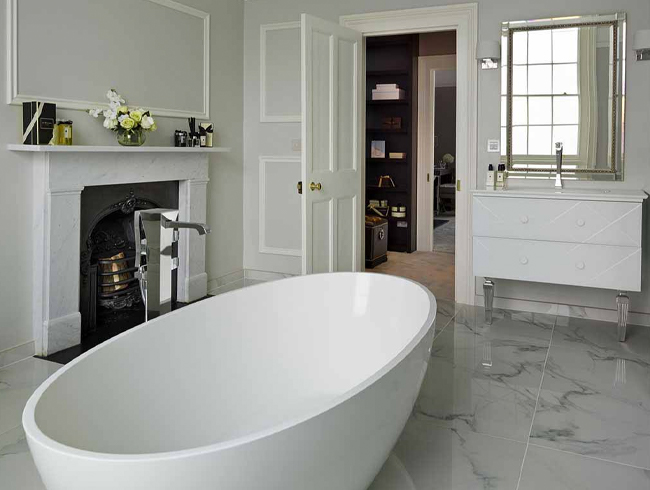 8. Luxurious lighting
Lighting is crucial for setting the desired aesthetic in a bathroom, regardless of its size. When working with a lot of space, you have more freedom with your lighting choices. Transform a dark room with an elegant statement chandelier light that complements chrome or brass fixtures and fittings or create a more serene effect by adding chic drop pendant lights over a freestanding bathtub. For bathrooms near the top of the house, a skylight or floor to ceiling window will fill the room with natural light.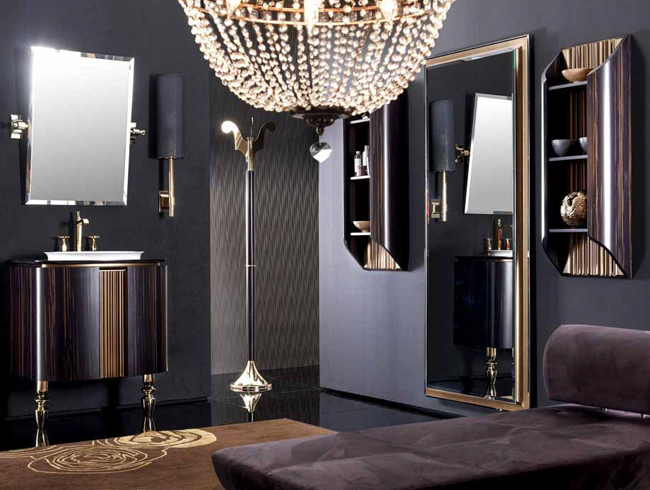 9. Unusual mirrors
A spacious bathroom means that you can be much more creative when it comes to mirroring. A simple oval mirror is a timeless classic but be more daring with mirror shapes and styles to give your bathroom additional character. For example, wall-to-wall mirrors will make the room look even bigger, whilst an ornamental floor standing mirror looks picturesque when placed on a vintage rug.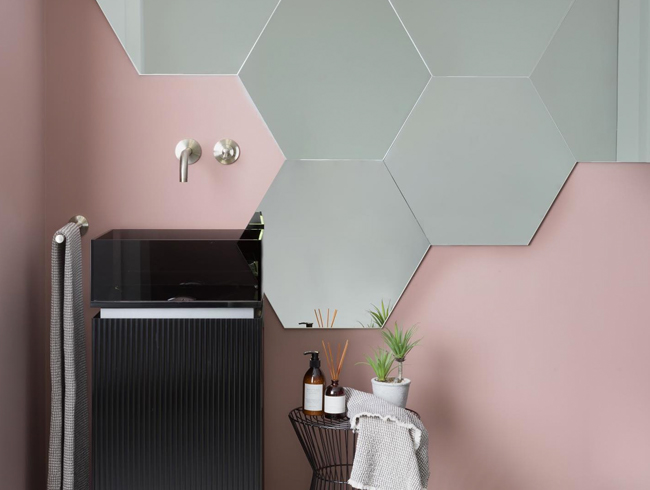 10. Art and design
Instil a sense of your personality and personal style in your bathroom by adding your favourite art prints or posters to the walls. Larger bathrooms tend to have more wall space, giving you greater opportunity to display a range of artwork. The limit doesn't stop at paintings either; macrame, ornaments, wall hangings or even shelves can all be used to decorate a larger bathroom and infuse it with character.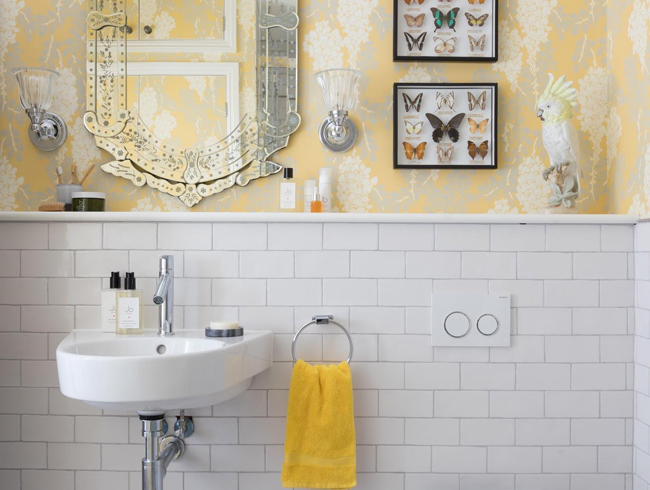 There are so many different options when it comes to styling and decorating a spacious bathroom to your preference and taste. We hope these recommendations have inspired you to take your bathroom space to the next level. Our qualified designers are on hand to help advise you on your next bathroom project, from pulling together mood boards to creating technical 3D drawings of your space. Get in touch with your nearest showroom to find out more.