Royal Crown Derby & Samuel Heath
12/11/2015
When two of the most celebrated British brands chose to collaborate, bringing together 460 years of combined creative heritage, there was considerable anticipation. Samuel Heath's hand-finished 'Royal Crown Derby' brassware collection is beautiful and unique, but is particularly special for C.P. Hart customers, who can specify a unique bone china collar decorated with the famous Darley pattern.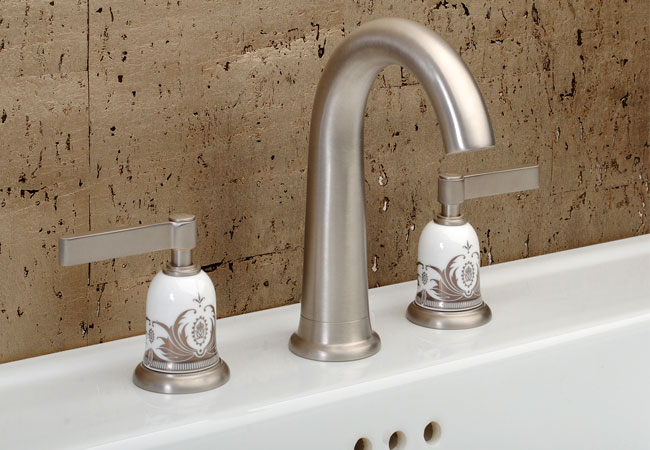 3-piece high spout basin mixer in stainless steel finish

Darley captures the regency style of restrained simplicity using delicate lines and intricate curves representing twirling foliage and filigree leaves. Fired with either 22-carat gold or platinum leaf, it exemplifies the very best of British design and manufacturing.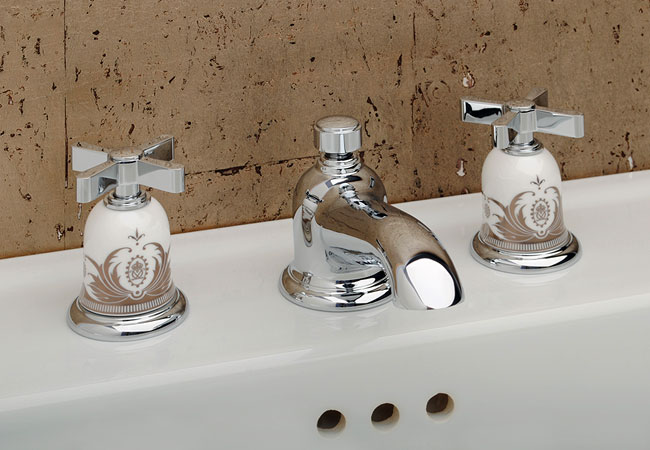 3-piece low spout basin mixer in chrome finish

The brassware is available in four finishes: chrome, polished nickel, antique gold and stainless steel (which is exclusive to C.P. Hart). Chrome, stainless steel and polished nickel components are combined with the platinum decoration, whilst the antique gold finish is paired with the 22-carat gold decoration.

The Darley collection will be available from C.P. Hart from the end of November.