20/11/2015
C.P. Hart is introducing a new and unique concept to its portfolio. Pure Touch is a complete fitted cloakroom solution that comprises a basin and furniture mounted on a tall mirror with automatic LED lighting.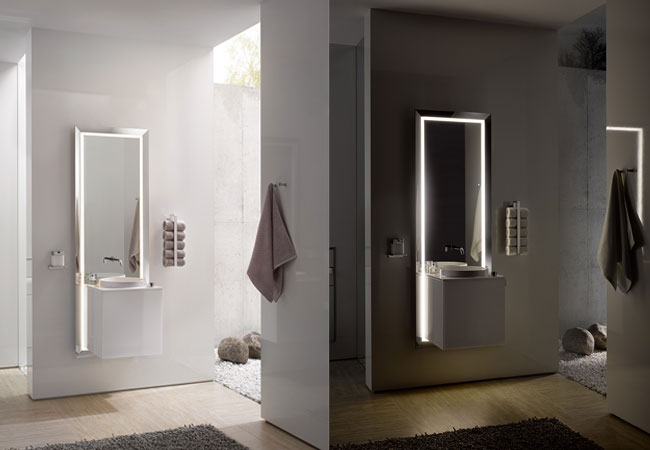 Pure Touch by C.P. Hart in different light settings

All necessary elements for a bathroom routine, such as light, mirror, taps and washbasin, are fused together in an effortless and elegant way.
Pure Touch has a light and slim – and almost floating – appearance that will provide the ideal finishing touch to a contemporary bathroom setting.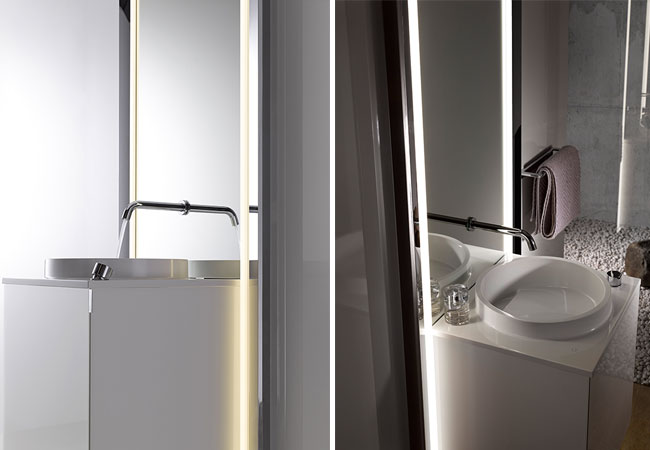 Washbowl and brassware, included in the Pure Touch by C.P. Hart

The water outlet is integrated in the surface of the mirror, which is controlled by a rotating rocker lever on the basin countertop. LED lighting around the edge of the mirror can be adjusted via a touch sensor – choose between three brightness levels, and warm or cold lighting.
The surrounding aluminium frame can be specified in high-gloss black or a chrome-plated finish.