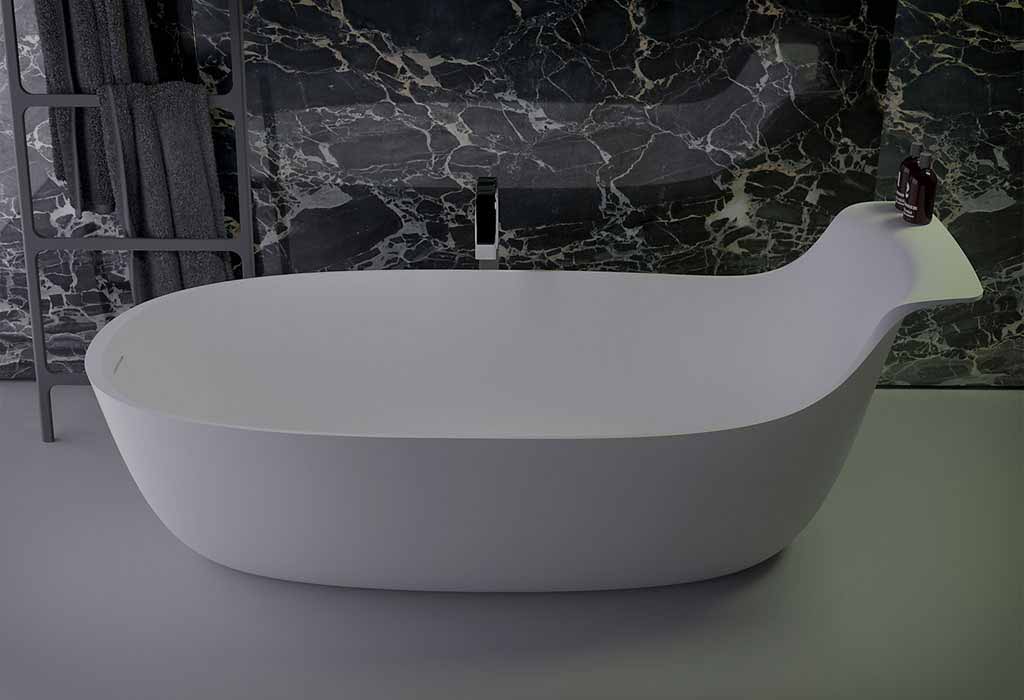 New At C.P. Hart
K Stone
Coming soon to C.P. Hart is a range of products from German manufacturer,
K Stone.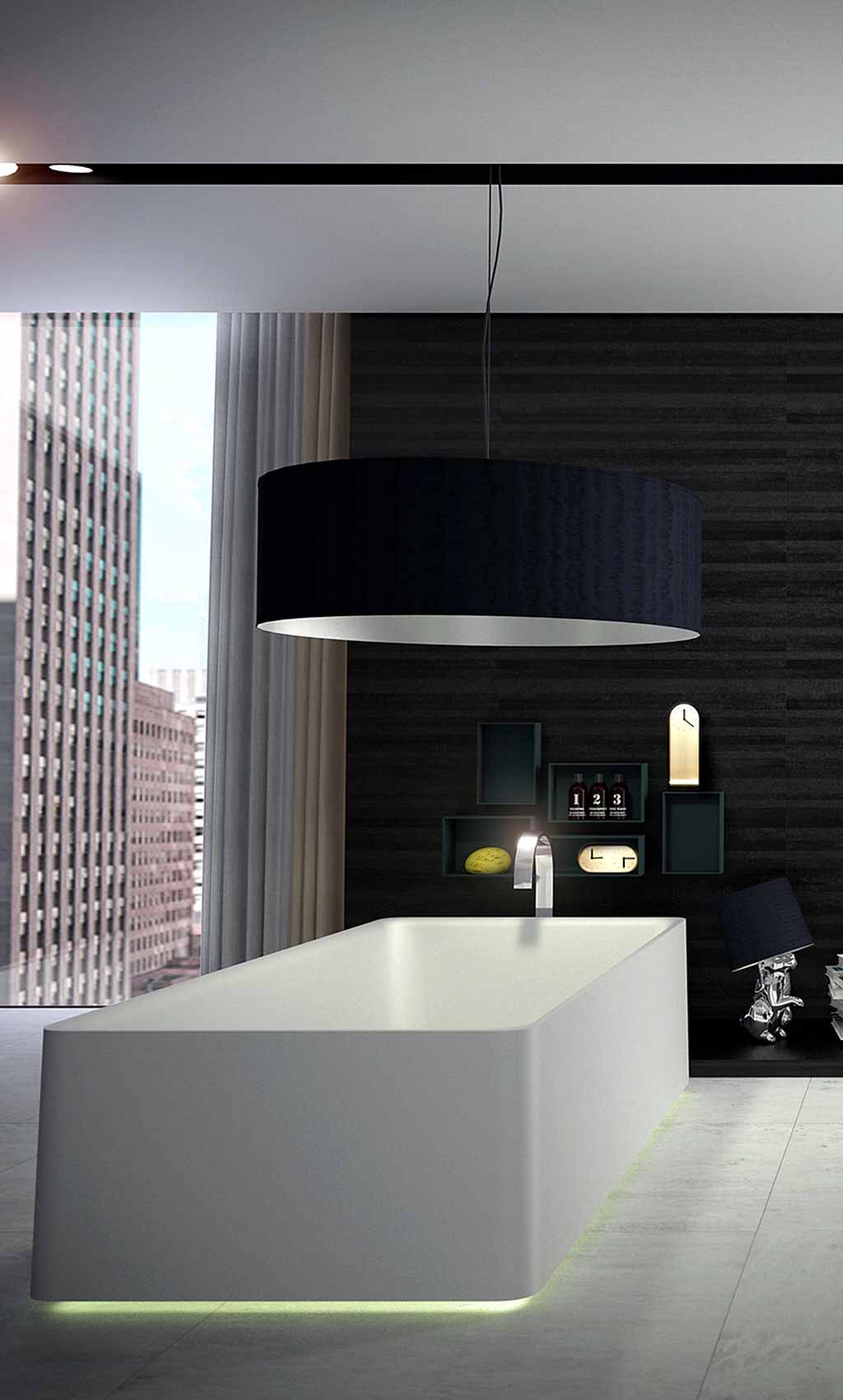 New to C.P. Hart is a range of five collections from German manufacturer, K Stone.
Designed by the award-winning Peter Jamieson, K Stone's iconic range boasts fluid, sculptural shapes that make it the embodiment of modern bathroom design. The velvety, matt finish of its composite surface material invites the touch, while innovative functionality comes in the form of being 100% durable, stain resistant and impermeable. The Glow series puts the emphasis firmly on relaxation. As the centrepiece of the collection, the Glow bath is available in a symmetrical or asymmetrical design, fitting the left or right side. The purist bath designs are complemented with the Glow WC, bidet, and countertop or freestanding washbasins. Pride is a strikingly attractive bathroom range that marries extensive practical surfaces with a wave of smooth, flowing lines. Matching details in the washbasins, bidets and WCs create a harmonious aesthetic that will transform your bathroom into a masterclass in design.
Feel is certain to leave a lasting impression. The idea for the collection was conceived in the Principality of Monaco, and its European style credentials are unmistakable. The freestanding bath, washbasins, WC and bidet are paradoxically showy and understated. Their classic, angular forms give flexible yet highly stylish solutions when it comes to placement within the bathroom. Shine truly lives up to its moniker, as it comes alive through subtle LED illumination from the underside of the designs. Create a wonderful ambiance within your space with this inimitable collection that allows you to light up each product individually. Choose a standalone piece or opt for the complete collection comprising a freestanding bath, a freestanding or countertop basin, WC and bidet. Pearl is the epitome of clean, flawless design, elevating the bathroom to an oasis of sophistication and restfulness. The modern slipper bath entices the bather to lean back within its sublime cocoon – the perfect example of an emotive bathtub. Introduce a coordinated look into your bathroom with the matching bidet, WC, and freestanding or countertop washbasin.
K Stone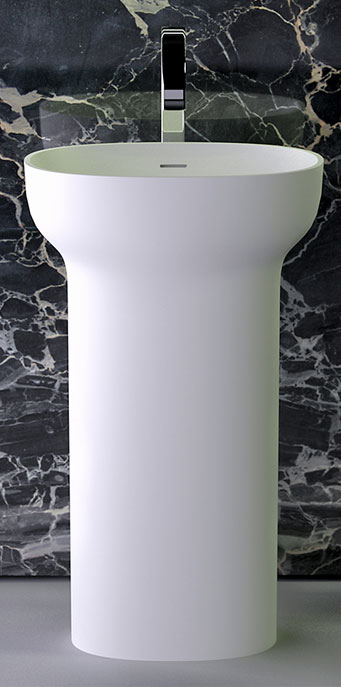 Gallery