Drench Shower Enclosures
Drench Crittal Style Shower Enclosures
The new 'industrial vintage' trend plays around with simplicity and elaboration to great effect. Clever combinations of materials and shapes see us break free from the constraints of industrial design to create something original. Drench Victoria and Frahm shower screens can be paired with elaborate floral wallpaper prints and muted tones to create complementary contrasts. Where raw materials and structured forms were once paired with white ceramics and minimalist pieces, we're now seeing a softer version of the industrial era emerge to give the trend a broader appeal.

Drench Victoria

Industrial functionality meets Art Deco luxe with this bespoke black metal shower door by Drench. Exuding the elegance of a bygone era, it features textured glass and a handle that doubles as a towel rail. It is available in a range of sizes and orientations to suit your bathroom dimensions and layout.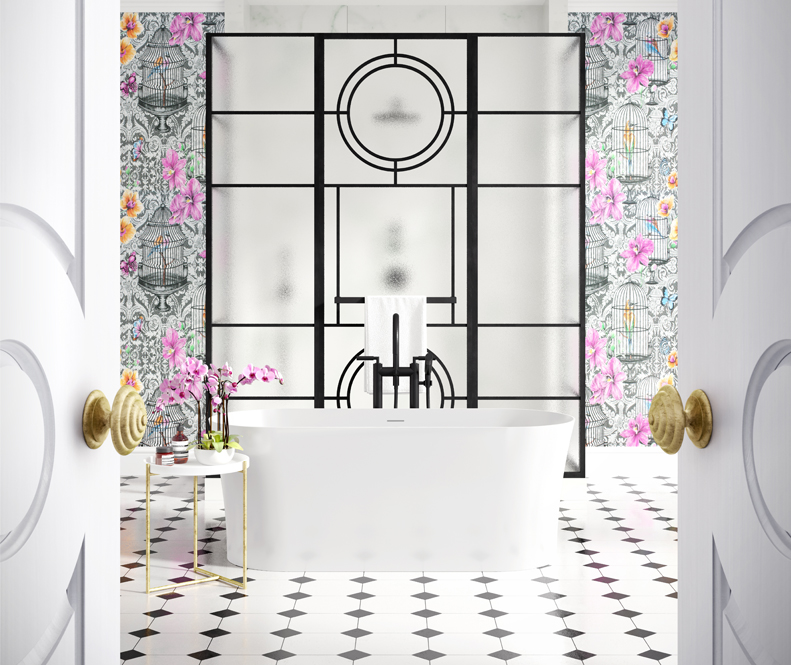 Drench Frahm

Make an impact in your bathroom with Drench's Frahm shower screen. This collection draws inspiration from the industrial age, while bringing an elegant aesthetic to your home. You can specify how the metal framework is set out, with your choice of horizontal and vertical lines, to make it a truly bespoke piece.