The Lakes Bath Collection
17/06/2016

With advances in materials technology over the past few years, designers now have the freedom to create lighter, sculptural shapes for the bathroom.

C.P. Hart's collection of contemporary freestanding baths exemplifies this. These baths are made from a unique amalgam of organic materials and high tech resins, resulting in a material that is extremely strong and durable, which can be cast into the most elegant of designs.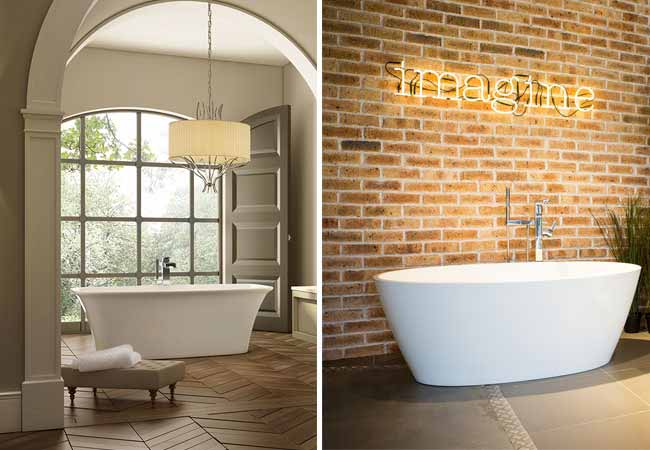 Rydal and Leadon baths

This exclusive range is named after four famous Lake District waters, as they are English-made and each one is beautiful and distinctive.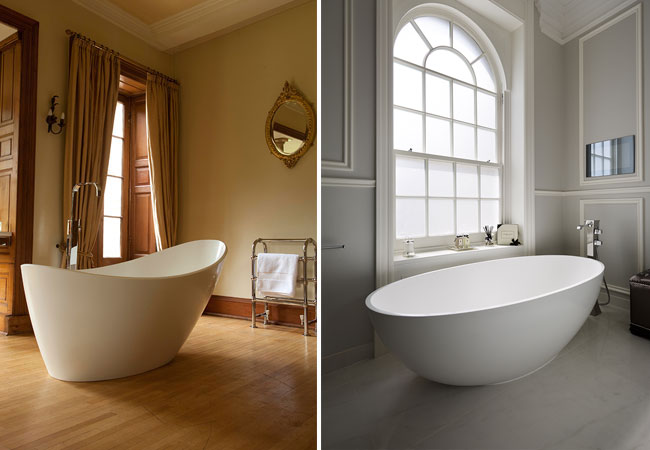 Elter and Coniston baths
The Coniston is an oval bath, a perfect shell in which to relax. It's our most specified contemporary bath, frequently chosen by architects to complement high-end developments. The Leadon bath has a pleasing symmetry – ideal for sharing a long soak! – or consider the Rydal with its geometric flowing lines. The Elter is a slipper bath, with a high end to lean comfortably against. The mineral composite retains heat, so unlike a cast iron or steel-pressed bath it doesn't feel cold to the touch.
Let us know what you think of The Lake Baths on social media. Click on the logos below.