Giro Wall-Mounted Bidet
Please note:
this is a made to order item and therefore non-refundable.
Need It Sooner?
This product isn't currently available from stock, but many similar wall-mounted bidets are.
View Selection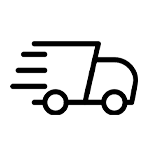 Contactless delivery
All orders are checked manually for compatibility
Product Overview
Product Specifications
Product Downloads
Download File

Care instructions
Non-abrasive bathroom cleaners that are suitable for use on ceramic surfaces may be used. Once cleaned the surface should be rinsed then dried to prevent water staining.
Manufacturer's Description