C.P. Hart Waterloo Wins Another Award
08/11/2016
For 19 years the Retail Week have celebrated creativity and innovation at their annual awards ceremony. They are regarded as the most prestigious in the retail, and reflect the best new retail design in the UK.
The major expansion of our flagship showroom at Waterloo has already been recognised by architects through their trade publication Architects' Journal (see Waterloo showroom wins Best Retail Project). At the recent Retail Week Interiors Awards C.P. Hart Waterloo was lauded by its peers in the retail sector, winning the award for Best Lighting and Fittings.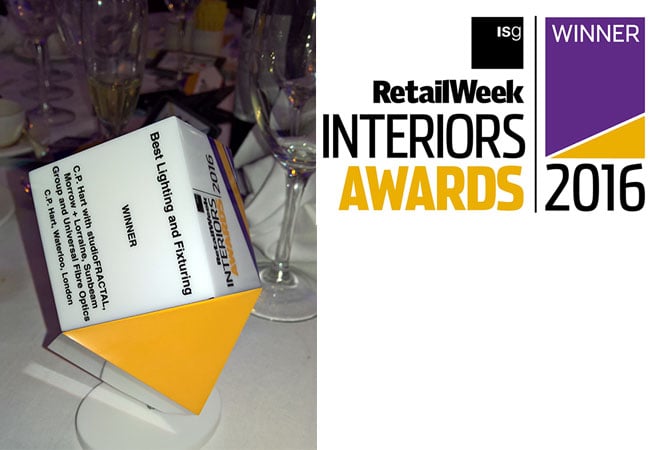 The Materials Library, Exhibition Gallery and Café Bar all had furniture and lighting designed specifically for the purpose. Most dramatically, the lighting above the bar is a witty maze of copper piping, each pipe ending in a traditional Edison bulb. This centrepiece was created by Studio Fractal, with whom we shared the award.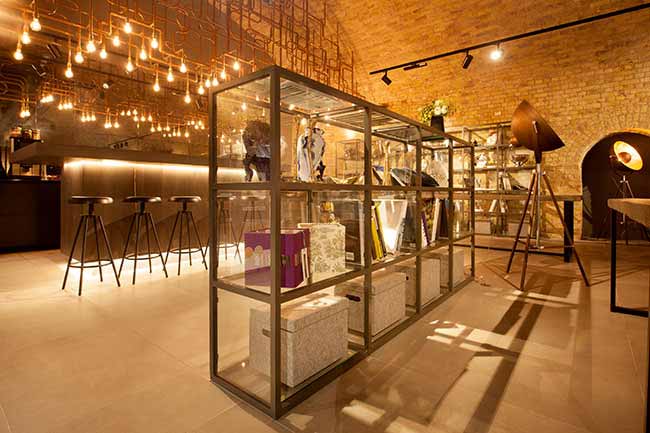 Our thanks go to all who were involved with this fantastic project. Why not visit the showroom, located underneath the railway arches behind Waterloo station, and see the award-winning lighting sculpture as well as an exciting selection of the best new bathroom designs from around the world.