Waterloo Showroom Wins Best Retail project
15/09/2016
Architects' Journal is one of the most respected industry publications. First published 120 years ago for builders – it was originally called 'The Builder's Journal and Architectural Record' - it is now read by architects and designers. Their awards are regarded as amongst the most prestigious awards in architecture. Last night, at their 2016 Retrofit Awards, architects Morrow + Lorraine collected the Best Retail project award for their work on our Waterloo showroom expansion.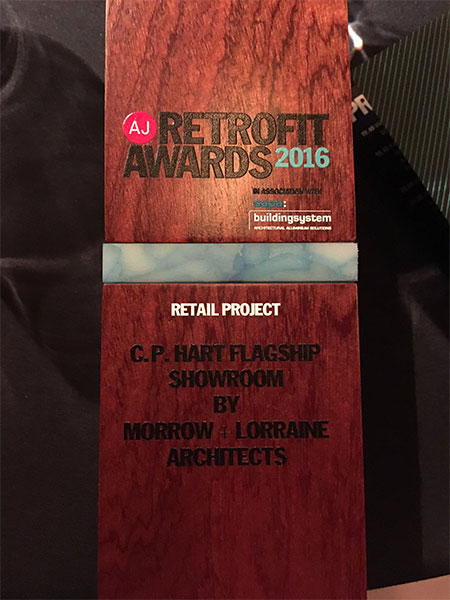 The project added over 6,000 sqft to the showroom, creating a new entrance and a public space to relax and explore. We use it flexibly for exhibitions and rotating displays. On the left is a materials library, for matching colours, textures and finishes, and at the far end is a café bar. Beyond the café is a gallery area for bringing new products and concepts to market faster than anyone else. The feel had to be just right, reflecting C.P. Hart's design ethos and the unique nature of the Victorian railway arches that house the showroom. The industry recognition for the development shows that Morrow + Lorraine have succeeded in creating a stylish, warm and welcoming place, where professionals can meet clients and where retail customers can feel at home amongst the design community.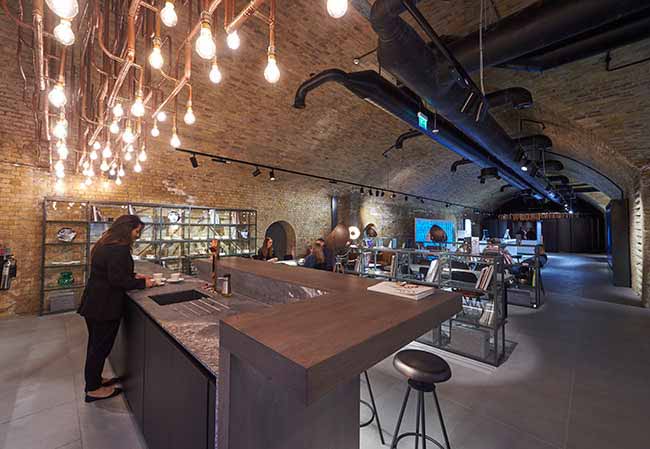 The Waterloo showroom expansion has also been shortlisted for the FX Interior Design Awards and the Retail Week Interiors Awards 2016. Watch this space for further news. If you haven't yet visited the showroom, you'll find opening times and location details on our Waterloo showroom webpage, including the option of booking an appointment for the full personal tour!