C.P. Hart talks to Fantini CEO Daniela Fantini
Working with the world's leading brands and designers, C.P. Hart brings together the ultimate in luxury bathrooms and the latest in design. CEO Daniel Fantini, takes time to discuss Fantini's new collections and important charity work in Africa.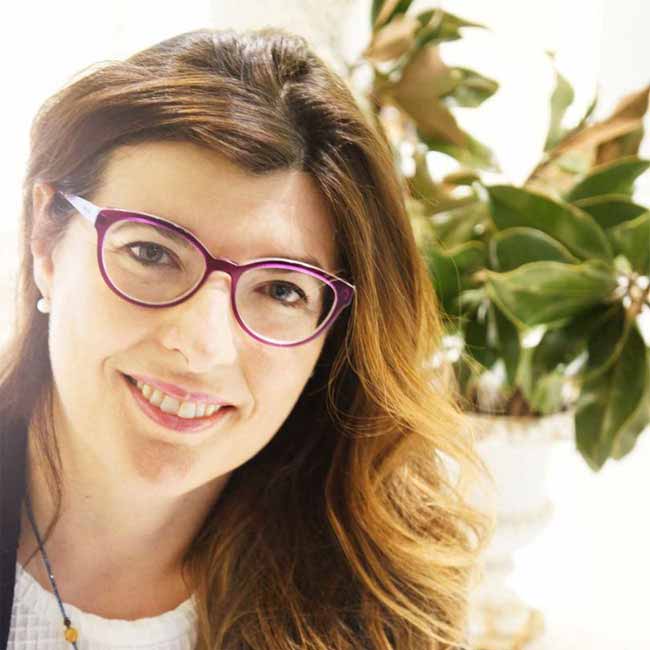 What is your role at Fantini?
I am the CEO of the company. Fantini was founded by my father and uncle in 1947 in Pella, on the shores of Lake Orta, a little lake in North West Italy, in a place where metal manufacturing has always been a tradition. Ours is a family-run business that has always been based on solid core values: ethics, respect for people, attention and care for our extraordinarily beautiful area.
What defines the Fantini brand?
Fantini is part of the phenomenon of the so-called "Factories of Italian design": factories that combine great craftmanship skills with cutting-edge industrial technologies, and through design they keep creating innovative products, known and appreciated worldwide. Design and research are in our DNA, and our goal is to 'give water its best shape' by producing extraordinary, high-quality products. Our taps combine aesthetic quality, functionality and technology, to give consumers safe, long-lasting products.
What makes Fantini different?
I believe our products and our corporate philosophy express the passion we pour into our work. We always look for the highest-level shape and quality. We work with some of the most prominent international designers, that have produced a wide range of products with different expressions. However, they are all connected by a subtle thread that we could call 'contemporaneity' and some even more subtle formal features, such as lightness and elegance, which we are known for as an international landmark in the industry.
Which products have recently been introduced to C.P. Hart?
Nice is a series of taps designed by Matteo Thun and Antonio Rodriguez. It is a tribute to the essence of water and its beauty: it is transparent, fresh, coloured. The mixer and the handles have a nice range of colours which, together with the translucid elements, create surprising optical effects and a pleasant tactile experience. It is a joyful project, with sensual lines, elegant and refined, distinctive stylistic elements of the designers.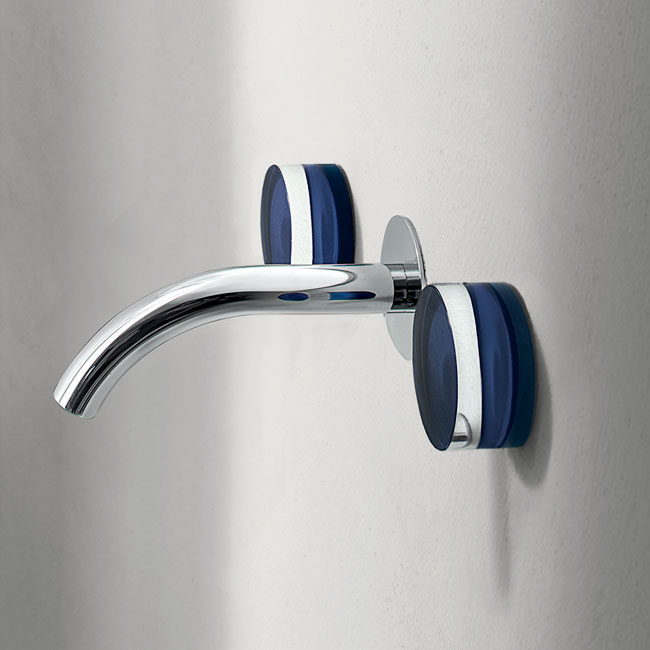 The Venezia series, designed by Matteo and Antonio as well, is a mix of style, traditional, elegant, sophisticated and luxurious. The handles are in coloured Murano glass and transparent and black crystal. In different shapes, they have a surprising effect of three-dimensional depth and matter transparency.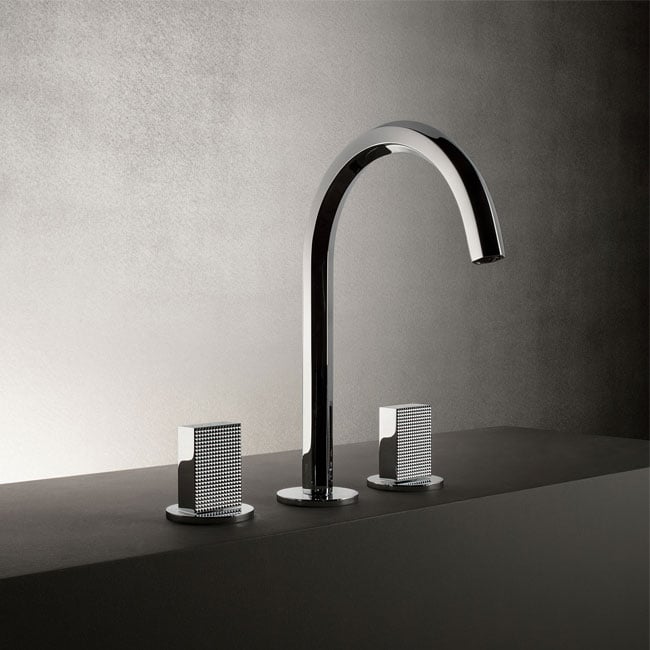 C.P. Hart's 2019 product launch is all about colour. How important is colour to Fantini?
Colour first burst on to the scene at Fantini in 1978 with the Balocchi series. It truly was a revolution in our industry! Bright colours, a comic-like name and pop-art shapes – pop art was at the peak of success back then in Italy. It had all it took to reach fame, and that of Fantini too. The minds behind it were two young designers – Davide Mercatali and Paolo Pedrizzetti – who had never designed for the tap industry before. My father and uncle sensed that somewhat crazy, playful series, with exaggerated shapes and bold colours for the time – yellow, red, orange, but also white, black, brown - were going to be a winning bet. And even the name – I Balocchi – expressed that they were going to be fun taps, leaving the role of accessories to take the main role in the bathroom. It was a great success and the Balocchi became the icon of our company. Colour is now present in the Venezia and Nice handles in a very sophisticated way, with the new PVD finishes.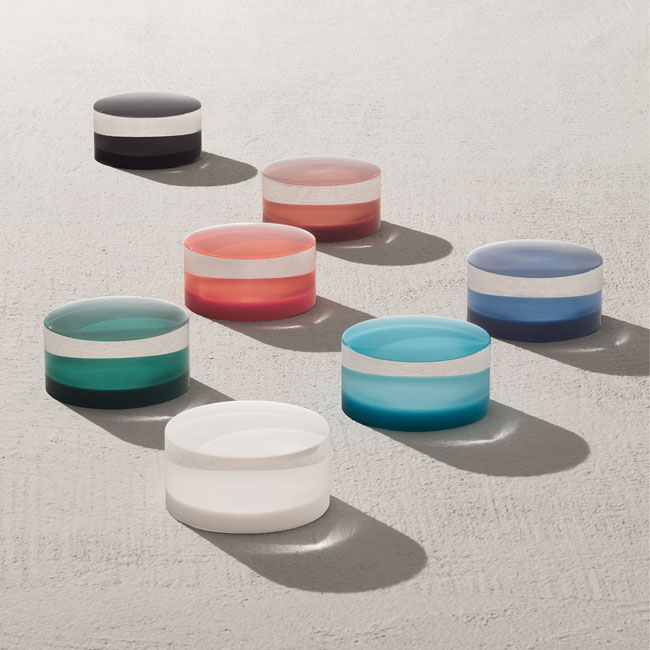 Fantini's I Balocchi tap has been used in C.P. Hart's installation by 2LG Studio. What are your thoughts on their design?
They have a very friendly style, a young, dynamic and light one. I think they are really aligned with the Balocchi spirit!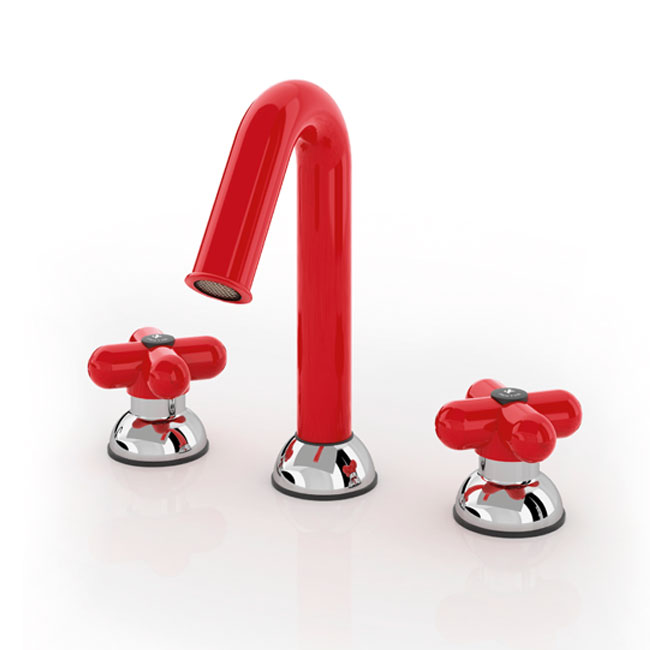 Can you tell us about 100 Fontane: Fantini for Africa?
100 Fontane Fantini for Africa is a project we have worked on from 2012 in Burundi, one of the poorest countries on the planet, where water is there but it is difficult to reach, and it is not drinkable.
We built an aqueduct in the Masango area, bringing water to 25,000 people right by their homes. Thanks to this project, everyone (especially the children that had the task of walking for hours on arduous paths to go get water) can reap great benefits from having easier access to water: they can drink, wash themselves, cook and the children have the time to go to school. An immediate tangible effect is the decrease in the rate of gastrointestinal diseases, thanks to an increased hygiene and a greater availability of clean water. The project involved the whole Fantini world, with the active participation of clients and agents alike. As a person and as a corporate representative I do feel an ethical and moral obligation to invest in social projects like this and I am happy to see that there are more and more companies now that invest in Corporate Social Responsibility projects as well.
What does it mean to Fantini to see your products on display in C.P. Hart's flagship showroom?
It is an honour and a pleasure to see our products in the C.P. Hart's showroom. It is always very rewarding for me and the company to see our work appreciated and recognised in the most prominent sales points in the world. It means we are on the right track and it motivates us to keep working hard and getting better.
Come and view Fantini on display at our Flagship Waterloo Showroom!