C.P. Hart Collaborate with House of Hackney
22/11/2016
C.P. Hart and House of Hackney will be unveiling exciting new room sets as part of C.P. Hart's 2017 product launch event. We have titled the launch 'Adventures in the Urban Jungle' to reflect the transformation of the urban bathroom into a richer, more colourful, more personal and more sensual space.

Marrying a number of current trends, from the desire to bring the natural world into interior spaces, to the new experimentation with colours, designs and styles, the 'Urban Jungle' is shorthand for making more of city living; for using a bathroom for relaxation and pleasure as well as functionality. It is an alternative to minimal, clinical, monochrome products in favour of bolder designs and natural materials. For evidence of the popularity of these movements, browse Instagram or Pinterest, where the desire for life and greenery in the bathroom, with potted plants, flowers and patterned wallpaper is shown through pages and pages of vibrant imagery.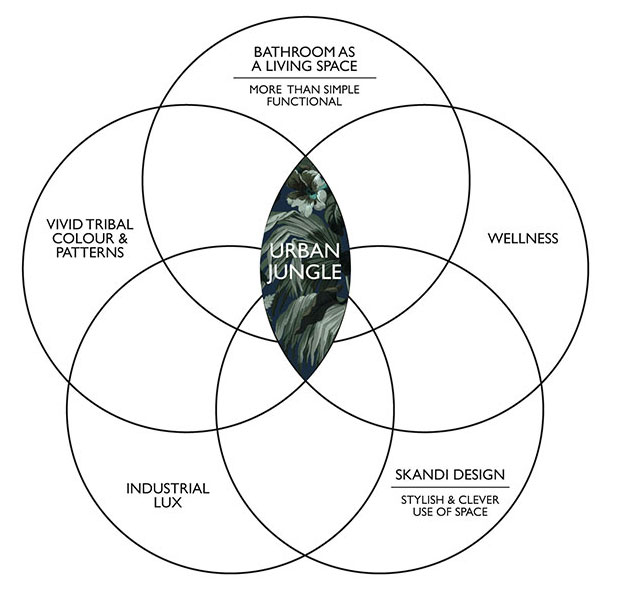 C.P. Hart met House of Hackney in Milan at the furniture and interiors fair, Salone del Mobile. House of Hackney's stand brought new life to a neglected traditional British style. Formed 6 years ago by husband and wife team, Frieda Gormley and Javvy M Royle, House of Hackney has quickly established itself as leading London design house, covering interiors, lifestyle and fashion. Our design team immediately sensed that this could be a perfect collaboration.
We will be unveiling our two House of Hackney room sets, one traditional and one contemporary, on Thursday 24th November at our flagship showroom at Waterloo. Alongside these, we are launching 12 new collections from designers such as Norm Architects and Sieger Design. Watch this space for more details.

Traditional House of Hackney room set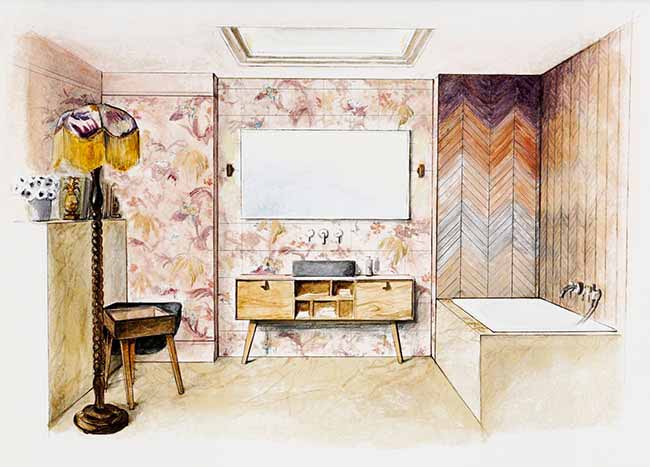 Contemporary House of Hackney room set
To find out more about this exciting collaboration, read our interview with our Showroom Designer or watch our film about the collaboration with House of Hackney, including interviews its founders (below).
C.P. Hart Collaborate with House of Hackney from C.P. Hart Bathrooms on Vimeo.