New: Classic Vanity Unit Ranges
Explore Rowan, Hawthorn, and Hazel, our new UK made, solid timber classical vanity unit ranges designed to offer unparalleled style and convenient storage solutions for every bathroom.
Rowan, Hawthorn, and Hazel: A Place for Everything
This month sees the introduction of beautifully crafted bathroom vanity styles, Rowan, Hawthorn, and Hazel. Each range is exclusively created for C.P. Hart, designed and manufactured in the UK from premium quality solid timber.
Each cabinet from the Rowan, Hawthorn, and Hazel range is made to order to your personal specification, available in a variety of sizes to suit bathrooms of all kinds. Painted finishes are hand sprayed to produce a rich matt finish to subtly reveal the wood grain's beauty beneath.
Rowan, Hawthorn, and Hazel are available for first-hand inspection in our Waterloo flagship showroom – only in person can you experience the ranges' exceptional quality, achieved by the finest British craftsmanship.
Rowan
Combining elegance and stylish durability, Rowan is a classic freestanding vanity unit available in two striking designs: one with gently curved sides and doors, and the other with clean, straight edges, both with the option of a solid or decorative base.
Rowan is available in many storage configurations to suit your requirements, from two doors/drawers up to six doors (or two doors and four drawers), depending on the style and size of the furniture. The soft-close dovetail drawers, crafted from solid timber, further demonstrate the range's fine craftsmanship.
Choose between integrated washbasins or specify your vanity unit with a solid surface for use with or without a deck-mounted basin. To complete your bathroom, the Rowan range offers coordinating framed wall mirrors, mirror cabinets, and tall cabinets with an open middle shelf.
Rowan is available to shop online and to view in our Waterloo flagship showroom.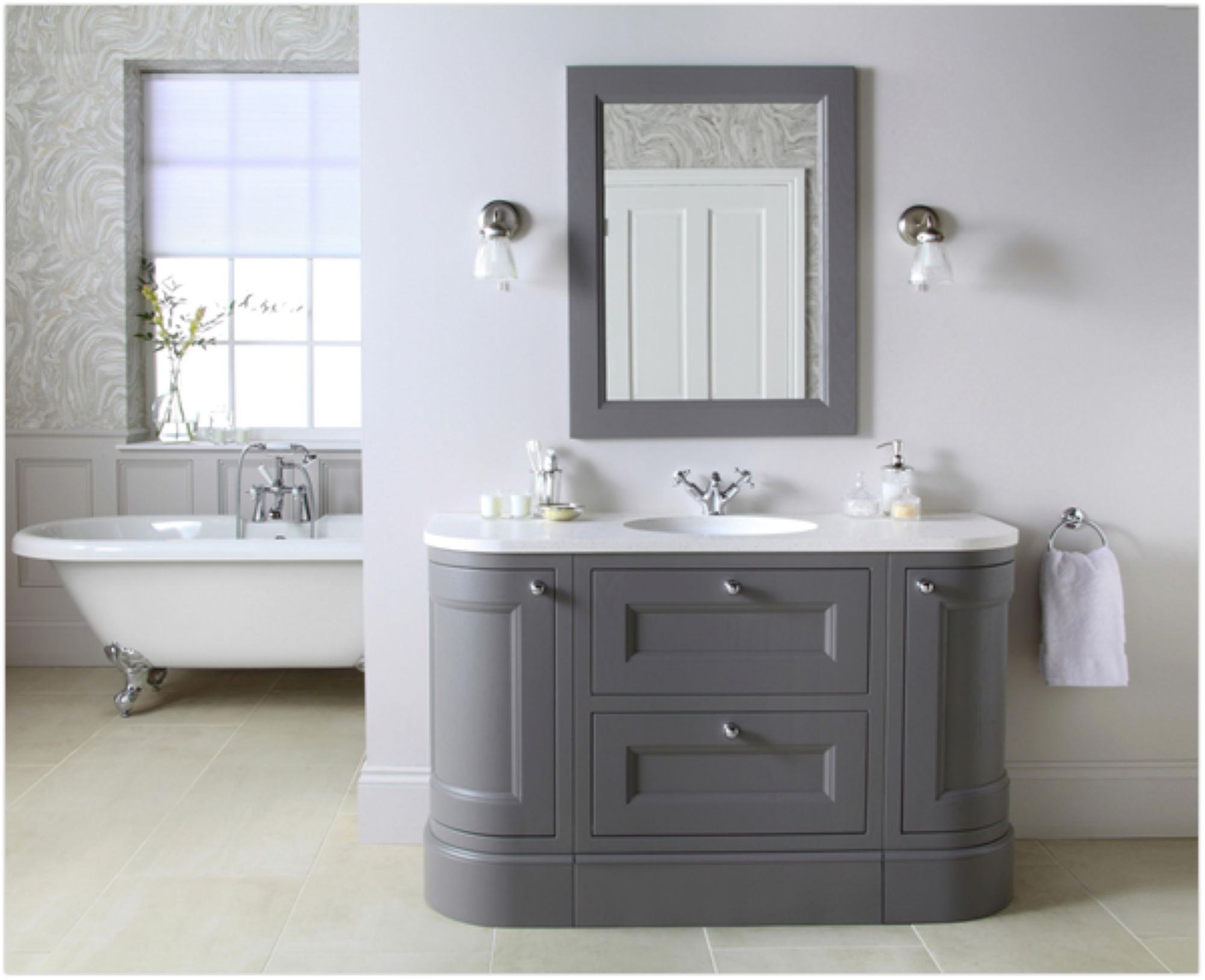 Hawthorn
The Hawthorn washstand offers an attractive storage solution, available in three different widths. The widest can accommodate two basins to create a double basin vanity unit – an excellent choice for large bathrooms and couples or families. Alternatively, position two single units next to one another, or either side of a bathroom feature, such as a fireplace, to create his and her basins.
Tailor your Hawthorn washstand with your choice of top, including the white solid surface, a durable yet low-maintenance material that can be easily hand-sanded if scratched, or one of the eight marble tops in either a polished or matt finish. To continue the wooden aesthetic, simply opt for a veneered timber top.
With practical beaded framed, soft-close drawers and a convenient timber slatted shelf or a solid base, you are able to stow away your bathroom necessities while beautifully displaying towels and other aesthetically pleasing items. As with the Rowan and Hazel ranges, coordinating mirrors are available to complete your bathroom interior.
Hawthorn is available to shop online and to view in our Waterloo flagship showroom.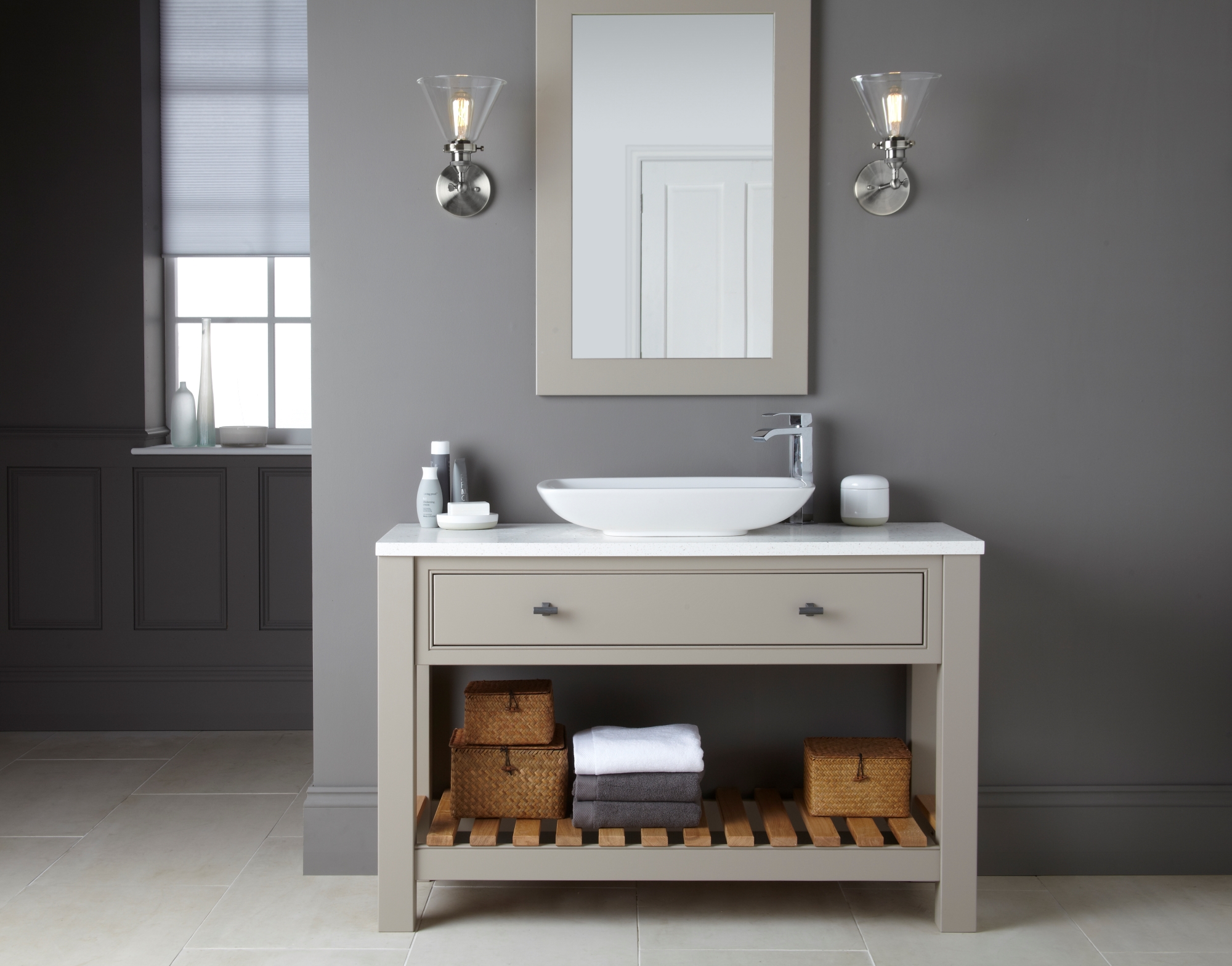 Hazel
Hazel is inspired by Shaker in style, featuring clean lines and understated elegance and available as a freestanding unit or a wall-hung design – the perfect option for modern bathrooms or to free up floor space in a small bathroom or en-suite. Hazel is offered with a choice of door and drawer configurations, plus coordinating mirrors, mirrored cabinets, and tall cabinets to optimise bathroom storage.
Customise your Hazel unit to match your bathroom interior with a selection of tops, including the highly durable white solid surface and the eight Italian-sourced marble finishes, including White Carrara, grey, black, and deep, lustrous green. A marble backsplash is available upon request – please speak to our sales consultants for further information.
Hazel is available to shop online and to view in our Waterloo flagship showroom.

.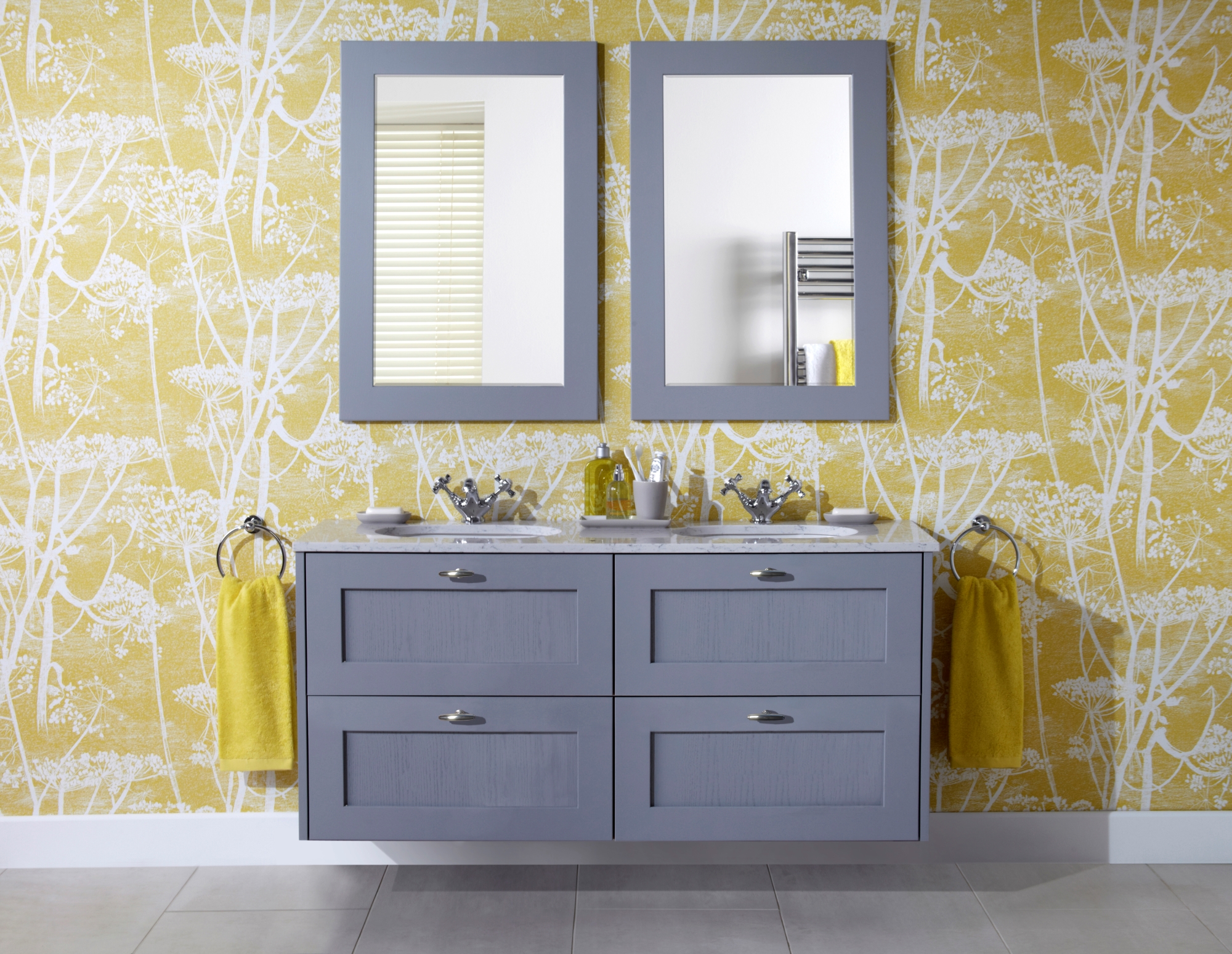 Find Your Finish
Each range is available in Natural Oak or painted in a choice of 20 attractive colours, from soft neutrals to bold contemporary shades. Handles include traditional knobs and cup handles, as well as contemporary T-bar and flat knobs, available in finishes from Blackened Copper to stainless steel to English Bronze effects.
"Well planned storage has become an absolute essential in bathroom design. It's somewhere to stow toiletries and cosmetics out of sight and allows surfaces to be kept clear of clutter, enhancing calm and order."
- Yousef Mansuri, Director of Design
For further information about the Rowan, Hawthorn, and Hazel ranges, including the many styles, storage configurations, and finishes available, please do speak with our professionally qualified sales consultants by booking an appointment at your closest C.P. Hart showroom.