Designer Room Set Collaboration: Bradley Van Der Straeten
We are pleased to share our designer room set in collaboration with award-winning architecture studio Bradley Van Der Straeten. Their room set is one of four stunning bathroom displays, each designed by a different leading designer, exploring their interpretation of wellness with a powerful emphasis on escapism.
A home should be liveable, it should be healthy for its occupants, it should be kind to the environment, and it should be beautiful. These are the core principles that underlie the work of Bradley Van Der Straeten, an award-winning architecture studio that specialises in refurbishing, extending, and building homes.
Established in 2010, the studio creates colourful, fun, and liveable spaces with a strong belief that well-designed spaces can change lives. Their designs focus on creating healthy buildings and a positive environmental legacy, combined with a unique approach to problem-solving.
Click here to visit Bradley Van Der Straeten's room set, displayed at our Waterloo flagship showroom.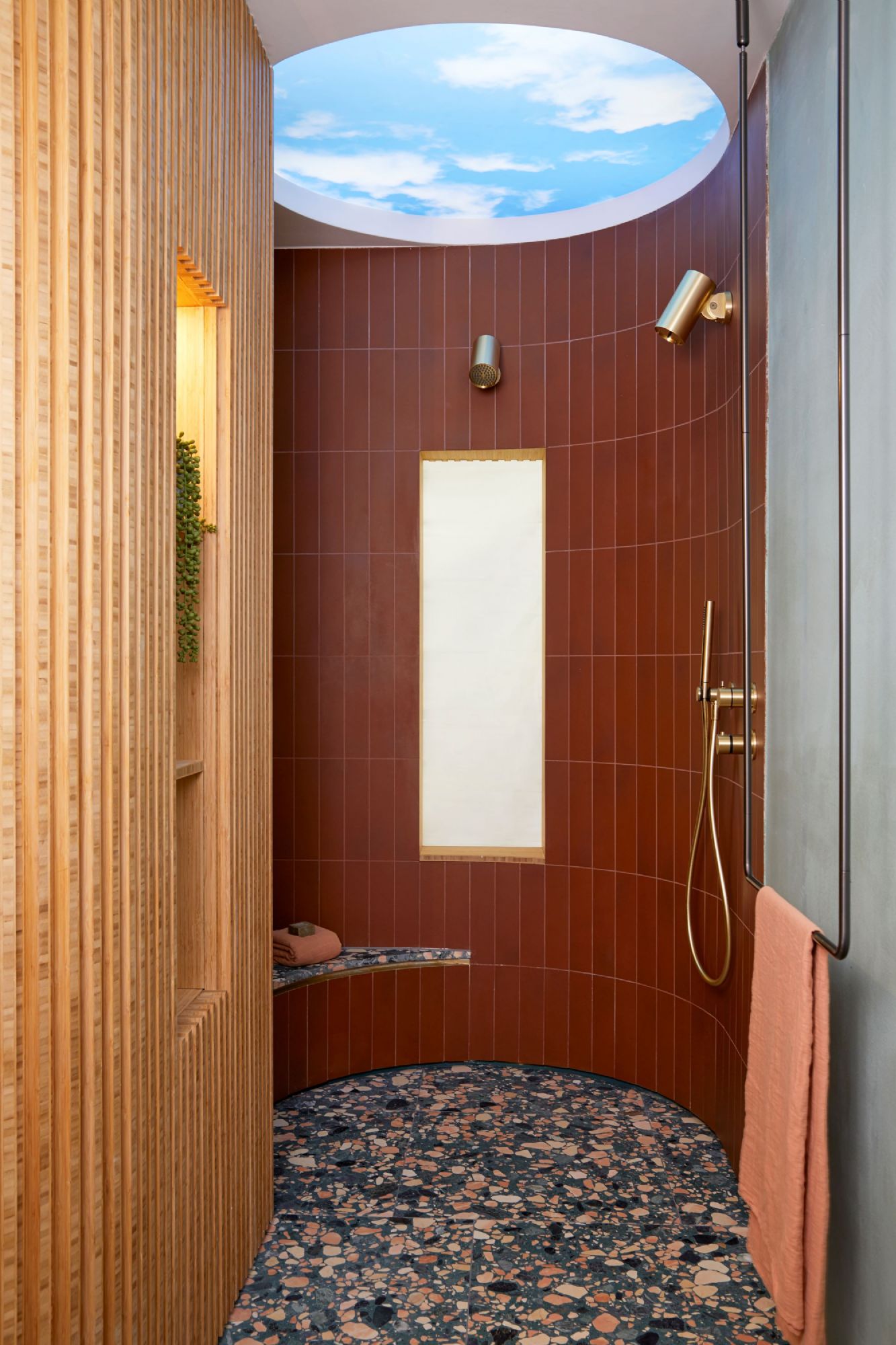 Shop Gessi shower sets, featured above in a brushed brass finish.
Bradley Van Der Straeten's room set design takes into consideration the seven guiding principles the studio uses for all their interiors: light, space, air, heat, sound, view, and materials. The layout is conceived as a sequential journey, a spiral that leads around the room and culminates in a secluded Bette Lux Oval bathtub, a restorative sanctuary.
Wall surfaces are deliberately curved to minimise echo and evoke calm; the whole space devised to absorb sound and bring the tranquillity of a spa into an everyday bathroom. Two primary sources of natural light, a window behind a planter and a circular skylight above the shower, guide the user around the space and result in contrasts of light and shade, and openness and enclosure. The wall lights, creating a soft ambience, are from Zeppo.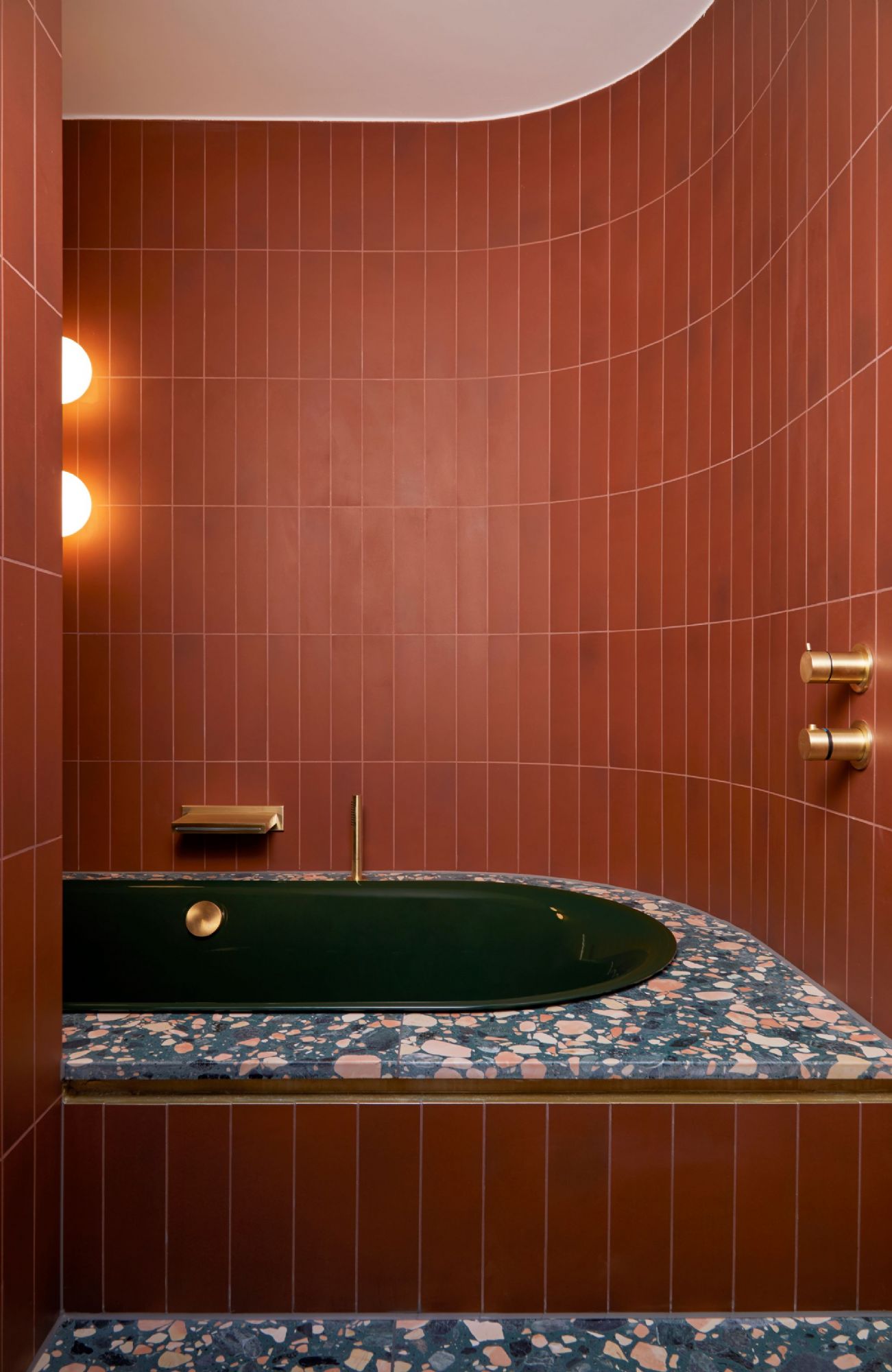 Shop Bette bathtubs, featured above.
"Plants, curved walls, light, air quality, acoustics: these are all things that are rarely seen in the design of bathroom spaces. With this design, we wanted to show what was possible when designing somewhere that was kinder to its occupants and kinder to the planet to shake up the conventions of bathroom design."
-Bradley Van Der Straeten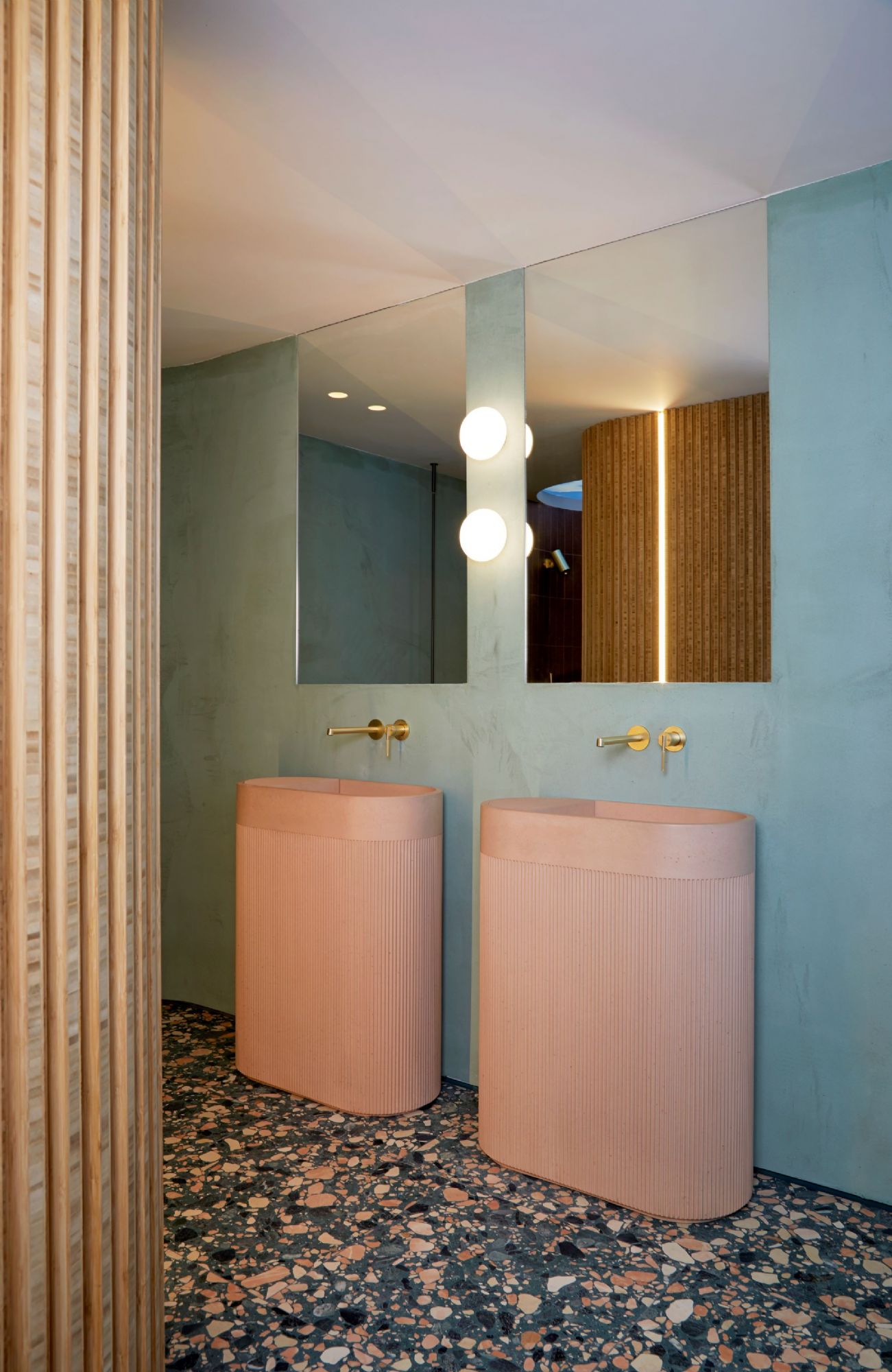 Shop Gessi, featured above for the basin taps.
The bathroom's spiral layout creates a sequence of spaces with the Kast Aura basins in peach nearest to the entrance. The taps are from Gessi's Ingranaggio range in brushed brass, and the towel rails are from Gessi's Goccia collection finished in brushed black metal.
Bradley Van Der Straeten has used natural materials throughout, including clay plaster walls, bamboo, and timber, plus an abundance of plants to absorb harmful toxins and improve air quality. Materials and products have been selected, where possible, for their low carbon footprint and recyclability; the walls are finished in Metropolis Terracotta.
We invite you to visit our Waterloo showroom, where you are able to experience all four room sets featuring our new product ranges, contemporary and classic.