Trends in luxury bathrooms often take inspiration from the wider world of design – whether that be interiors or the catwalks of Paris, Milan and London. C.P. Hart's Head of Design shares his top design trends following a visit to the Maison & Objet trade fair in Paris at the beginning of the year…
Burnt Orange
Moving on from last year's pink and coral and following trends in fashion, 2020's interiors are a cloud burst of oranges in a juicy variety of earthy and burnt tones. Radiating warmth, energy and relaxation, orange hues pair beautifully with neutral browns and rust reds.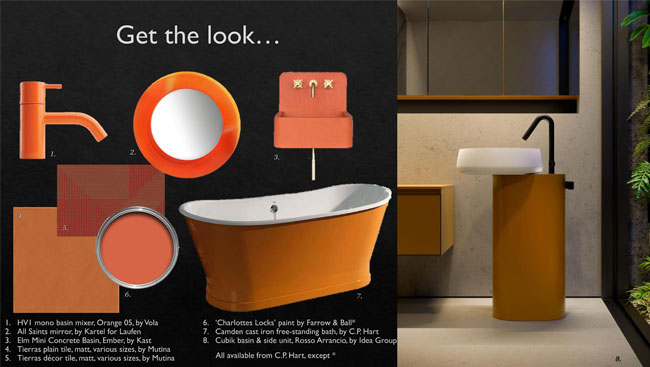 Arches & Lozenges
Inspired by classic and deco architecture, arches are being recreated everywhere – from doorways, windows and niches, to mirrors, booths and room dividers. Classical grandeur is now having a very modern lease of life, and these curves are most definitely in the spotlight right now. In addition to doors, windows and architectural detailing, arcs and lozenge shapes are particularly dominant within furniture and mirror categories. We have many mirrors in this shape that look particularly impressive when mounted above a pair of basins.
Fluted Textures
Fluted glass, pleated fabrics, bands of wood, grooved marble, machined porcelain and strips of metal are all transforming plain or dull surfaces into stylish, tactile planes. These textures add the perfect flair and finishing touch to virtually any product, space, or building and can be added to bathroom walls or to the side of a bath to offer depth and character. Standing tall, these etiolated bands, once popular in the 1960s and 70s are once again all the rage and finding their way into all material mediums.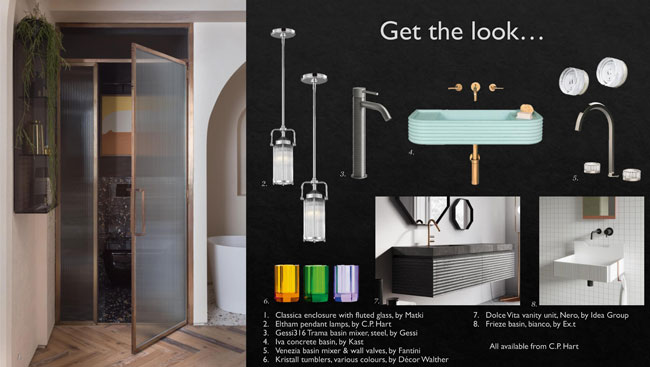 Natural Wood
Timber is a classic material, often stained, varnished, painted or in other ways manipulated for certain effects. Now we are seeing a resurgence of natural, stripped back timber in its original colours and even allowing its imperfections to shine through. It's back to nature, and a return to honest, pared back design.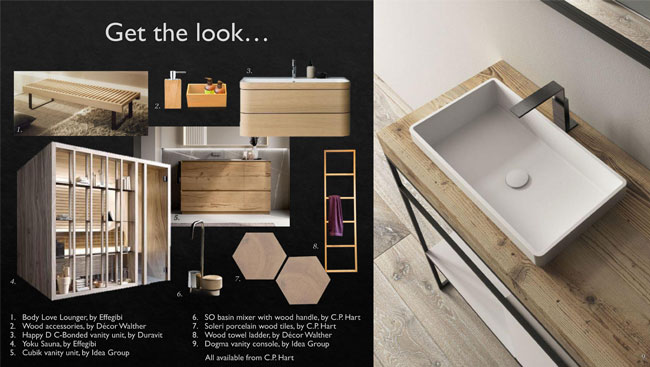 Semi-Circles
Although closely connected to the 'Arches & Lozenges' trend, the semi-circle still manages to grab the spotlight as its very own category. Broken circles and crescent shapes are everywhere in design currently. The combination of offset curved organic shapes, with angular lines, is a new take on previous geometric trends. Mirrors, lighting, tiles, storage, ceramics and kitchenware – this shape is covering all bases.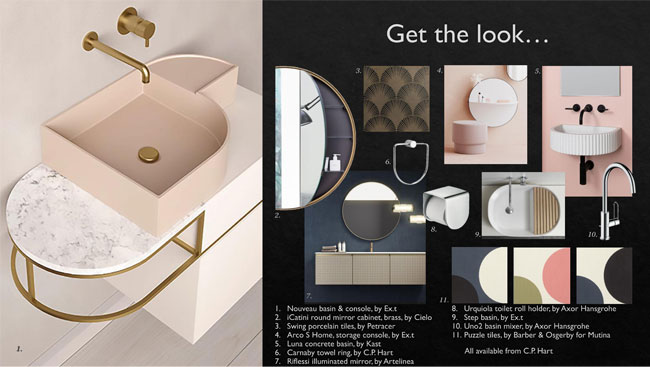 Classic Blue
As the Pantone colour of the year, it was no surprise that Classic Blue would be out in force. From furniture, to wall paint and coverings, to tableware and light fittings, blue is a colour we are going to see much more of in all aspects of design. Classic blue in all its shades pairs beautifully with brass or gold, or with green for that 'Peacock' combination.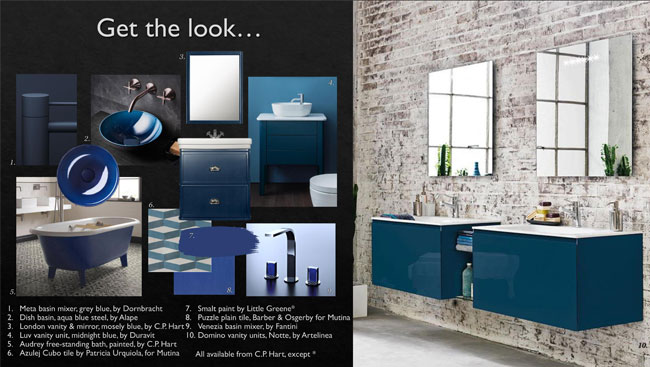 Our award-winning designers are still working remotely via email, telephone and video - from initial layout planning and 3D CAD renders to product and style advice, they are on hand to help. To speak to a member of our experienced team, please call us on 03458 731 121 or email [email protected].