5 Favourites From London Design Week 2016
18/03/2016
This week saw London Design Week 2016 take place at Chelsea Harbour, a well-respected event in the interior design calendar. Full of new designs, decoration ideas and glamorous showrooms, it's the perfect place for creative inspiration.
At the centre of the event is Chelsea Harbour Design Centre, with coffee mornings, talks from professionals and various workshops. This is surrounded by 105 showrooms in the local area. It's a fantastic place to visit any time of the year, and a very useful resource during London Design Week.
Here are our five favourites from this year's London Design Week:

1. Unique orb-shaped ceiling lights by Porta Romana.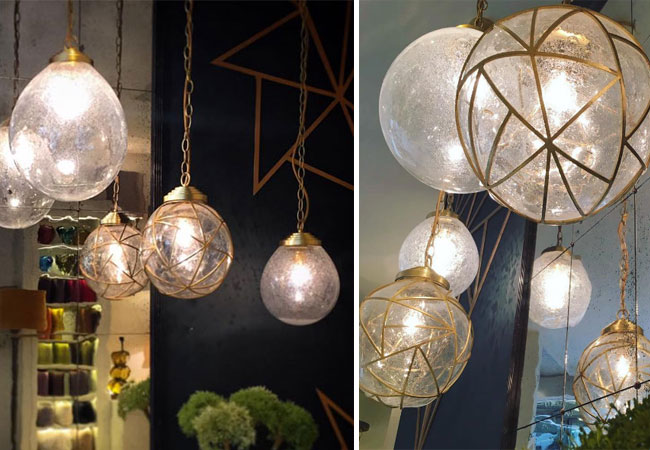 (Image from Tania Azadian Interiors and Porta Romana)
2. As was clear from our trip to Decorex International last September, bright, bold colours are big news in interior design at the moment. This bright fabric by Fox Linton shows how primary colours can be used effectively to create this trend.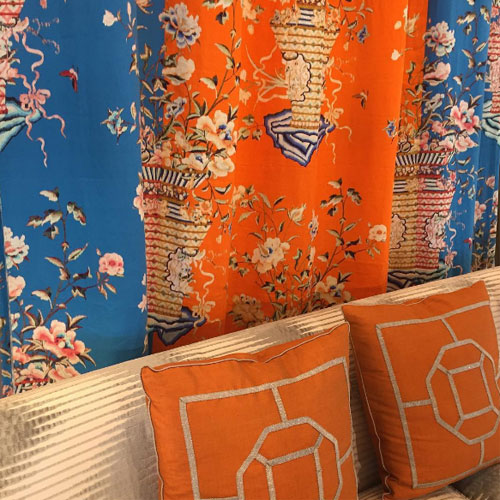 (Image from Lapicida Stone)
3. This beautiful, delicate paper sculpture by Zoe Bradley Design is definitely a highlight from this year's London Design Week. True artistry.
(Image from Lapicida stone)
4. This interesting display from Samuel Heath made us stop and stare, showing how everyday items can be presented in unique ways.
(Image from Samuel Heath)
5. At Decorex International in September, we loved Thibaut's brightly coloured cushions, displayed on a swing seat. This year they have achieved the same impact with a monochrome theme.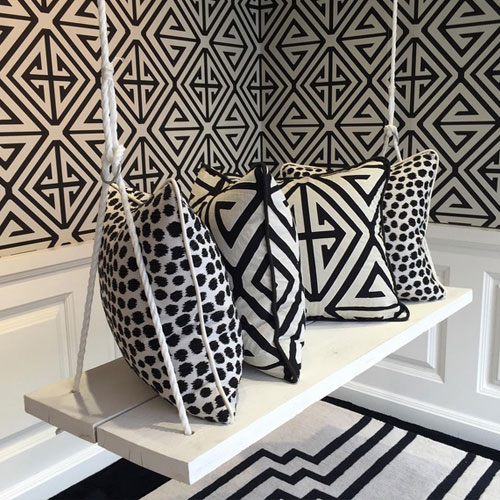 (Image from Chelsea Harbour Design Centre)

Let us know your Design Week highlights on our social channels.