09/12/2016
Last week we launched 12 new collections, and unveiled our much-anticipated House of Hackney bathroom sets. You can read more about the room sets in our recent collaboration post.
Our annual product launch event is the culmination of a year's hard work by C.P. Hart's sourcing team. They scour the globe for the best new bathroom products and work closely with our current manufacturing partners to ensure we represent all emerging design trends. This year's launch included new products from Artelinea, Cielo, Dornbracht, Effegibi, Ex.t, Karol, Kneif & Co., Matki and Samuel Heath.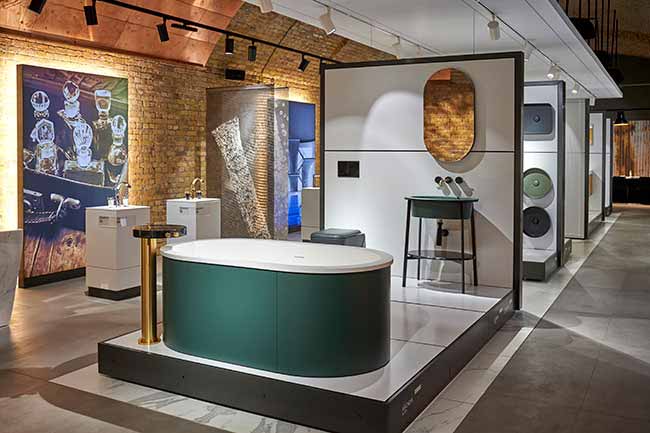 Arcadia bath, Cielo basin stand and basin and Marmo brassware.
The theme of our event was 'Adventures in the Urban Jungle', a reflection of the exciting new possibilities for maximising the benefits of a new bathroom, especially in city living where every square inch of space matters. With bold and exotic influences from London design house, House of Hackney, we unveiled two striking new room sets, unlike anything we have ever created before.
On launch day we were fortunate to have special guests Frieda Gormley and Javvy M Royle, the founders of House of Hackney, and internationally-renowned designer Christian Sieger, who launched his new FIL brassware range, made by Dornbracht exclusively for C.P. Hart. Over a breakfast panel discussion with journalists Christian talked passionately about the principles behind his design work, and gave an exciting preview of the kind of products we may see in the bathroom of the future.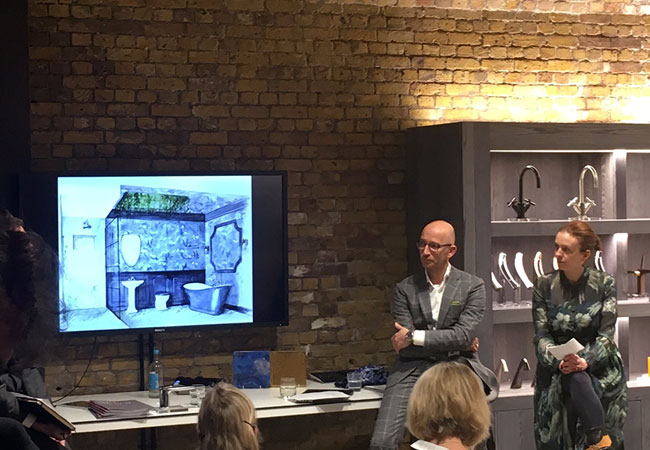 Christian Sieger and Frieda Gormley at our Press breakfast
In the evening we were joined by over 400 design professionals at C.P. Hart Waterloo to see the new products and displays. The reactions were tremendously positive – review our social media channels to see what people said. And DJ Snow Boy provided an incredible soundtrack to the evening.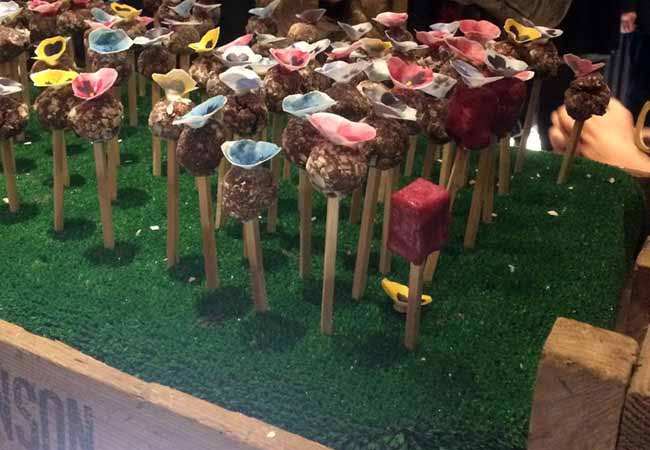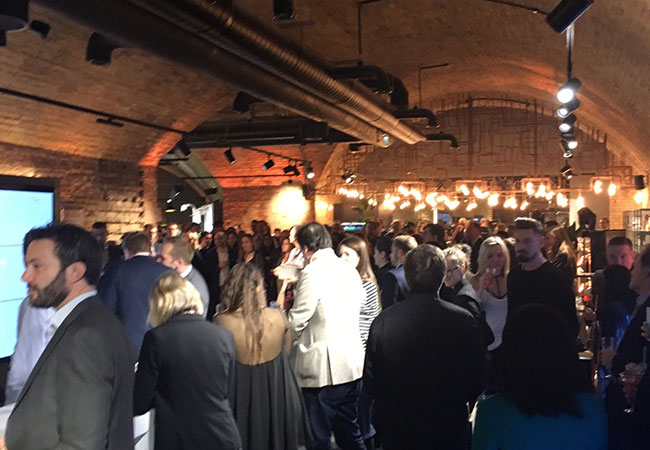 Our launch includes a huge number of highlights. FIL brassware by Sieger Design is an exceptionally elegant collection that embodies Dornbracht values in its blend of art and engineering.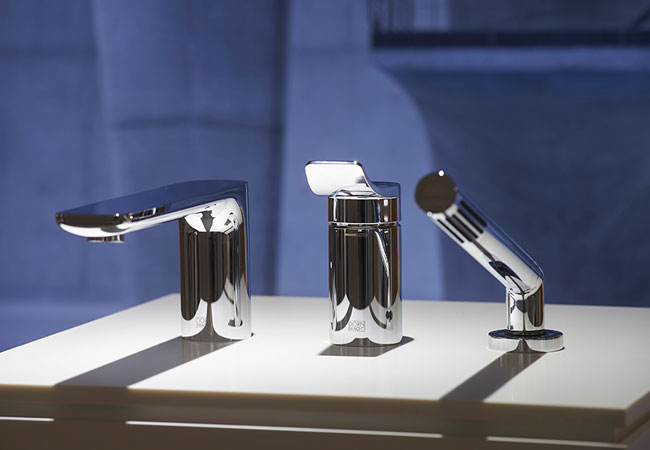 The new Fil brassware from Dornbracht
Mutevole by Karol is an Italian-made, Skandi-influenced modular furniture collection. An on-trend mix of materials and flexible storage options, Mutevole can be configured to suit the smallest of spaces or could become the centrepiece of a luxurious master bathroom.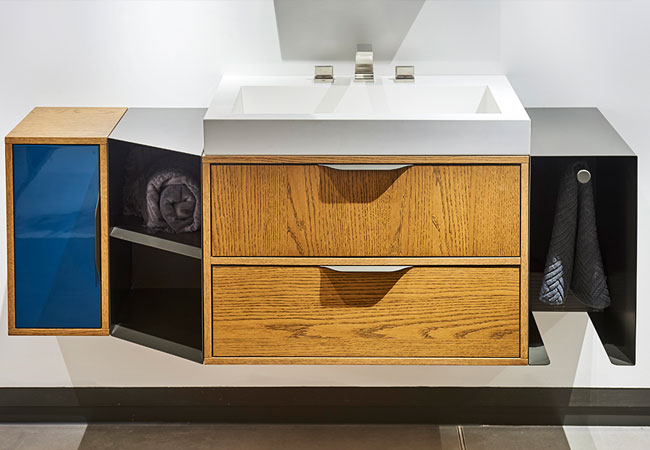 Mutevole by Karol, on display at our Waterloo showroom.
Click here for more information on all new products and collections.
All of our new collections are on display at our award-winning showroom at Waterloo, including the two House of Hackney room sets. Opening times and directions can be found on the showroom page, or why not book an appointment for a showroom tour with one of our consultants, and hear the stories behind the new designs.