Top Interior Bloggers Imagine Their Dream Bathrooms
28/07/2015
With our brand-new and enhanced website up and running, we felt it was time for the new features to be road-tested by those in the know about bathroom inspiration. And who could be more in the know than interior bloggers, who love nothing more than searching online for new ideas on how to create stylish spaces.
We are very proud of the
Inspiration section
of our website, which includes tools such as a Style Finder containing thousands of beautiful bathroom pictures that can be narrowed down by using a filter to choose your preferred style. When an image appeals, you can then add it to your own personal moodboard by clicking the heart icon.
The Verdict
But what would our panel of five expert bloggers think? Here's what they said...
'When I'm designing a room the first thing I want to do is to bring together all my inspiration so I can choose between all the things I like. The Inspiration section on the website is perfect for this as it gives an amazing array of real-life case studies that help you imagine layouts and looks in a variety of settings, old and new.'

- Jenni, Ginger Bisquite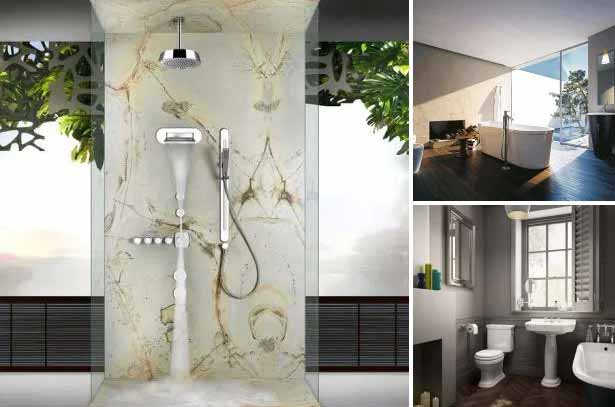 'Both the Style Finder and Case Studies provide an abundance of bathroom design ideas that you can click and save the items to your moodboard. Hotel style chic a-plenty and glamorous suites to inspire your own projects. The website is engaging and fun with lots of articles combined with practical information presented in an interesting magazine format that captures your attention.'
-
Sam, Happy Homebird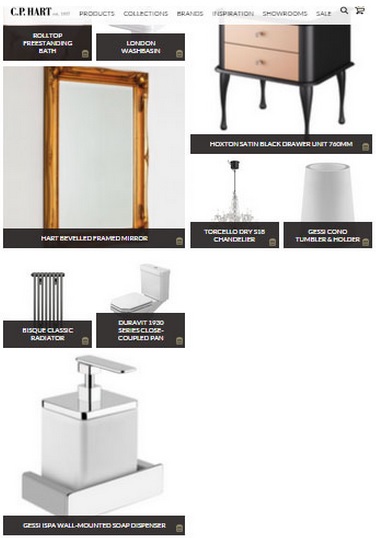 'I spent a happy couple of hours roaming around creating a couple of dream bathrooms, the results of which you see in these images. It's really simple to use and because they stock so much stuff it's actually pretty easy to pull together an amazing bathroom. Perhaps a little too easy – there currently aren't enough bathrooms in my house for all my dreams.'
- Kate, Mad About the House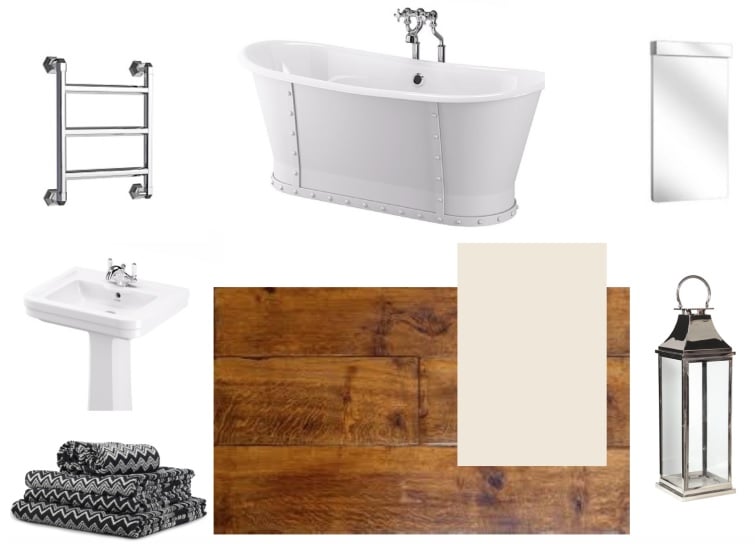 I had great fun with the moodboard feature, and it is such a great way to shop because you can select any product you want to create your board without having to go back through pages. All of your favourite products end up in your moodboard so you can start to see how things will look together. You can delete anything you prefer not to have in your board very easily too. The whole website is so user-friendly and designed to help the customer have the best shopping experience.'
- Keri-Anne, Gingerlillytea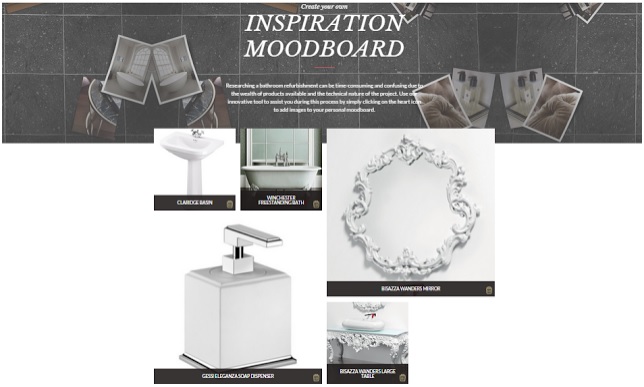 'For us, the moodboard was a great place to add all of the products that we liked, and see them together in one place. This way you can see what you still need to choose, but also see if the style of the items you've chosen actually work together. Something we also love, is that when you've chosen a product, the website shows you other items that match your product as well as a selection of required items that you will need to purchase, too.'

- Christine & Jan, Little House on the Corner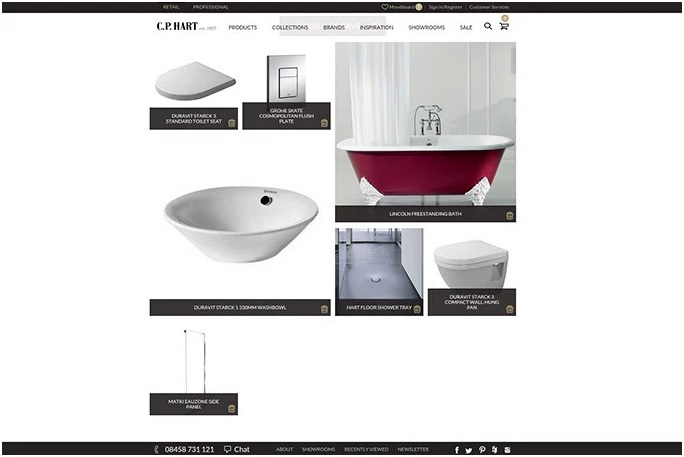 Be sure to visit our reviewers' blogs to read their posts in full. Thank you to the fantastic bloggers for taking the time to test out our new website.

To create a moodboard of your own, visit the Inspiration Section of our website. Remember to send us your creations via our Facebook or Instagram pages – we'd love to see how you would style your dream bathroom.