High & Low Level Toilets
Our exclusive London and Henley high-level toilet cisterns lend themselves to period properties with tall ceilings. This iconic design will add a touch of grandeur to your bathroom. Or, if you have a more compact space, opt for the shorter flush pipe of a low-level WC. The cistern and pan can be separated with the cistern behind a wall, if preferred.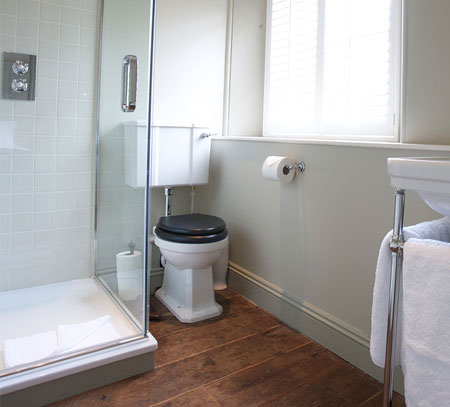 C.P. Hart ranges, London and Henley, demonstrate exceptional British craftsmanship. They are manufactured exclusively for C.P. Hart in the Potteries, the heart of the British ceramic industry for over 200 years.

The London low-level toilet can be found at the Wheatsheaf Inn, a 17th-century boutique hotel in the Cotswolds. This style of WC blends in perfectly with the timelessly classic decor of the coaching inn.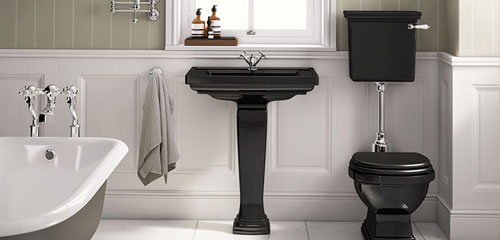 View the High & Low level gallery