Close-Coupled Toilets
The classic WC, a close-coupled toilet comprising of a cistern that sits directly on top of the pan, which is fitted to the floor. The close-coupled pan is therefore one complete unit. The pipes connecting the cistern to the bowl are concealed within the toilet, giving it a sleek finish. C.P. Hart stock an unrivalled choice of close-coupled pans, ranging from streamlined, contemporary toilets, to traditional designs with period detail.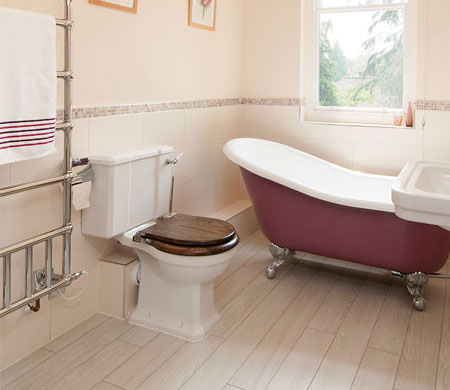 We're proud of our exclusive collections such as Henley and London, representing premium British craftsmanship. Alternatively, combined toilet and bidet units by Japanese brand, TOTO, offer a unique cleansing experience.

Create a cohesive look with our extensive range of bathroom products and accessories. Consider mirrors, towel rails and lighting that complement the style of your close-coupled WC.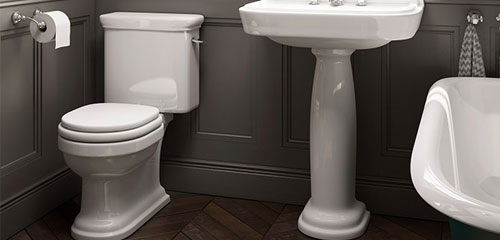 View the Close Coupled Toilets gallery