20/12/2016
Interest in Nordic design has revived, driven by the creative energy of a new group of young Scandinavian designers. This style brings muted colours, natural materials and elegant simplicity to a living space; a quiet, understated aesthetic. Unlike the 1950's and 1960's wave, led by names such as Arne Jacobsen and Eero Saarinen, this time the design does not stop at the bathroom door. Norm Architects' Stand collection for Ex.t is one award-winning example, launched in the UK by C.P. Hart at the end of 2015. Its exposed black frame creates a bold linear structure, reminiscent of a Mondrian print.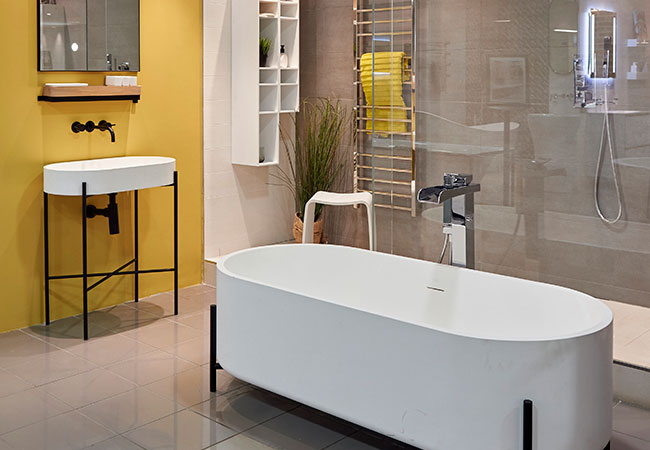 EX.T Stand collection
In bathrooms, this trend has been adopted by Italian designers and manufacturers. The Italians, however, have used bolder colour and form to add flair and passion stripped-back Nordic principles. We have called this micro-trend 'Skandi Italia' and there are a number of examples in our 2017 furniture collections.
Daniel Cook, C.P. Hart's Principle Showroom Designer, explains, 'Our Italian manufacturers are best known for sleek and chic minimalist furniture, so it has been fascinating to see them adopt mixed materials in combinations of pastel colours and bleached woods. I Catini, from Cielo, also has an exposed frame, but in circular form. Together with Artelinea's new Dama range it was one of the talking points of the Milan furniture fair this year. Mutevole from Karol offers a strikingly original design with incredible choice in structure and materials.'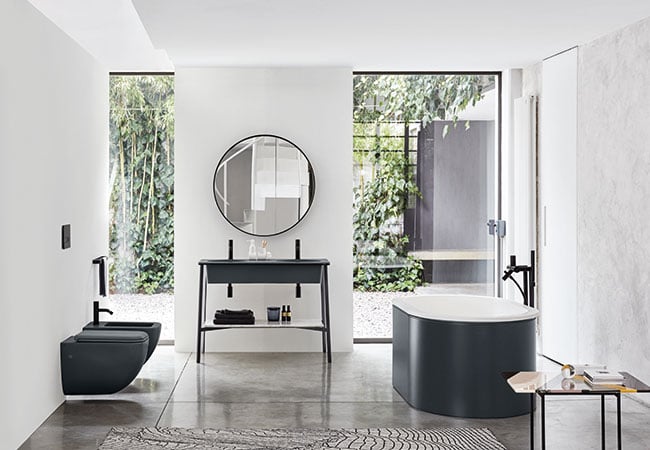 Cielo Catino collection
All of these collections are now available from C.P. Hart, and are currently on display in our Exhibition Gallery at our Waterloo showroom. If you would like a copy of our latest new product newspaper, which showcases the Skandi Italia trend, please email your postal address to marketing@cphart.co.uk.