C.P. Hart Tate Pendant LED Light
Please note:
this is a made to order item and therefore non-refundable.
Need It Sooner?
This product isn't currently available from stock, but many similar bathroom lighting are.
View Selection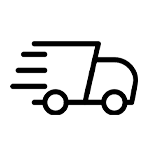 Contactless delivery
All orders are checked manually for compatibility
Product Overview
Product Specifications
Product Downloads
Download File

Care instructions
To clean, ensure lights and power are off. Polish with a soft lint free cloth and avoid abrasive cleaners.
Manufacturer's Description