Range Of The Month: Tiles
OVERVIEW
C.P. Hart's range of classic and contemporary bathroom tiles is hand-selected from the best factories across Europe. Our tiles are fully vitrified to create a hard, stain-resistant surface, and most are colour-bodied so the colour runs right through the body of the tile.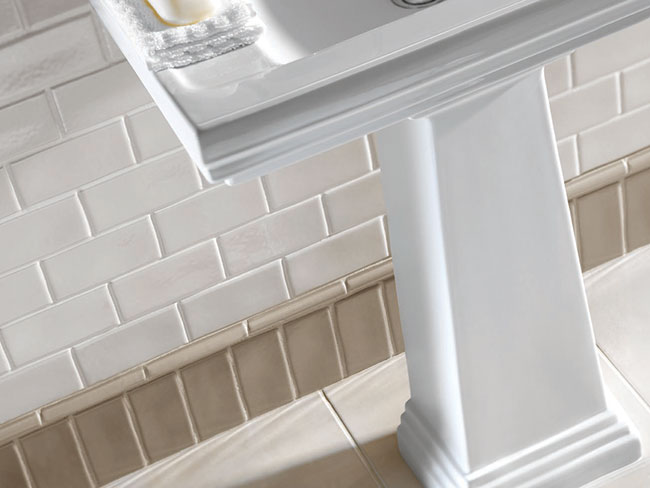 York tiles
Each year our broad selection continues to expand. So much so, we now have an area of our flagship showroom in Waterloo dedicated to tiles. The Materials Library houses not only tiles but also furniture samples and brassware finishes. Our expert design consultants will help you match, compare and make your bathroom vision a reality.
With so many tiles to choose from, the best way to judge the colour, texture and feel of our collections is to visit our Waterloo showroom and see and touch them in person.
We sat down with our sales team to find out more about C.P. Hart's range of tiles, the services we provide, and the latest tile trends…
1. C.P. Hart offers an extensive range of bathroom tiles. What separates these collections from those already on the market?
C.P. Hart tiles have been specially selected to offer high-quality options at a competitive price. They've all been sourced in Italy and Spain, countries known for their quality standards in tile production. Our ranges were carefully selected to complement our existing ranges of furniture and accessories, from the contemporary to the traditional. In fact, you can see how the tiles work alongside your chosen bathroom elements in our Waterloo showroom, where we've created room sets in which to showcase them.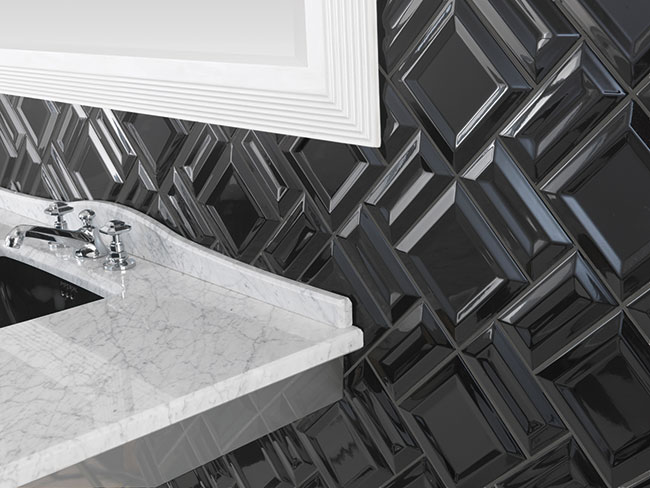 Eltham tiles
2. What additional services does C.P. Hart provide as a tile specialist?
C.P. Hart will give you the best possible advice on what suits your bathroom, based on style and practicality. I have both experience and passion, and frequently attend all the main design shows in the UK and Italy. This means I can keep up to date with what's new in the tile world in terms of technology, colours, shapes and sizes. With so many tiles available, we recommend you visit the showroom and discuss your budget and needs, so you can narrow down your search. Don't forget, tiles aren't just for the bathroom! For example, think about your kitchen, terrace, swimming pool, too.
3. Which collections and products go particularly well with C.P. Hart's classic tile ranges?
The Eltham, Palladio, York and Fairmont tile ranges go perfectly with the C.P. Hart traditional ranges. This includes London, Hoxton, Kew, Henley, Claridge and Regent. However, we're also seeing that the brick-shaped tiles seen in our Eltham and York collections are proving very popular in more contemporary settings to add a retro touch.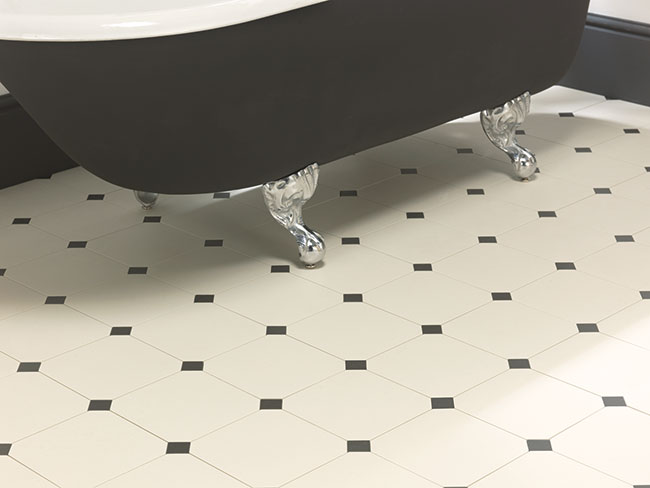 Fairmont tiles
4. Which range is your favourite, and why?
My favourite range is Palladio. It's extremely versatile, comes in matte and polished finishes, and is available in a number different sizes. Palladio looks great in a contemporary setting on both the floor and walls for a neat and fresh look. However, it would be equally at home in a period-style house if used halfway up the wall and paired with grey paint. The tiles are made in Italy and are hard to beat when it comes to quality and price point.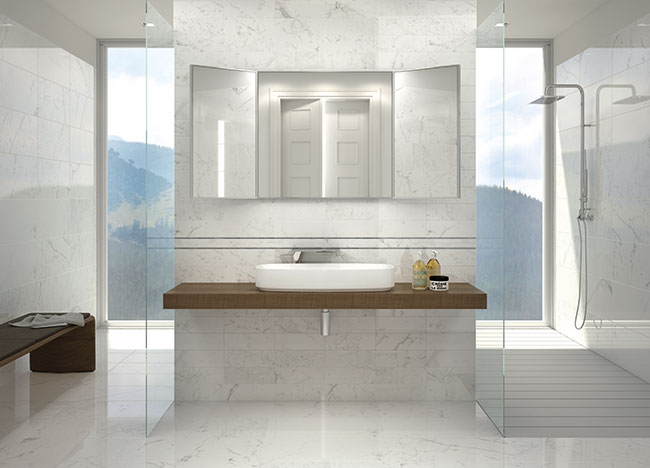 Palladio tiles
5. What tile trends do you predict will have an impact in 2017?
Judging from the last Cersaie show – the most influential tile show in Europe – we can expect to see tiles resembling fabric, even tartan, with some amazing textures. We'll also see the popular brick trend continue, but with some variations in size and proportions from the usual metro design. Finally, we'll also be using patterned tiles with a variety of colours and finishes, often mixed together. I can't wait to get started!
BOOK AN APPOINTMENT TO VIEW OUR EXTENSIVE RANGE OF TILES