Monochrome Bathroom Ideas
The addition of a monochrome bathroom in your home ensures that it will remain timeless yet trend-setting at the same time. A black and white bathroom is an ideal canvas on which to layer colours and textures, or just keep it simple and chic. Pair our industrial black brassware, such as the JEE-O Soho range, with matt white ceramics, or introduce a modern urban aesthetic with our black MGS bathroom accessories.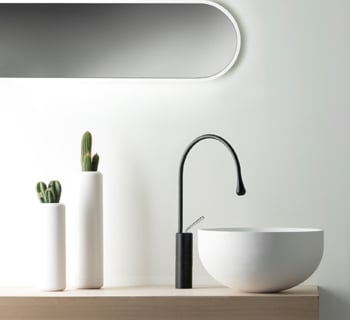 To add a sense of industrial vintage to your bathroom, start with a simple yet stylish palette of black and white.

From there, you can add natural textures, pattern and colour to your bathroom with accessories and wallpaper to achieve a layered on-trend look.