South African designer, Justin Van Breda, is one of the most talked-about designers in Britain. After graduating from the School of Interior Design in Cape Town he joined Nicky Haslam at NH Design. Within nine months he was made Creative Director. In 2002, a month after launching his own furniture brand, he won the Future of Design award at Decorex.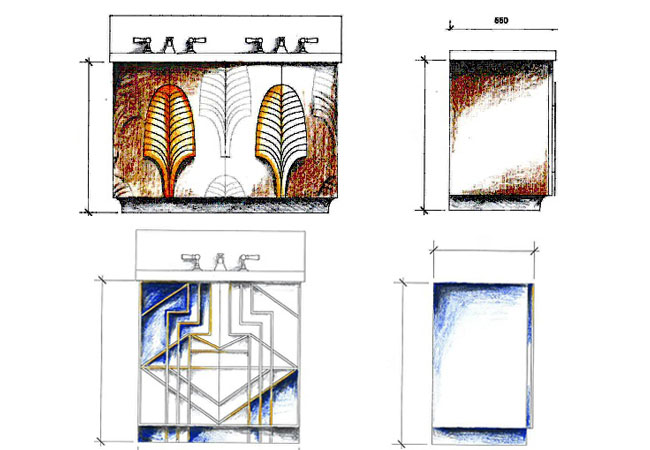 Rachel Martin, Merchandising Director at C.P. Hart, takes up the story. 'We had admired Justin Van Breda's work for a number of years. When we identified a need for a bold and opulent new furniture collection, Justin's name was top of our list. We are delighted he has chosen to work with us'.

The furniture is now at prototype stage, ready for launch in November. We can't, therefore, revel the final results of our collaboration, but to whet the appetite we can share Justin's first design sketches. These dramatic, Art Deco-inspired designs show all his flair and originality.

If you would like to join us for the launch of this exciting new collection, please drop us an email to feedback@cphart.co.uk.