Just Launched:
Decor Walther Accessory Sets
01/03/16
The addition of well-considered and tasteful accessories can alter the whole dynamic of a bathroom, lifting it from ordinary to extraordinary. Minimalist spaces can be given stylish points of interest, while existing decor can be enhanced with functional yet elegant accents.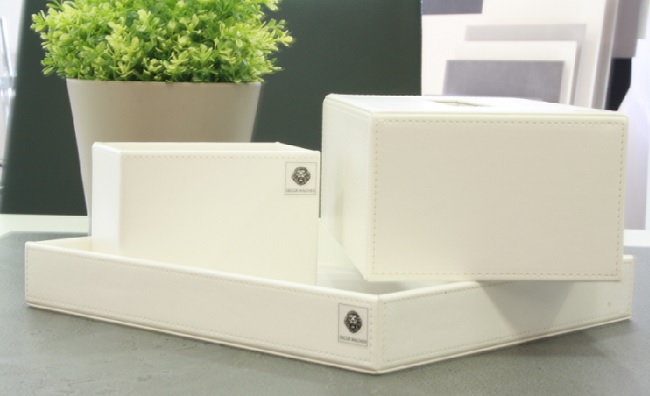 These attributes can be found in Decor Walther's range of luxury bathroom accessories. The brand is synonymous with beautifully crafted bathroom furnishings, having selected the top experts in the fields of glass, metal, porcelain and wood to develop and manufacture their exquisite ranges. Their broad collection of bathroom accessories includes everything from storage trays and tissue boxes, to soap dispensers and pedal bins.

Expanding our ever-growing portfolio, we are launching three exclusive Decor Walther sets, each containing a handpicked selection of accessories designed to collectively add a touch of stylish organisation to your bathroom. What's more, you will enjoy 20% off the total cost of the products by buying them as a set. Here are three different options available:

Decor Walther Classic Set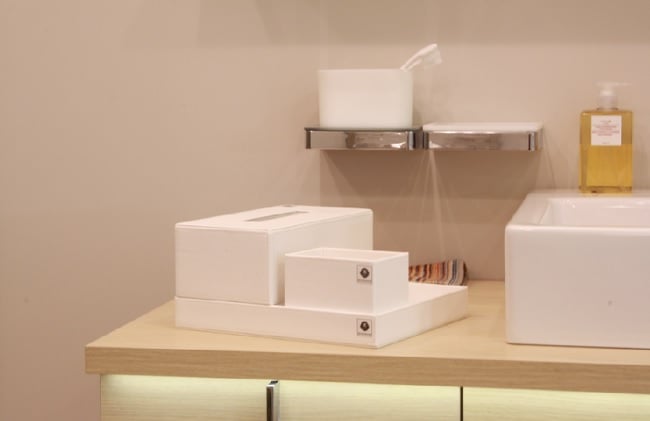 The Classic Set includes a large leather tray, a rectangular leather tissue box and a leather multi-purpose box. Not only will it give your bathroom a smart, coordinated feel, it will also provide chic storage solutions where you can neatly stow your essential items. This set can be specified in white or black, and will suit any modern or traditional bathroom.

Decor Walther Signature Set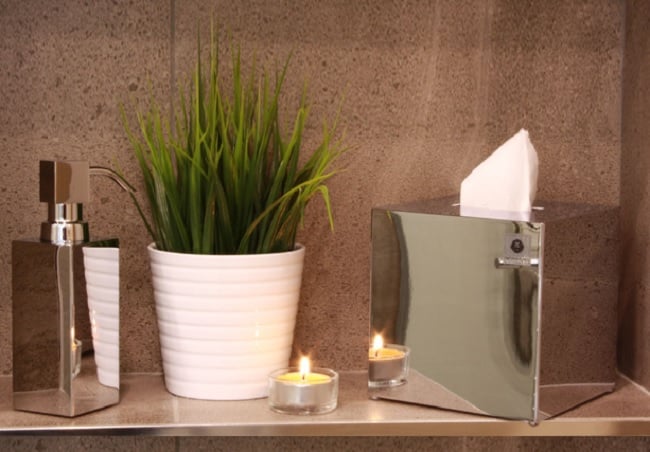 Within the Signature Set you'll find a square tissue box and a complementary square soap dispenser, both crafted from brass and finished in highly polished chrome. The tissue box makes an elegant feature out of an everyday necessity, and when paired with the pump action soap dispenser, you'll create a sleek uniform look to your bathroom accessories.

Decor Walther Luxury Set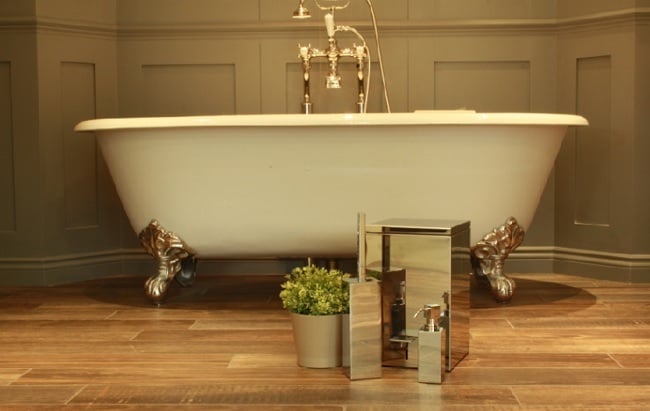 Invest in the Luxury Set and you'll be delivering a feeling of prestige to your space. Consisting of a square pedal bin, a square toilet brush holder and lid, and a square soap dispenser, all finished in polished chrome, this set is the embodiment of elegance and will blend discreetly into your bathroom surroundings.

Click here to browse our full Decor Walther range.