Industrial Vintage
The new 'industrial vintage' trend combines materials and shapes to break free from the constraints of industrial design and create something original. Think elaborate floral wallpaper prints paired with sculptured brassware pieces, art deco detailing on minimalist crittal-style shower enclosures, weathered effects on manufactured materials and fabric-coated titanium steel baths.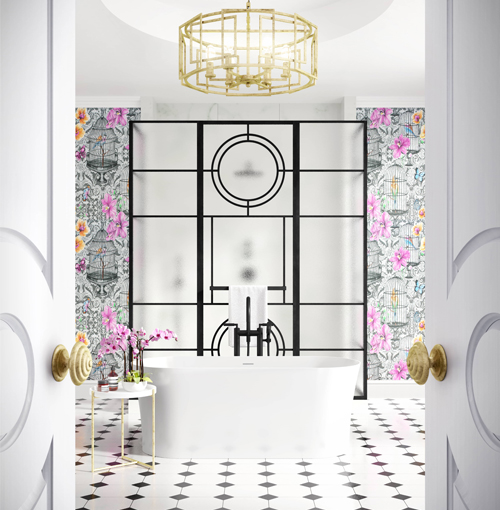 The new 'industrial vintage' trend plays around with simplicity and elaboration to great effect. Where once raw materials and structured forms were paired with white ceramics and minimalist furniture pieces, we're now seeing a softer version of the industrial era emerge – one which heralds the way for a new period of creative expression and emotional warmth.

The key to this trend is complementary contrasts. It starts with a palette of simple black and white ceramics and then builds emphasis through detail. The inherent honesty of striped back engineered products remains fundamental, but visual complexities now make all the difference.