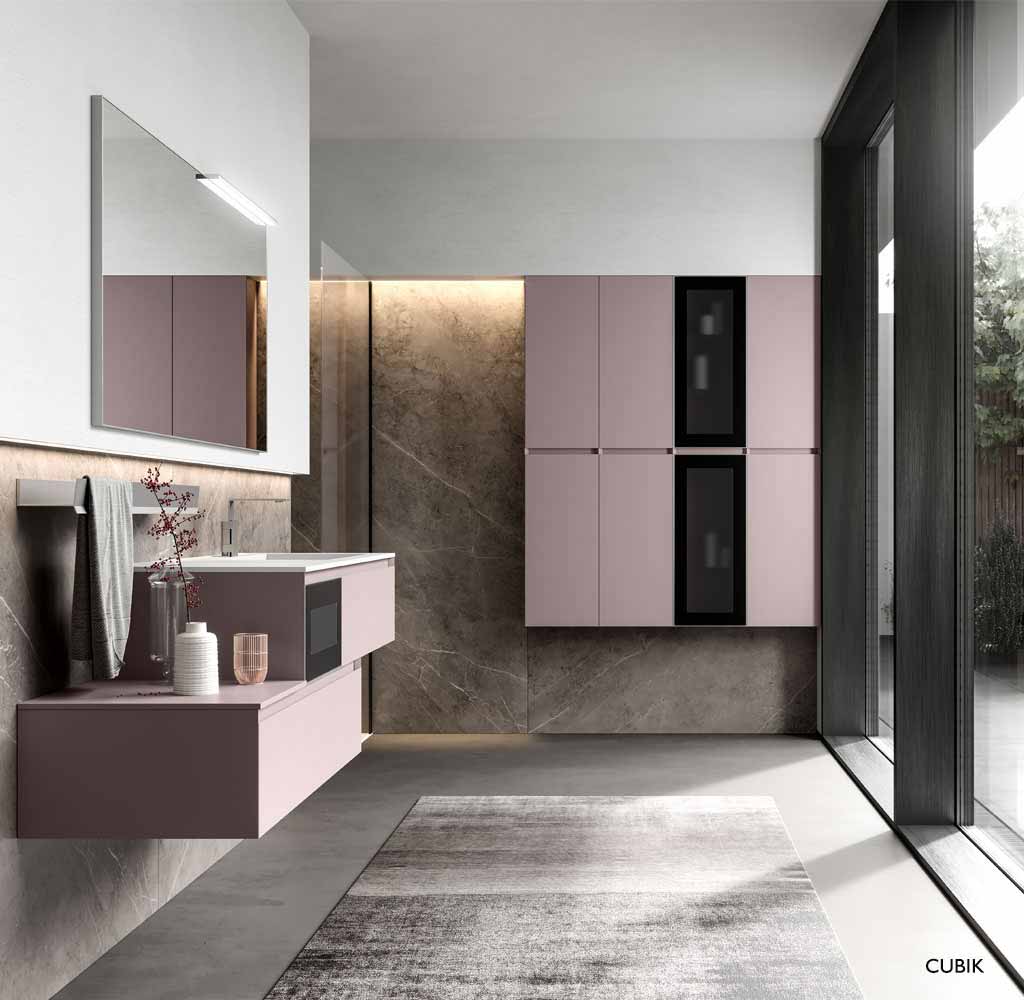 Dogma
Dogma brings a fresh approach to modern bathroom furniture, redefining the concept of balancing design and comfort with the use of linear lines and high-quality materials. This minimal and industrial-style collection features Carrara and Grafite marble units, alongside porcelain tiles with complementing marble textures and matt, soft touch, lacquered finishes. The range also offers a square Cristalplant wash basin created in a versatile, robust and hypoallergenic material, and is available in several sizes to suit the desired space.
Dolcevita
Dolcevita is inspired by a blend of contemporary elegance and classical styling. The geometric shape of the bathroom cabinet contrasts with expertly crafted soft surface curves, creating a statement piece. The collection is available in a variety of colours and materials ranging from wood finishes, Rovere Naturale and Rovere Moro, to matt and metal lacquers. The range also offers different mirror shapes, all of which can be installed with integrated LED lighting. Dolcevita received the ADI Ceramics & Bathroom Design Award 2017, which recognises the best designer bathroom furniture projects.
Dogma & Dolcevita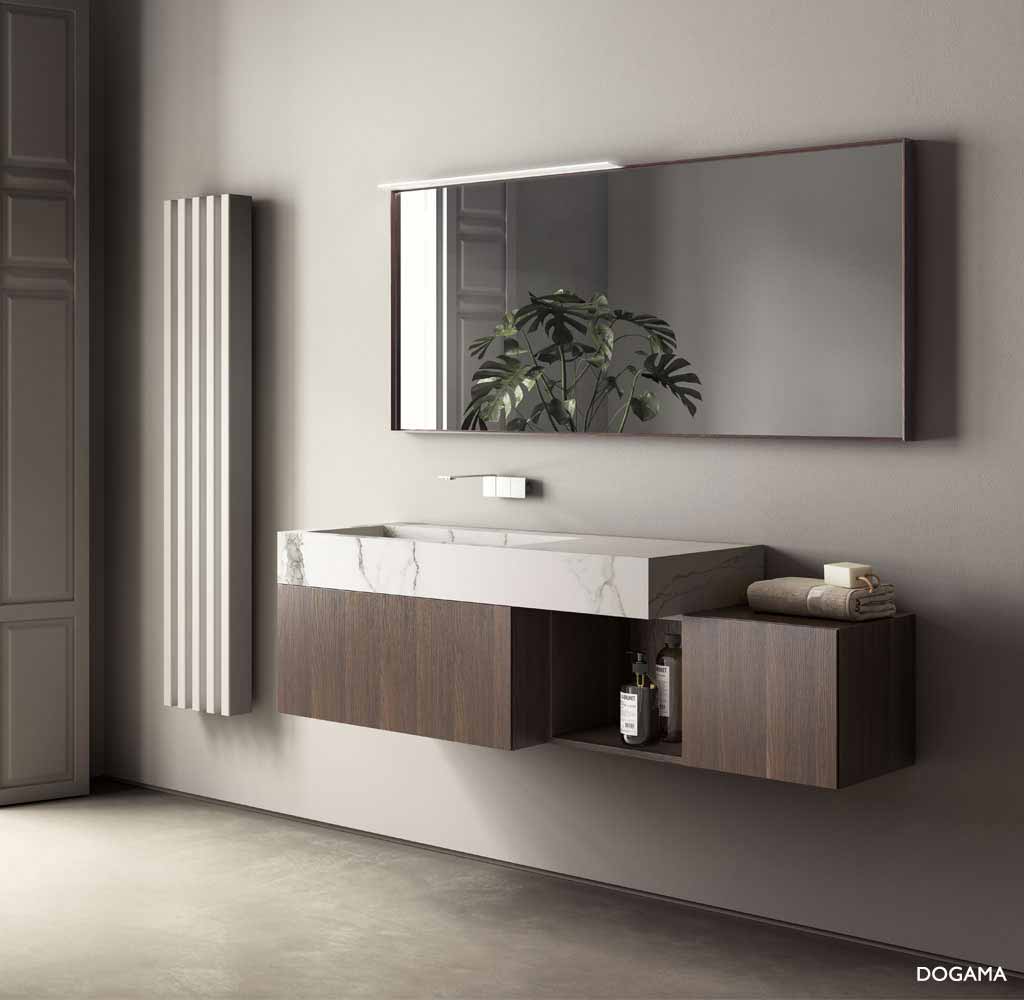 Cubik
Cubik epitomises modern versatility, offering minimalistic design and natural finishes that fit seamlessly into different lifestyles. The 45-degree groove opening on drawers and doors is both functional yet stylishly simplistic, whilst the broad array of customisation options ensures comfort - from cabinet modularity through to glass panelling and a range of finishes. Materials include natural 'legno fossile' and ancient wood, harvested over 2,000 years ago, Rovere Antico and Rovere Cadore, as well as innovative materials such as Ecomalta and highly resistant HPL laminates.
Form
Form is the purest expression of aesthetics, functionality and modernity for contemporary living. Tasteful combinations and a wide choice of finishes transform the Form range into a versatile solution that successfully blends beauty with practicality. The collection features key elements such as the 'J' handle and 'T' framed doors, a floor-standing cabinet with feet, porcelain tile finishes, and raised edge profiles on Mineralsolid tops.
Cubik & Form