Practical Considerations:
When choosing tiles for your bathroom, be sympathetic to the era of the property. For example, when considering the interior of a Victorian property or a country cottage, its not likely you'd choose large cement or industrial tiles.
Don't shy away from larger tiles, as with less grout lines they have the ability to create a seamless look.
If you wish to use different sized tiles within the same room, try to use modular sizes so the grout lines can join.
The grout plays a larger aesthetic role than you'd realise, so make sure you choose the colour of the grout carefully. It can influence whether the eye is drawn to the beauty of individual tiles, or to the overall pattern and sequencing across the surface.
Decide whether you'd like vertical or horizontal tiles. Vertical tiles on the wall will give the sense of height, where horizontally laid tiles will stretch the room, so make sure you consider what influence you'd like your tiles to have on the room.
If you would like a more classic look, polished tiles are perfect. They also reflect light, giving the impression of more space. Opt for matte finishes for a more contemporary look.
If you are tiling a small room, for example a cloakroom bathroom, using warm colours, or even patterns, will create a dramatic, yet intimate atmosphere.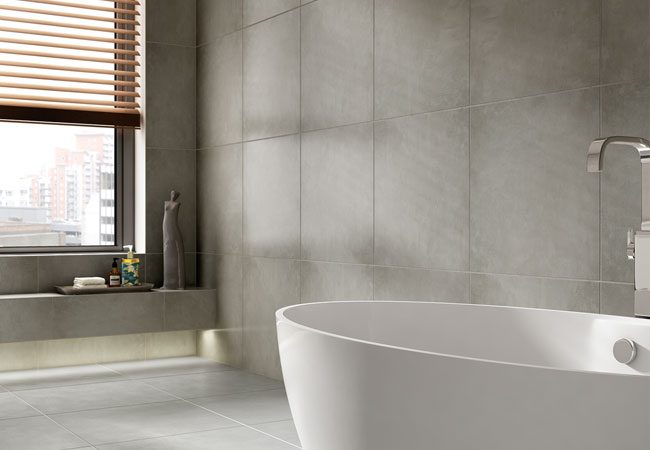 Bastille tiles
Almost all of our exclusive tiles are made from porcelain, a material that cannot be harmed by even the strongest cleaner, making them a perfect option for bathrooms. There are a variety of textures and colours available in our collections.
Ceramic is also a popular choice of bathroom tiles, create through the process of heating and cooling natural clay. Again, these tiles come in a variety of sizes and colours.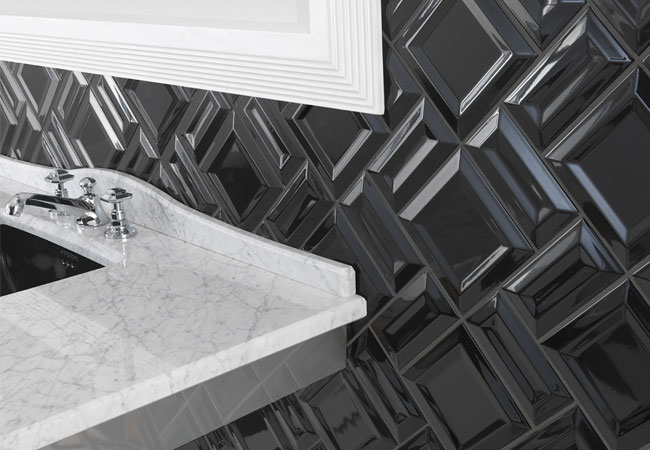 Eltham tiles
View our tile brochure to see the full C.P. Hart collection.