Maison & Objet 2017 Design Trends
26/01/2017
Twice a year, interiors designers, architects and other design professionals flock to Paris to discover the latest design trends at Maison & Objet. C.P. Hart joined the crowds, cameras poised, to run our professional eye over the high-end furniture, decorative accessories and lighting showcased by over 3,000 exhibitors.

Our showroom design team identified a single display that, in our view, encompasses the trends that will make an impact in interior design, and especially in bathrooms, during 2017: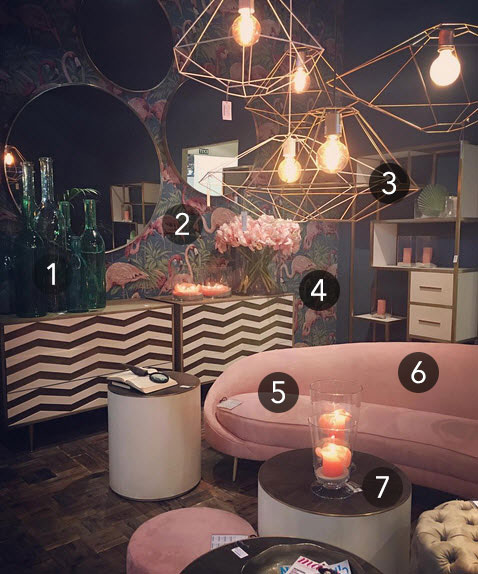 1. Green & Blue
Pantone's Colour of the Year, 'Greenery' represents a desire to reconnect with nature. This lush hue joins the already established forest green in designers' palettes for 2017, as botanical tones reign supreme. Blue accents will be the preferred alternative to black this year.
2. Statement wallpaper
Wallpaper has undergone a huge revival, and in 2017 Art Deco designs, geometric patterns, and animal prints will all be popular. No longer should statement wallpaper be restricted to a feature wall.
3. 'Wire' frames
The urban, industrial trend has given us shelving units and bathroom vanities with strong metal frames that create a graphic effect. Light fixtures have been given the same treatment, but to a more delicate degree with stylish geometric caging.
4. Tropical jungle
Jungle themes and birds of paradise will have their day in the sun, with designers such as House of Hackney and Osborne & Little giving prominence to this tropical trend. Expect to see a more classical, moodier approach than in recent years.
5. Blush pink
This feminine shade, especially of the dusty variety, will feature heavily in interiors this year. Combined with plush textiles like velvet, it sets a sophisticated and luxurious mood. Not just confined to bedrooms and living rooms, this dainty hue will also flourish in the bathroom.
6. Tactile materials
Away from the digital world of incessant phone-checking and hours spent in front of a computer screen, we're increasingly craving traditional comfort at home. A sanctuary where we can recharge and refocus. This comes in the form of velvet sofas, faux fur cushions, and luxuriously soft fabrics punctuated with pleats and folds.
7. Warm metallic details
Warm metallic detailing adds instant edge to a room. Gold and brass will continue to dominate when it comes to decorative accessories and accents, but the high-shine finish is making way for a burnished, industrial aesthetic.
DESIGN TRENDS AT C.P. HART WATERLOO
Here's a look at how we've already incorporated these design trends into our flagship showroom at Waterloo: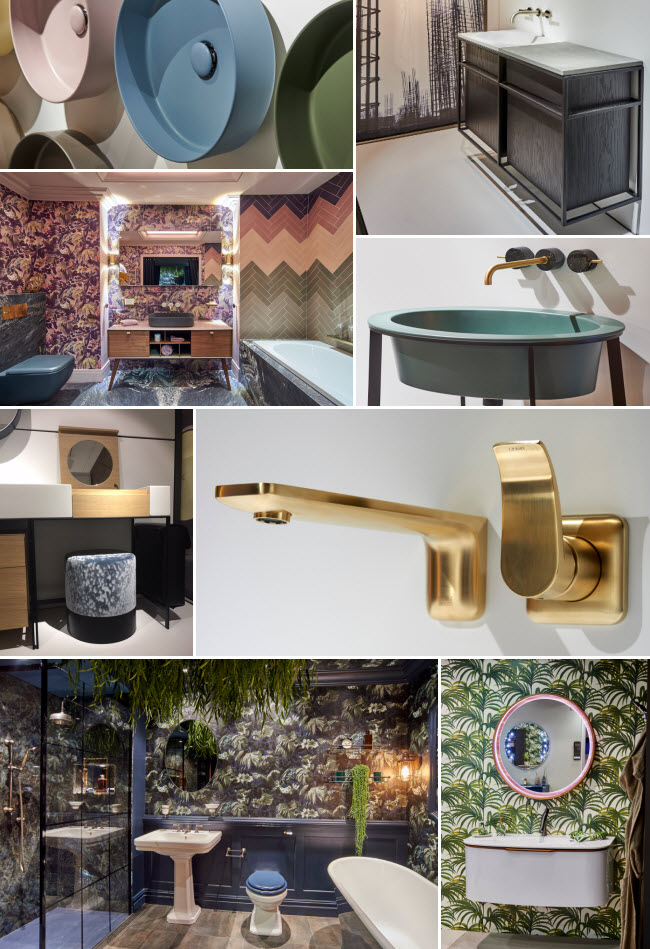 Clockwise from top left:
Shui by Cielo; Frame by Ex.t; Arcadia by Cielo; FIL by Dornbracht; Palmeral wallpaper by House of Hackney; Limerance in ink wallpaper designed exclusively for C.P. Hart by House of Hackney; Narciso by Cielo; Limerance in quartz pink wallpaper designed exclusively for C.P. Hart by House of Hackney