Design Icon - Dornbracht MEM
27/01/2016
'Reduce everything to the essentials, but don't eliminate the poetry' is the mantra of German manufacturers, Dornbracht. Their MEM range, designed by brothers Christian and Michael Sieger, epitomises this approach. The combination of sleek curves and flat edges gives the design an expressive force.
Now 12 years old, but as strikingly contemporary as ever, Dornbracht has extended the range and introduced new finishes. Our favourite is Cyprum, a high-gloss finish produced using copper and 18-carat gold (shown below).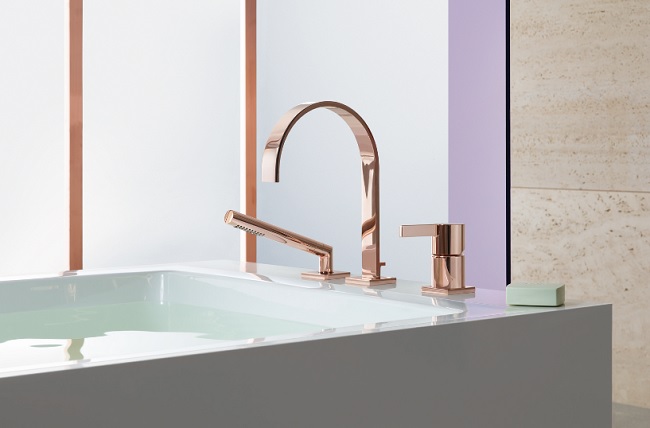 You can currently save 20% on Dornbracht MEM in our Winter Sale.