C.P. Hart Rowan Curved Double Vanity Unit Top 2010x530x20mm with Two Evana Oval Underbowls
Please note:
this is a made to order item and therefore non-refundable.
Need It Sooner?
This product isn't currently available from stock, but many similar bathroom vanity units are.
View Selection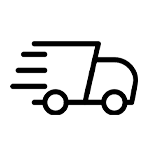 Contactless delivery
All orders are checked manually for compatibility
Product Overview
Product Specifications
Product Downloads
Download File

Care instructions
The best way to clean a natural stone surface is to wash down the surface with warm soapy water and buff up with a dry cloth or paper towel. Do not use any chemical cleaners or abrasives to clean your stone worktops.
Manufacturer's Description