C.P. Hart Hawthorn Solid Surface Top 1470x460x25mm
Please note:
this is a made to order item and therefore non-refundable.
Need It Sooner?
This product isn't currently available from stock, but many similar bathroom vanity units are.
View Selection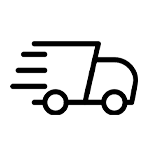 Contactless delivery
All orders are checked manually for compatibility
Product Overview
Product Specifications
Product Downloads
Download File

Care instructions
Solid Surface does not require any specialist cleaning regimes, most dirt and light residue will easily wipe off with a damp cloth and soapy water. The worksurface should then be rinsed with clean water and wiped dry. Persistent marks can be removed by using a mild abrasive cleaner, but harsh scouring powders should be avoided.
Manufacturer's Description