Brand of the Month: Artelinea
09/03/2017
Overview
Artelinea is an Italian brand, well respected for their luxurious furniture and high-quality materials. At C.P. Hart we're proud to have such a well-established relationship with Artelinea, and we offer a wide range of their bathroom furniture in our product portfolio.
We've picked out three exceptional Artelinea ranges for this month's Range of the Month: Dama, Monolite and Domino44. For more information on these ranges or the supplier, you can visit one of our 14 showrooms or call us on 03458 731 121.
Dama
The Dama collection is the latest addition to Artelinea's portfolio, and the first to use their new innovation in glass, which they've named Dualite. This consists of 8mm laminated glass made from two sheets with different finishes, typically silk and gloss. This creates a look that's yet to be achieved by any other bathroom company.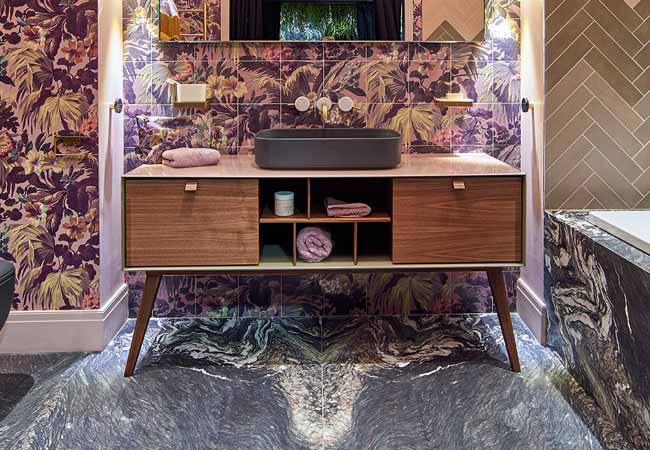 Monolite 2.0
Monolite 2.0 is a masterpiece of Italian design and features Artelinea's signature glasswork. The collection is available in a variety of styles and shapes, meaning your furniture will be unique to you. Monolite 2.0 is available in 47 tasteful shades.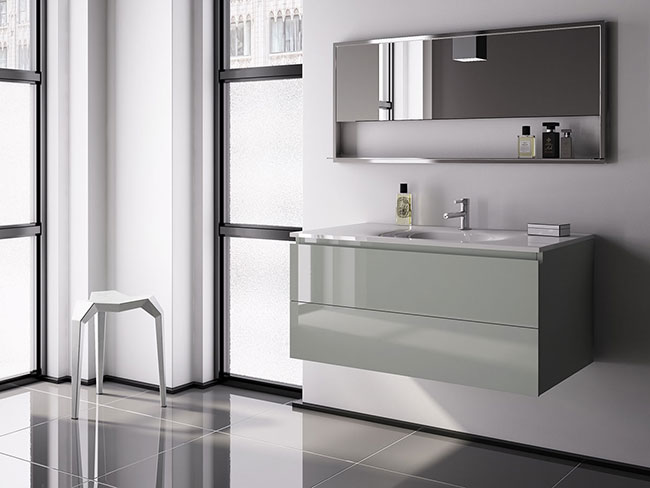 Domino44
As with the majority of Artelinea's collections, Domino44 is a completely bespoke range, so it can specified to suit your exact needs. It's characterised by its sleek simplicity and clean lines, along with its adaptability to any style of bathroom.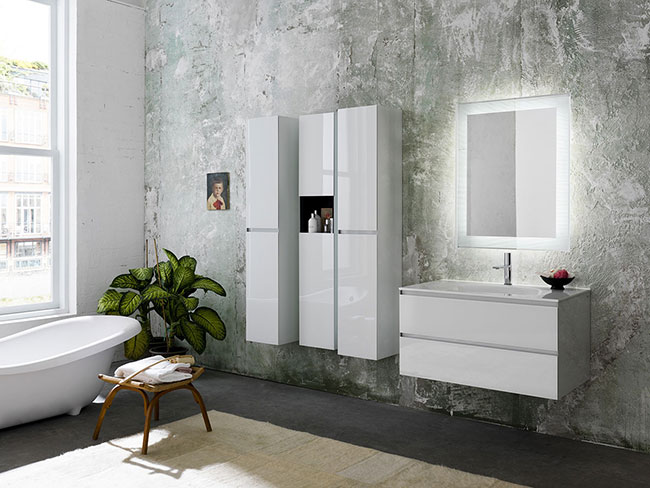 2 minutes with our showroom designer, Rebecca Hitchman.
1. What sets Artelinea apart as a luxury bathroom brand?
One of the most noticeable things about Artelinea products is the quality of the workmanship, the materials used, and their on-trend designs and colours.
2. Which of Artelinea's ranges do you most like, and why?
My personal favourite is the Monolite range. Due to its versatile nature, it can work in both classic and contemporary settings by using either undercounter basins or sit-on bowls. Also, the Incanto range is a fantastic new edition to their portfolio and offers customers something very special for their bathroom.
3. What can we expect from Artelinea in 2017? Are they incorporating any of this year's interior trends in their designs?
The Dama range was launched at C.P. Hart in 2016, but has since undergone some redevelopments and improvements. The range now works with many basin formats, including their Regolo basin, which has been hugely popular.
4. Can you suggest any Artelinea and C.P. Hart product pairings that work particularly well?
We are excited to team up our exclusive FIL brassware with Artelinea's ranges. FIL is a refined brassware collection designed exclusively for C.P. Hart by Sieger Design and manufactured by Dornbracht. It would complement the simplicity of Monolite or new-and-improved Dama perfectly.