Our NEW Collections Reinvent Retro
Our new Venti20 brassware and Nostalgia furniture collections contemporise classical silhouettes, reimagining the spirit of retro design with colour, warmth, and elegance. Both Venti20 and Nostalgia are precision made in Italy to exceptional standards.
Classic Reinvention
Venti20 and Nostalgia: a fresh take on period design.
Venti20
Venti20 is the new unique tap and shower collection from leading Italian brassware manufacturer, Gessi. Gessi creates all its product ranges in-house in Italy, where the factory boasts a low environmental impact whilst maintaining the highest product quality standards.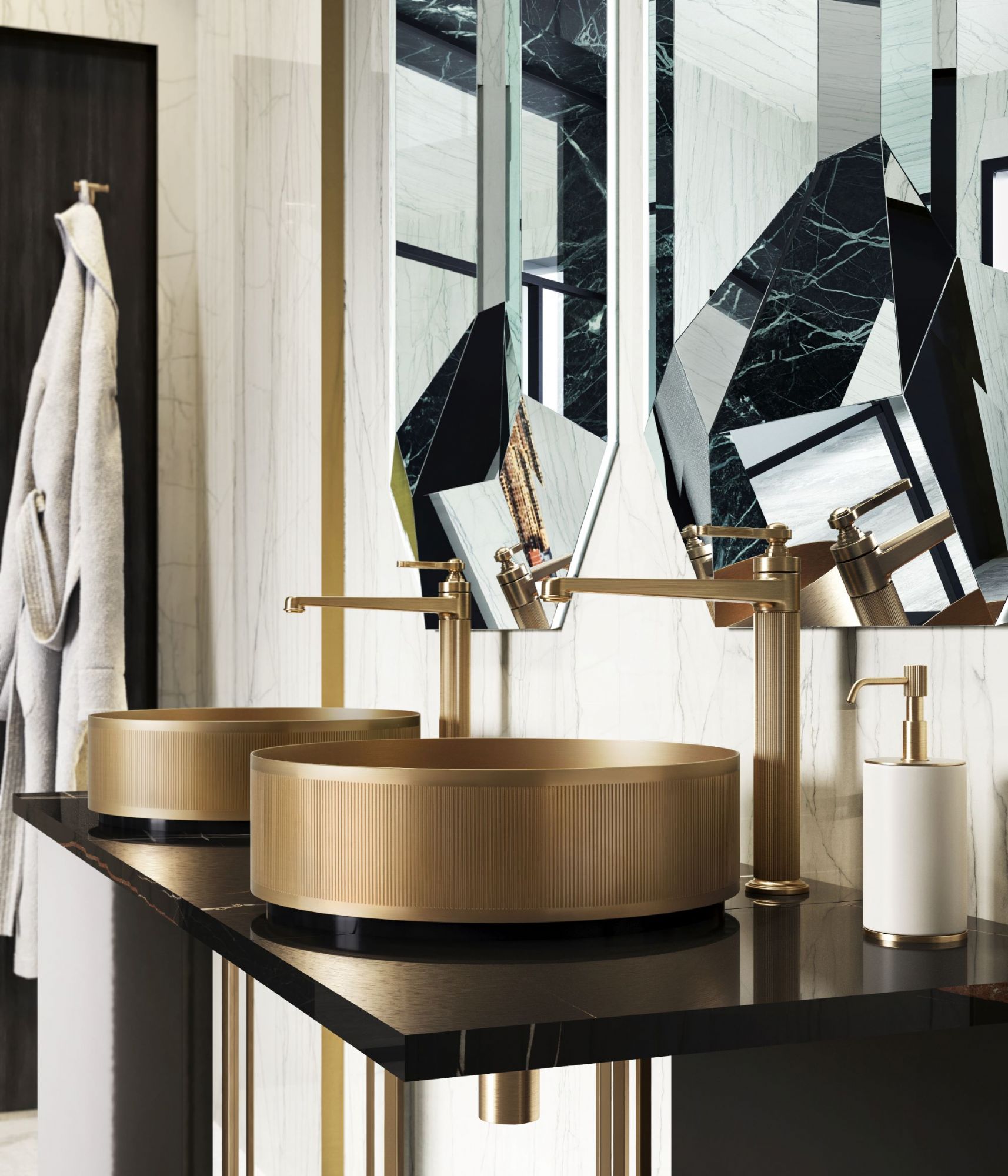 Venti20 Basin Mixer in Black Metal PVD Finish
Inspired by the spirit of the Roaring Twenties, Venti20 features elegant glamour and finely crafted detail. The collection, comprising basin mixers, bath spouts, bath shower mixers, and shower fittings, stands out for its meticulous workmanship. Designed by Spanish designer-artist Lázaro Rosa-Violán, Venti20 captures the energy and optimism of the classic 1920s Art Deco style, translating it for a contemporary audience.
"Venti20 was inspired by our responsibility to make the most personal environment more and more fascinating, created by the craftsmanship of our people who have made an art out of attention to detail."
Gian Luca Gessi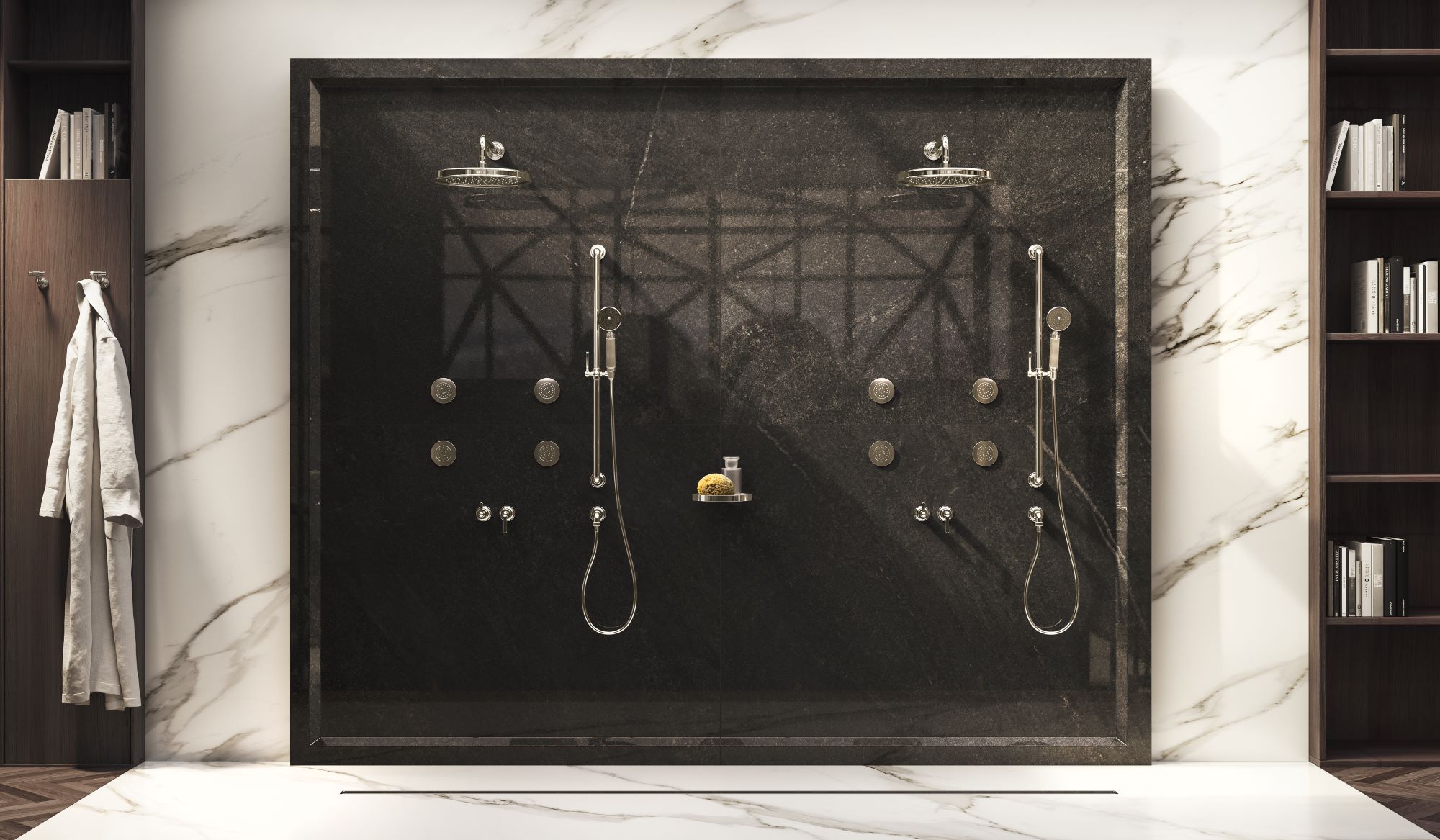 Venti20 Shower Fittings in the Nickel PVD Finish
Linear silhouettes and refined fluted details characterise each tap and shower fitting in the collection, available in a choice of 14 beautiful finishes, including chrome, brushed nickel, matt black, brushed copper, brushed brass, aged bronze, and antique brass.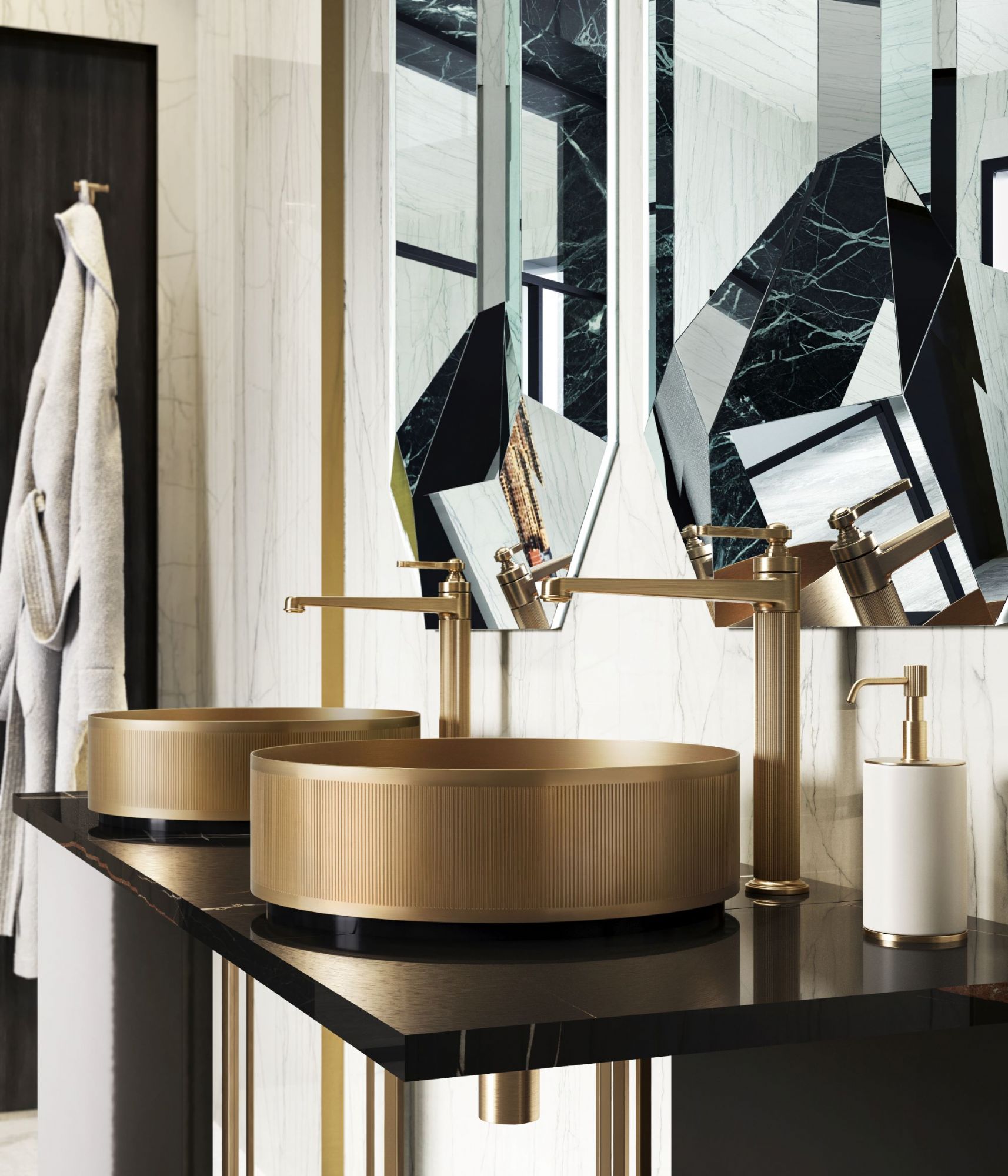 Venti20 Basin Mixers in the Warm Brushed Bronze PVD Finish
Lázaro Rosa-Violán's 'LRV Studio' is known for its work with top hotels and restaurants around the world, including Soho House and Mondrian Hotels. "For me, visiting Gessi was a surprise. It was like living that fantasy that every designer has of seeing that there is someone, a company, or a team of people, who manages to combine technology, craftsmanship, and art in a single object," he says.
Venti20 is currently displayed in our flagship Waterloo showroom.
"Each piece in the Venti20 collection has a jewel-like feel, while different styles, options, and finishes allow for personal expression and a sense of quiet luxury."
Yousef Mansuri, C.P. Hart Director of Design

Nostalgia
Nostalgia is a retro-inspired collection of baths, bathroom furniture, and mirrors, designed by studio Marcante-Testa for dynamic Italian brand Ex.t. Ex.t manufactures its products almost entirely in Tuscany, Italy, continually challenging the 'norm' of bathroom design.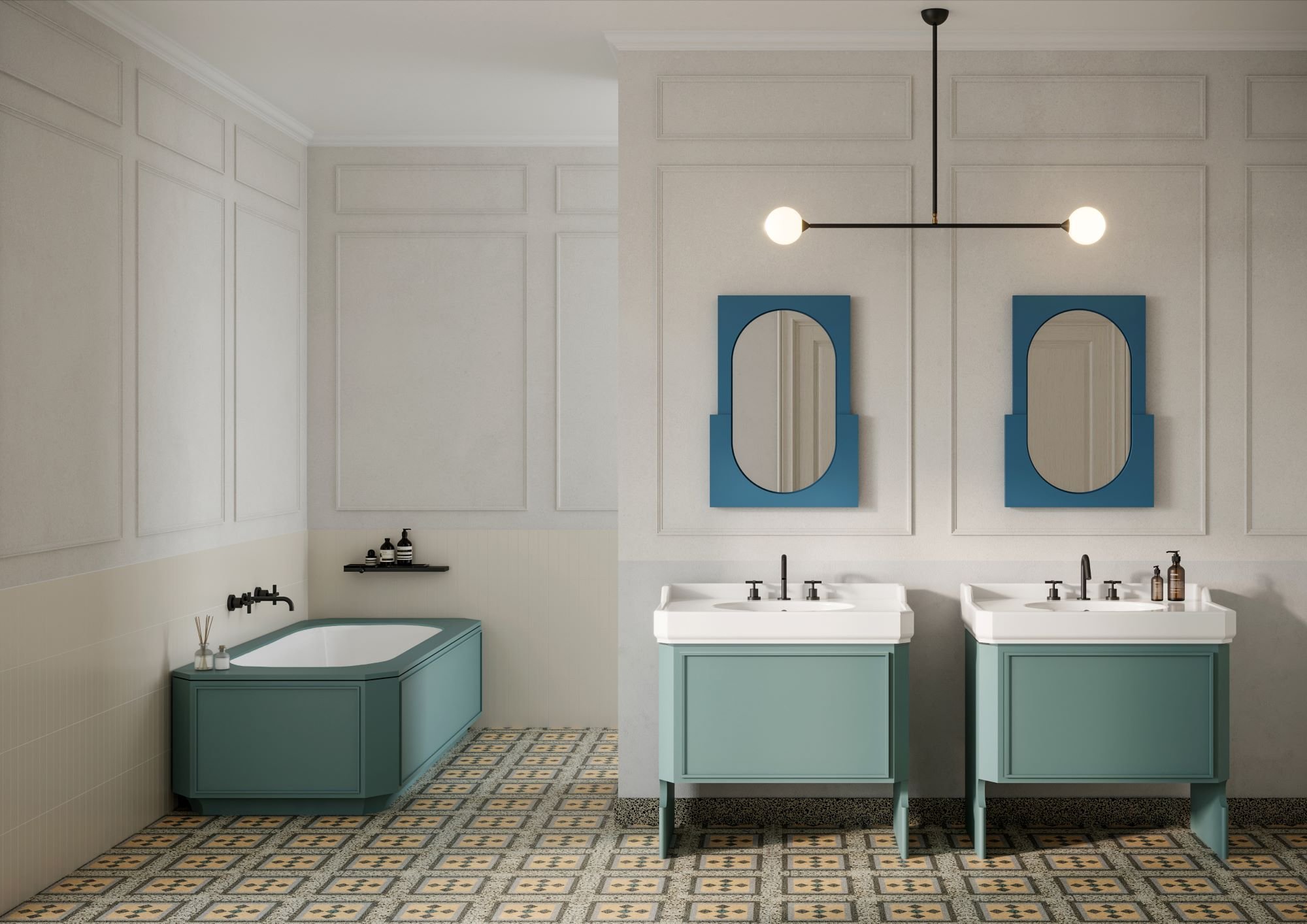 The Ex.t Nostalgia freestanding bath and bathroom vanity units.
Influenced by the geometric and stylised design of the Art Deco period, the Nostalgia collection is given a contemporary edge with the unexpected use of cool tones and subtle detail. Baths are complete with decorative panels, wall-mounted vanities have integrated shelves for displaying bathroom accessories, and classical mirrors are created with a stepped frame to add interest to the space.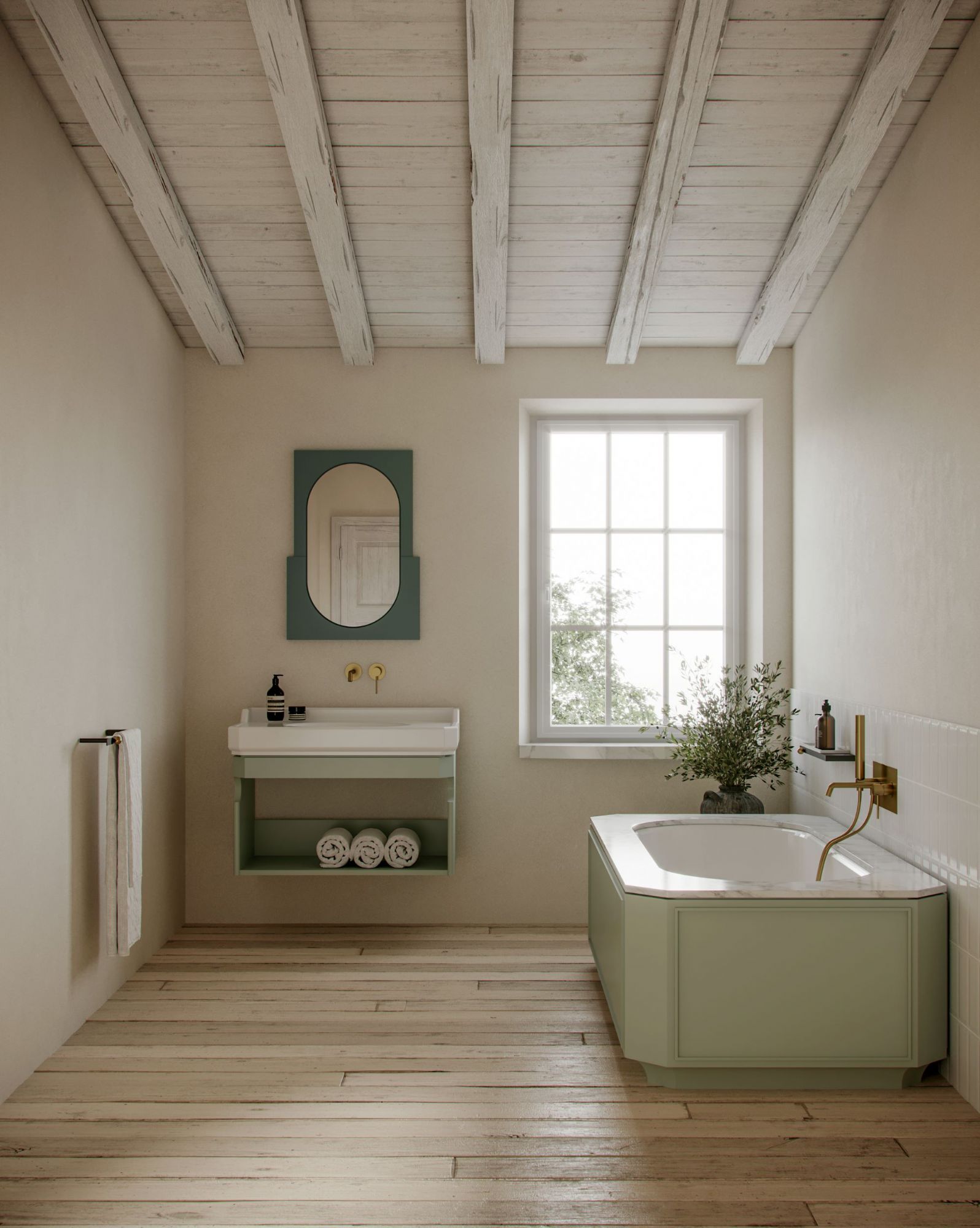 The Ex.t Nostalgia freestanding bath with solid white marble top.
There are initially six pieces in the collection, with all pieces available in a palette of five colours: Ice Grey, Blue Grey, Blue, Dark Green and Light Grey.
"Classic, or traditional, design is ever in demand, especially as the UK has so much period housing stock. Nostalgia, offering a contemporary twist on timeless Deco design, is sure to become a popular addition to our portfolio."
Yousef Mansuri, C.P. Hart Director of Design.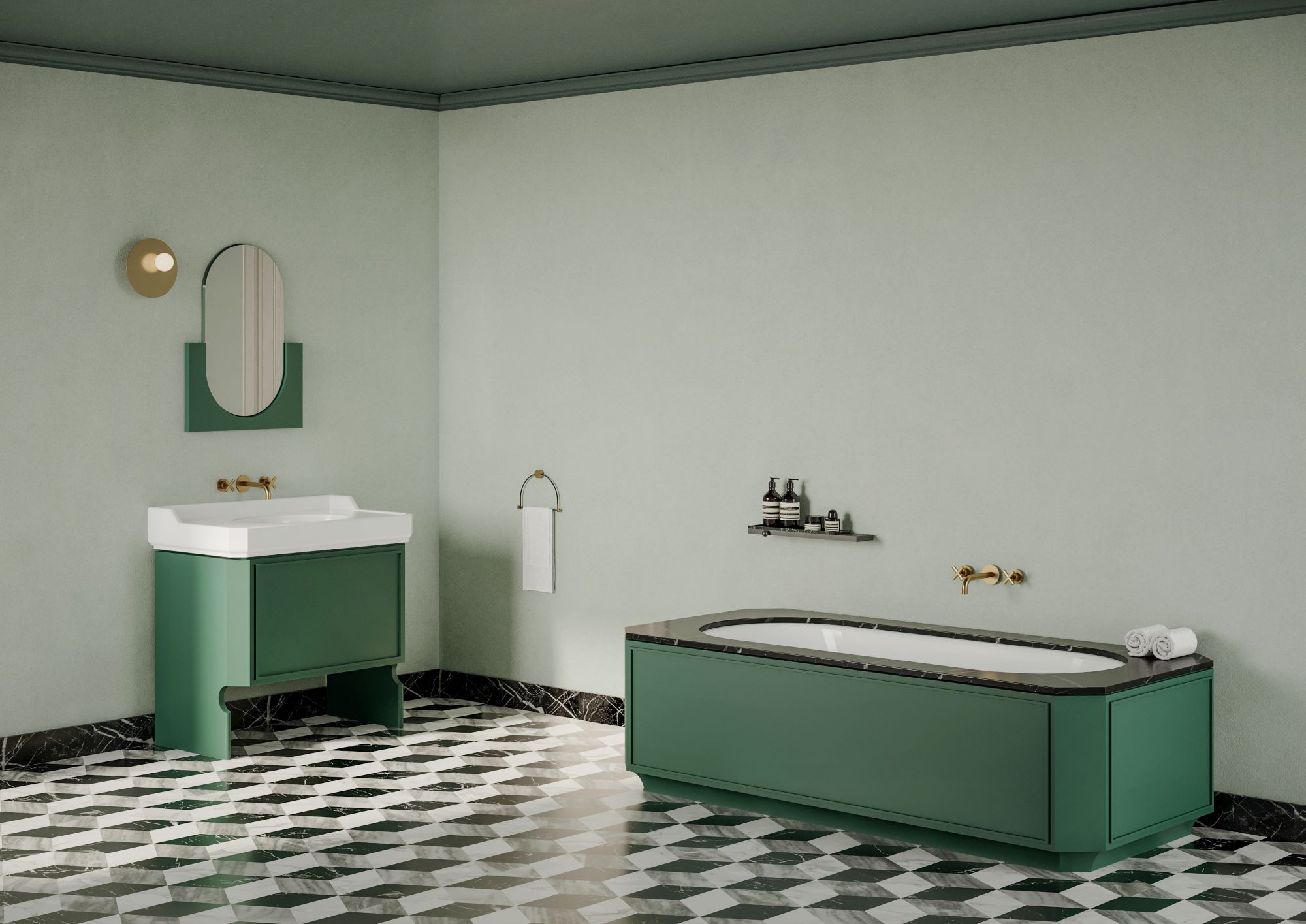 The Ex.t Nostalgia freestanding bath with black solid marble top.
Completing the Nostalgia collection is a statement enamelled steel bath that evokes a sense of Thirties-inspired glamour. The bath can be installed as a centrepiece, against the wall or in a corner. To add an element of personalisation, the bath is also available with the option of a black or white solid marble top.
Nostalgia is currently displayed in our flagship Waterloo showroom.