Our Dornbracht Design Studio is Now Open
We are thrilled to announce the opening of our new Dornbracht Design Studio, the UK's first-ever Dornbracht showroom space. Located at our Waterloo flagship showroom, we invite you to explore our beautiful display of Dornbracht's best-selling brassware ranges.
We are proud to present the new Dornbracht Design Studio, a space that showcases best-in-class bathroom products from one of the world's most renowned manufacturers. Located within the C.P. Hart flagship in Waterloo, the design studio is created to serve end consumers and trade professionals alike. Open to all, allow the space to act as your starting point when acquiring high quality and durable basin mixers, bath mixers, shower heads, shower sets, and more.
Click here to book an appointment at our Dornbracht Design Studio.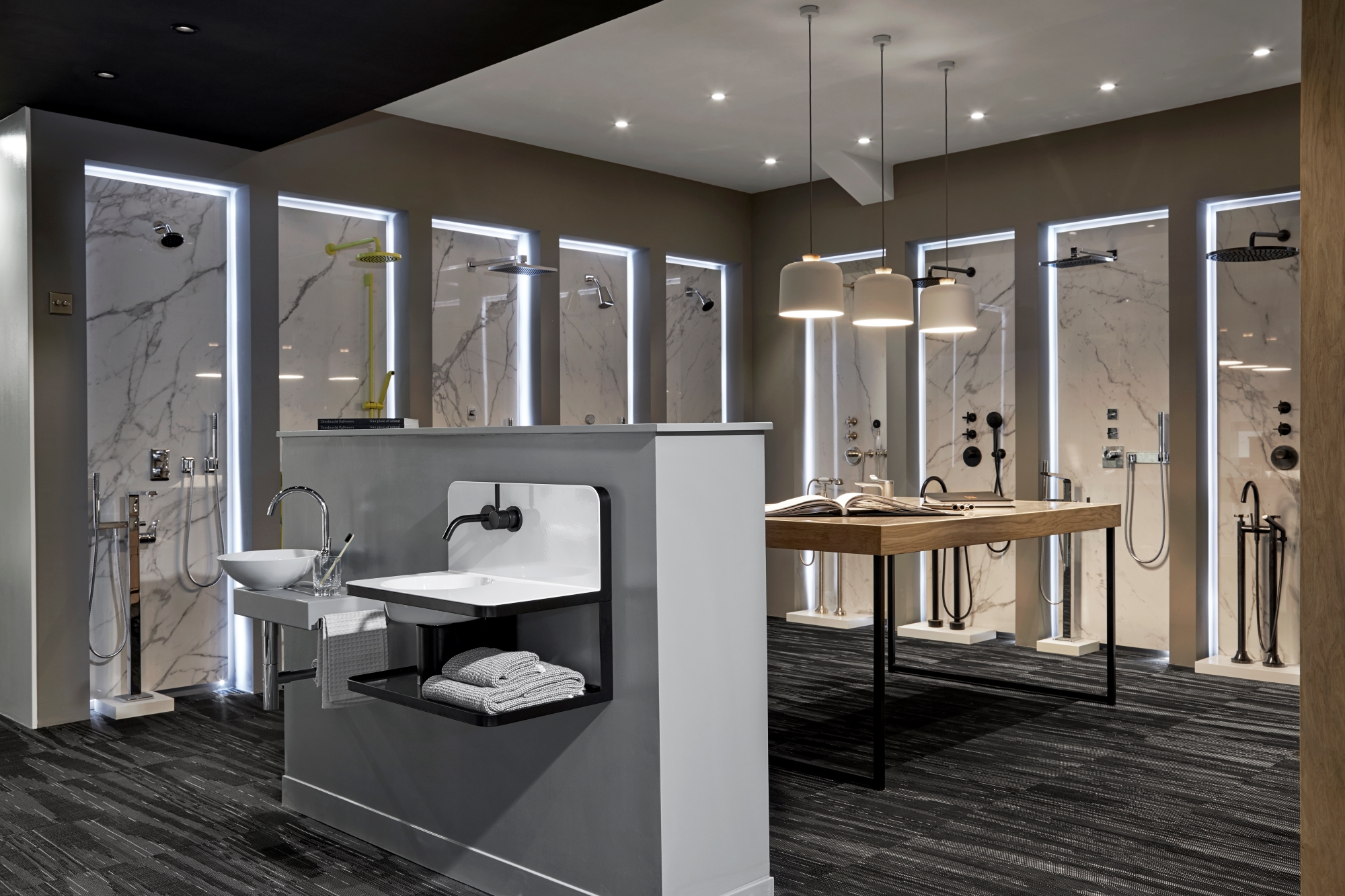 The Dornbracht Design Studio
The Dornbracht Design Studio presents an inspirational display of brassware for the basin, shower, and bath in varying finishes to suit classic and contemporary bathroom styles. The studio features a comprehensive selection of Dornbracht's most sought-after product ranges, including VAIA, the exclusive FIL series, and the new, premium CYO collection.
"We develop designs that are both ahead of their time and absolutely timeless. We are continuously finding new ways for water to flow. For us, water is the quintessence of life energy."
- Dornbracht
In addition to Dornbracht, Alape, the expert washbasin manufacturer, forms part of the design studio. Primarily manufactured from glazed steel, Alape's washbasins and washstands are the results of master craftsmanship. Glazed steel, a unique material, boasts properties that excel in the bathroom. Alape explains, "for us, glazed steel is the perfect material. As the core, a steel body provides the product with its shape. This enables the variety of forms and precision for which Alape stands today. The glass shell awards the material its characteristic properties; it makes the product durable and holds even the most delicate geometries reliably in shape."
Our Dornbracht Design Studio showcases Alape's Steel 19, Aqua, and Terra ranges, best paired with the studio's vast selection of basin taps. Our design team are available for product specification, should you require further guidance.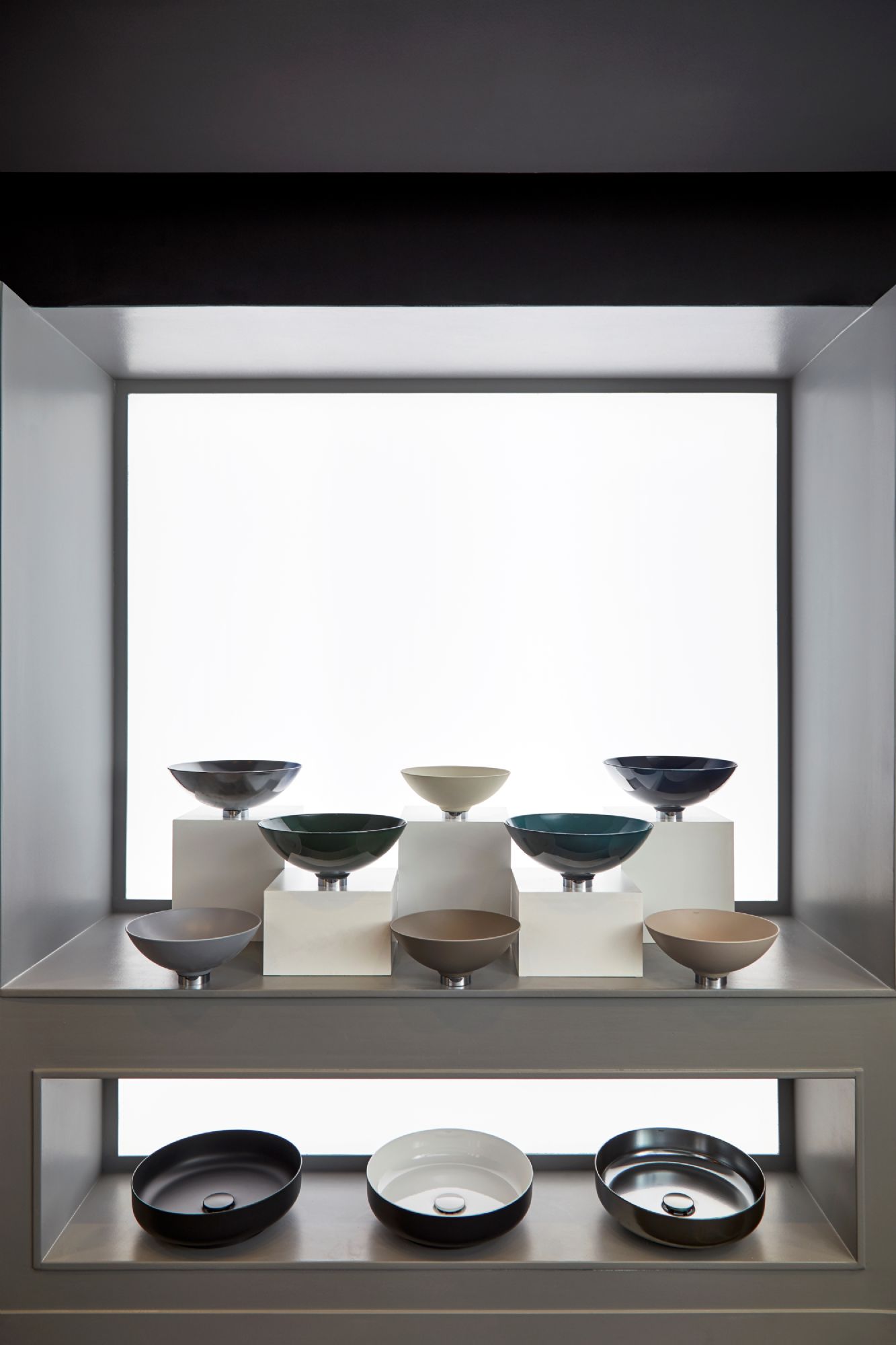 "A brand-new dedicated studio space for the Dornbracht and Alape brand is now open, where architects, designers, and retail customers alike can browse and specify. With ten shower set-ups, a multitude of tap samples, a large variety of steel basins, a mini brochure and sample library, as well as a large studio table to discuss and spread out samples/plans, this new addition to the C.P. Hart flagship showroom is an incredibly useful tool for all."
- Yousef Mansuri, Director of Design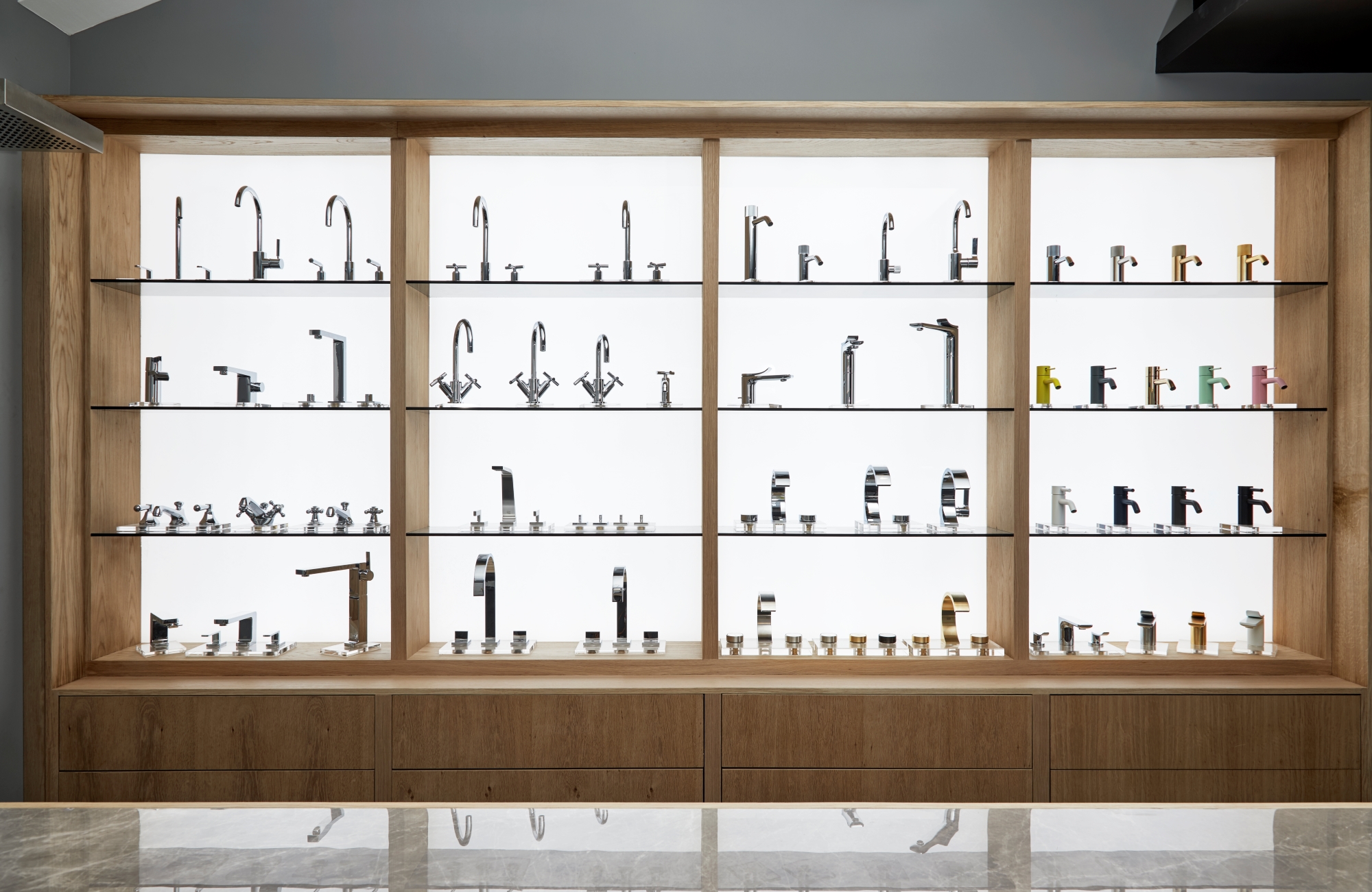 We invite customers and industry professionals to visit the Dornbracht Design Studio to select products, finalise specifications and create complete solutions for the bathroom in one location – the true quality and finish of the products can only be fully appreciated by personal inspection.
CYO, By Dornbracht
The Dornbracht Design Studio showcases the all-new CYO collection by Dornbracht, created for the washbasin, bath, and shower. CYO represents the pinnacle of brassware luxury by pushing bathroom craftsmanship to exciting and exacting limits. The collection draws inspiration from Dornbracht's 1969 archive, reinterpreting the sculptural C-shaped design that is both familiar and forward-looking. Dornbracht has designed an incredibly modern handle concept to control the water: a simple circular dial with rotating outer rings that feature a precision click-stop function.
Like many of Dornbracht's ranges, CYO, designed by Sieger Design, offers unique options for individualisation. The handle inserts can be interchanged and easily replaced, creating endless opportunities for a visual refresh in your bathroom. The CYO range, available in Chrome, Platinum Matt, Brushed Durabrass, and a range of natural stone finishes, can be purchased from C.P. Hart's online store and showrooms.
For further information, please download the Dornbracht CYO brochure from our dedicated brochure page.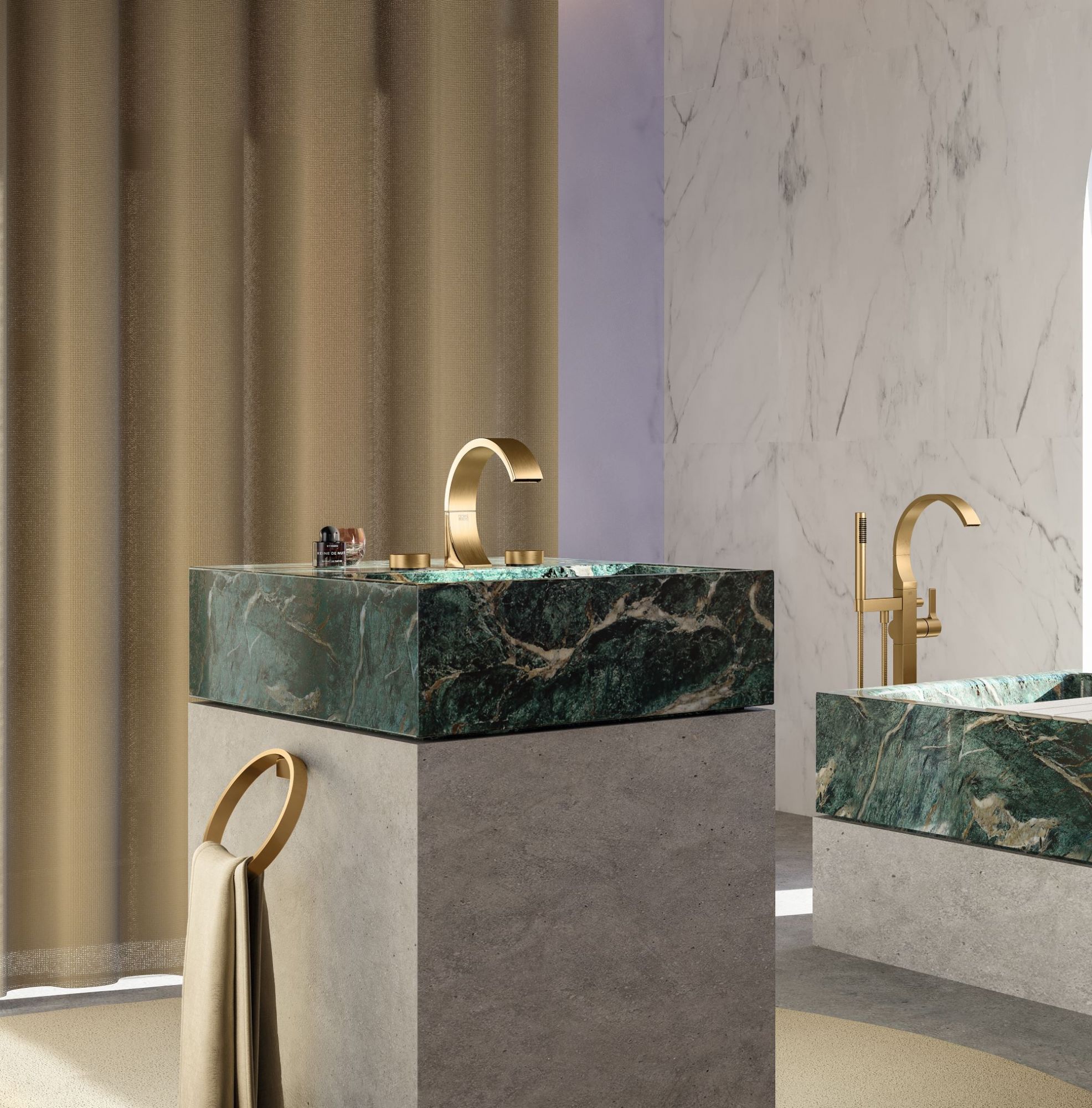 Shop the Dornbracht CYO 3-Piece Basin Mixer featured above.
Dornbracht FIL, Exclusive to C.P. Hart
FIL is a collection designed for Dornbracht by Sieger Design that fuses art and manufacturing precision to enhance the basin, bath, and shower experience. The range's simple form minimises complexity in the bathroom, providing a sophisticated performance with every use.
Available in Chrome, Matt Chrome, Brushed Durabrass, and Matt Black, shop FIL, exclusive to C.P. Hart, online, in our showrooms or at our Dornbracht Design Studio.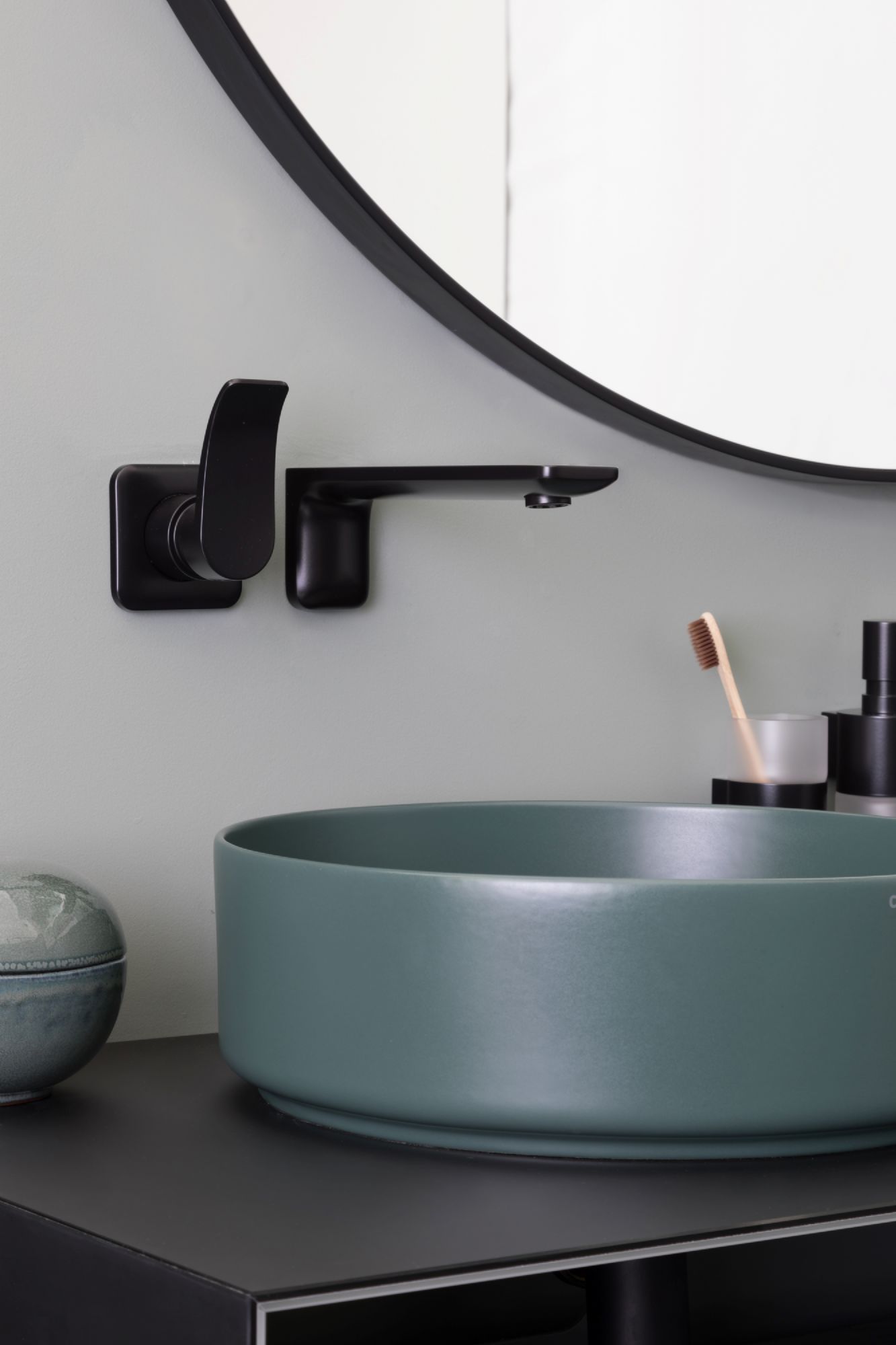 Shop the Cielo Shui Handbasin and Dornbracht FIL Wall-Mounted Basin Mixer featured above.
Dornbracht VAIA
VAIA by Dornbracht is a premium brassware collection that features sleek curves for a modern and sophisticated feel. Combining a classic fitting with a contemporary form, VAIA presents well-balanced brassware that suits all bathroom styles, expertly designed for the washbasin, shower, bath, and bidet.
For the washbasin, VAIA showcases single-lever and two handle mixers as well as Touchfree designs that offer optimal hygiene for high-tech bathrooms. Shower controls are elegantly simplified, and the shower pipes feature a rain shower spray for a spa-like showering experience. At the bathtub, freestanding, deck-mounted, and wall-mounted taps are equipped with hand showers for versatility.
VAIA is available with either cross handles or levers in various finishes, including Polished Chrome, Platinum Matt, Dark Platinum Matt, and Brushed Durabrass. Please do visit the Dornbracht Design Studio to view the collection in full.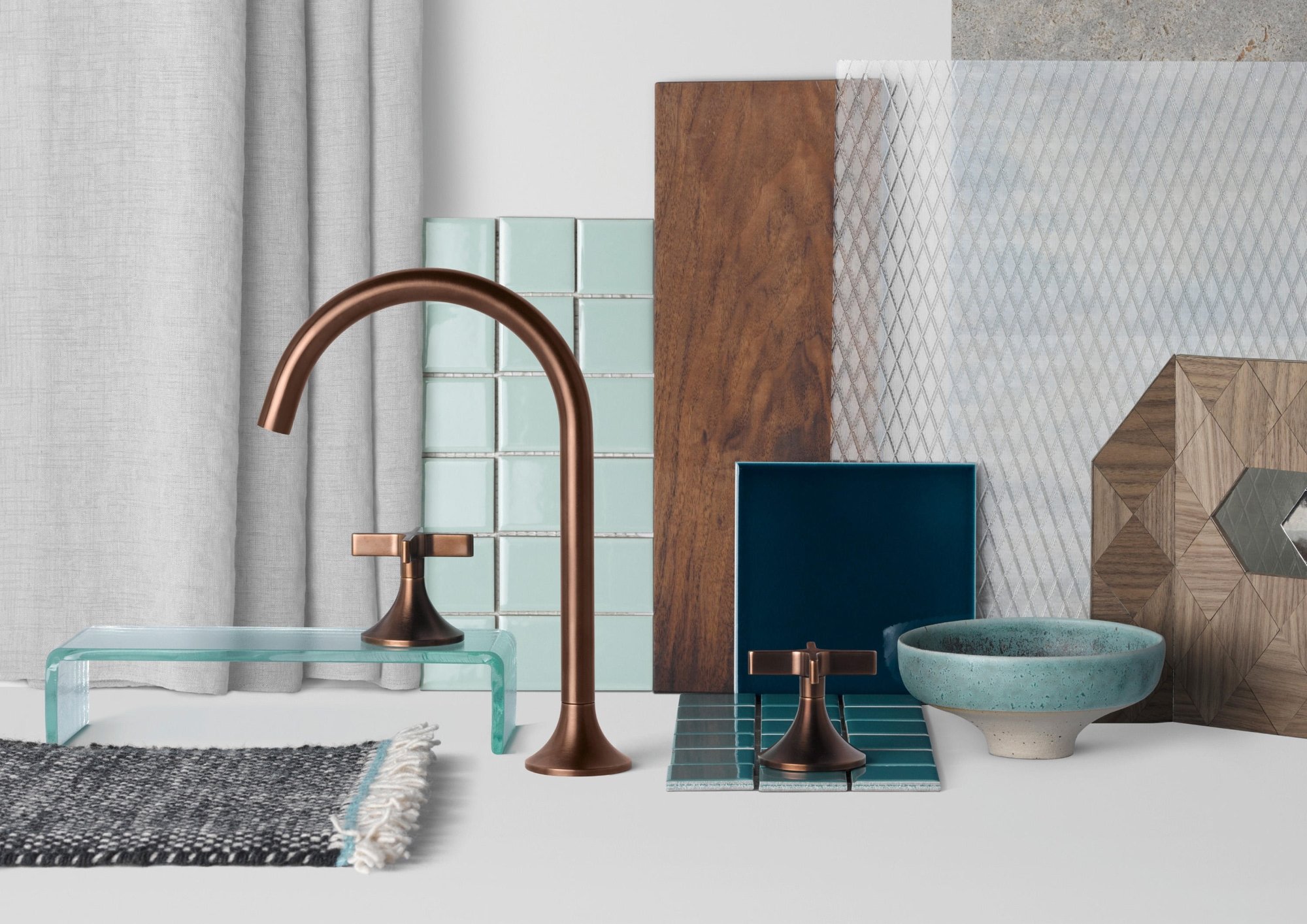 Shop the Dornbracht VAIA Basin Mixer featured above.
Please do visit our Waterloo flagship showroom to explore the Dornbracht Design Studio.