Impact of Coronavirus on Home Improvement
At a time when the world has come to a standstill, and the planet seems to be recovering from less pollution and human interference, consumers are increasingly turning towards ethically sourced products and home wellness.
At C.P. Hart we are using this time to consider what improvements we can make to our already eco-friendly portfolio of bathroom products. Sustainability and responsible consumption is more important than ever and products that can offer this will continue to see a surge in popularity.
Clients are looking towards hygienic options, such as the TOTO Washlet that has self-opening seats and technology that cleans the bowl before and after each use. Taps that turn on and off automatically will also hugely reduce the transmission of bacteria, as will ceramicware with hygienic glazes that promote easy cleaning. More en-suites will be created, as private spaces to clean and bathe will be prominent in people's minds while incorporating easy clean surfaces with less clutter too.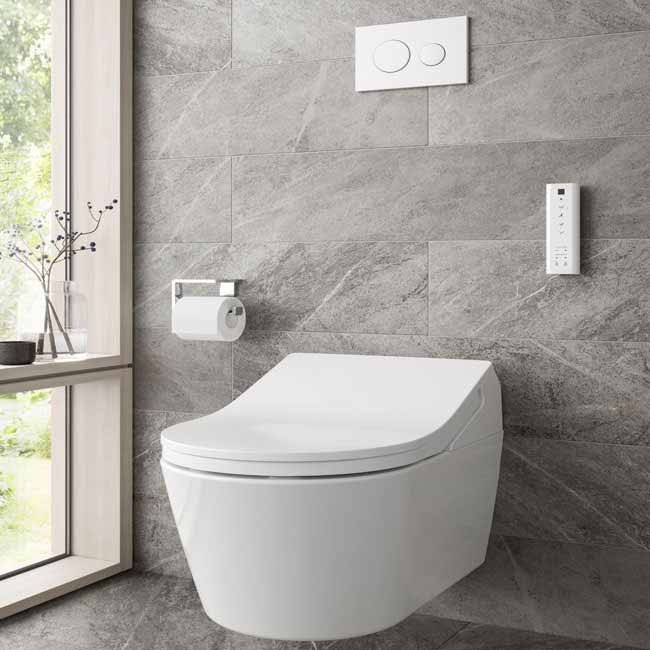 Toto RX Washlet
Our homes have never been as much of a sanctuary as they are now, and right at the centre of that is the bathroom – our zone for wellbeing, relaxation and hygiene. Isolation has forced us to live at a slower pace of life and has the benefit of making people realise what is important. Spending substantially more time in our homes, we are being forced to create sanctuaries, looking around us and seeing what can be improved, what we can change and what we would prefer to have around us.
We will find ourselves wanting to elevate our homes after this experience is all over, to enhance our own sanctuary, and never more will the saying 'Buy once, buy well' be more appropriate. Home spa products could become more popular too, as people may prefer to stay in their own safe spaces. Adding elements such as larger or multi-function shower heads, body jets or upgrading a shower enclosure to a steam. With additional time to research and buy online, consumers are becoming increasingly savvy, buying higher quality products that will offer longevity and value for money in the long run.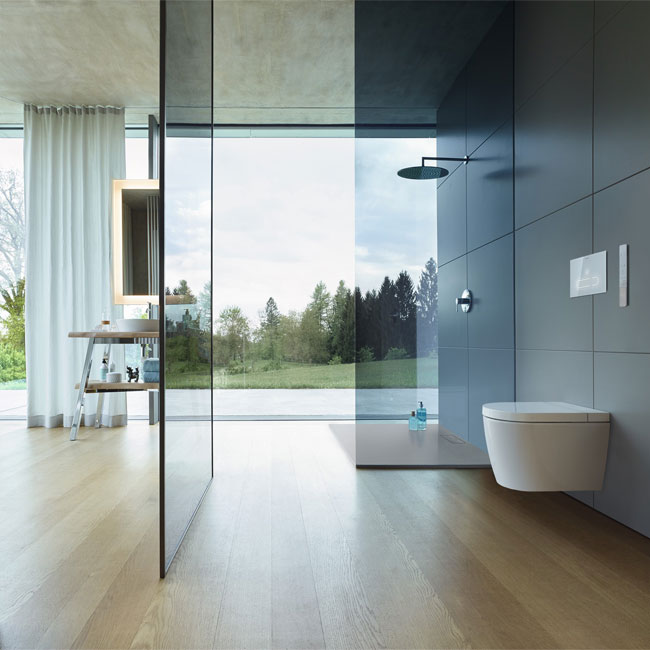 Duravit HygieneGlaze is available on all toilets and urinals - seen here on the SensoWash Starck F
This time of reflection has definitely caused people to pause and look at the bigger picture. Never in living history have we had a situation where our personal independence has been so reduced and altered the way we live, work and socialise. Just as our design ethos changes after recessions and periods of austerity, so will it now. We believe consumers will move back to 'Honest Design' - choosing stripped back, natural pieces with organic shapes and materials.