Designer Room Set Collaboration: Taylor Howes
We are pleased to share our designer room set in collaboration with luxury interior design studio Taylor Howes Designs. Taylor Howes's room set is one of four stunning bathroom displays, each designed by a different leading designer, exploring their interpretation of wellness with a powerful emphasis on escapism.
Karen Howes is an award-winning CEO and founder of luxury interior design studio Taylor Howes Designs. Under Karen's stewardship, the studio has developed to become one of the UK's largest, independently owned design houses.
Taylor Howes believes that a bathroom is a tranquil space where its owner can reconnect and unwind. Their room set echoes Japanese influences, including architecture and meditation.
Click here to visit the Taylor Howes room set, displayed at our Waterloo flagship showroom.
Shop the Spillo Floor Standing Single Lever Basin Mixer featured above.
The Taylor Howes room set is holistic in design and crafted using the finest materials. The freestanding basin and bath taps are from our exclusive Spillo range in a brushed black chrome finish, and the shower system is from the innovative SWITCH collection, designed to offer another dimension of bathroom well-being.
The striking freestanding basin from Italy, aptly named Tosca, is finished in a rich Brunito Terracotta, perfectly complemented by the Yoku S Shelf 45 Sauna in heat-treated Aspen.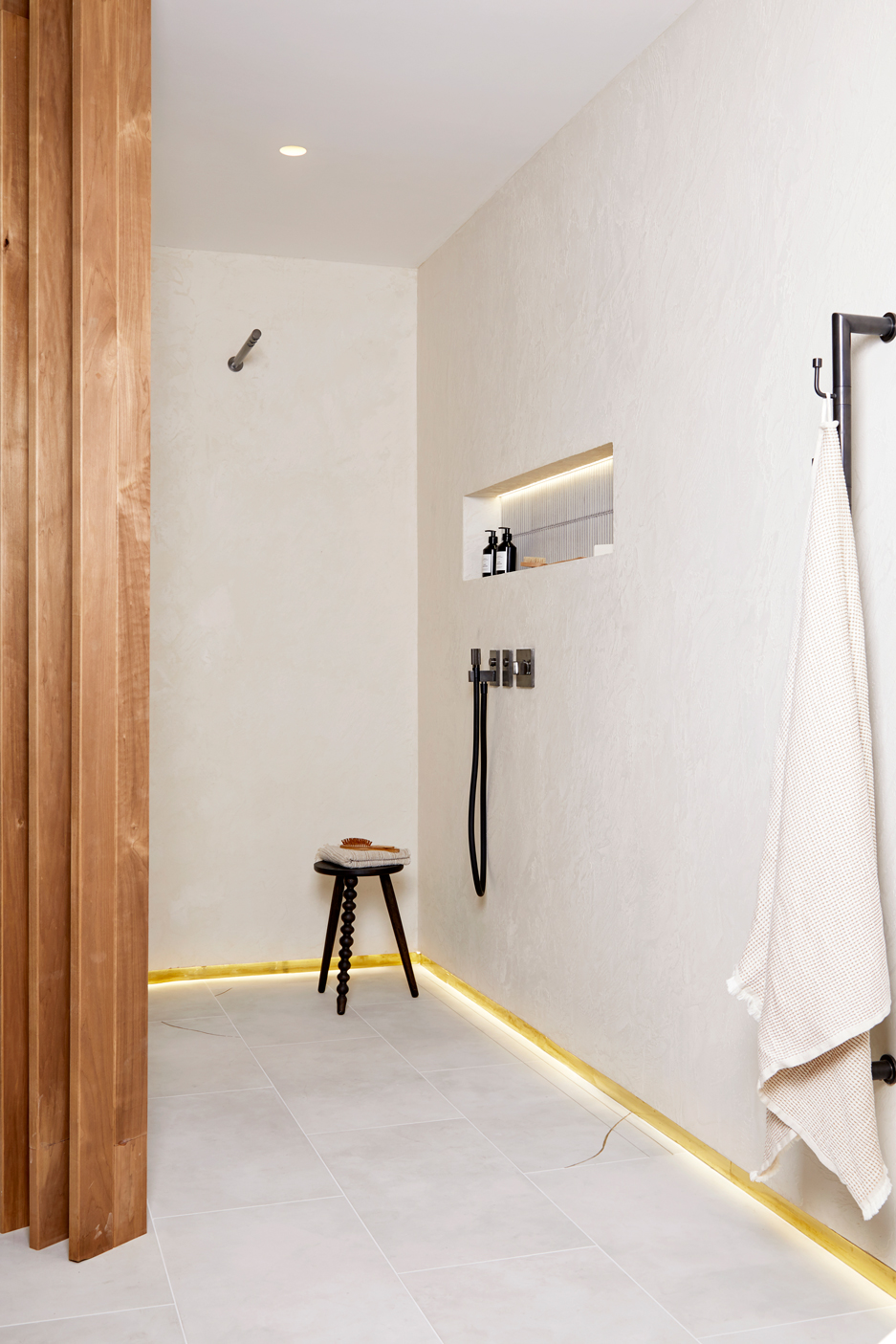 Shop the SWITCH shower system featured above.
"Inherently progressive in nature, we relish the opportunity to bring something new and innovative to the market through our designs. In our collaboration with C.P. Hart, we wanted to create an inviting spa-like sanctuary that sparks curiosity through design, to engage and invite the consumer to immerse themselves in our creation. We wanted to completely reimagine bathroom design and challenge the way people think about and use a bathroom."
- Karen Howes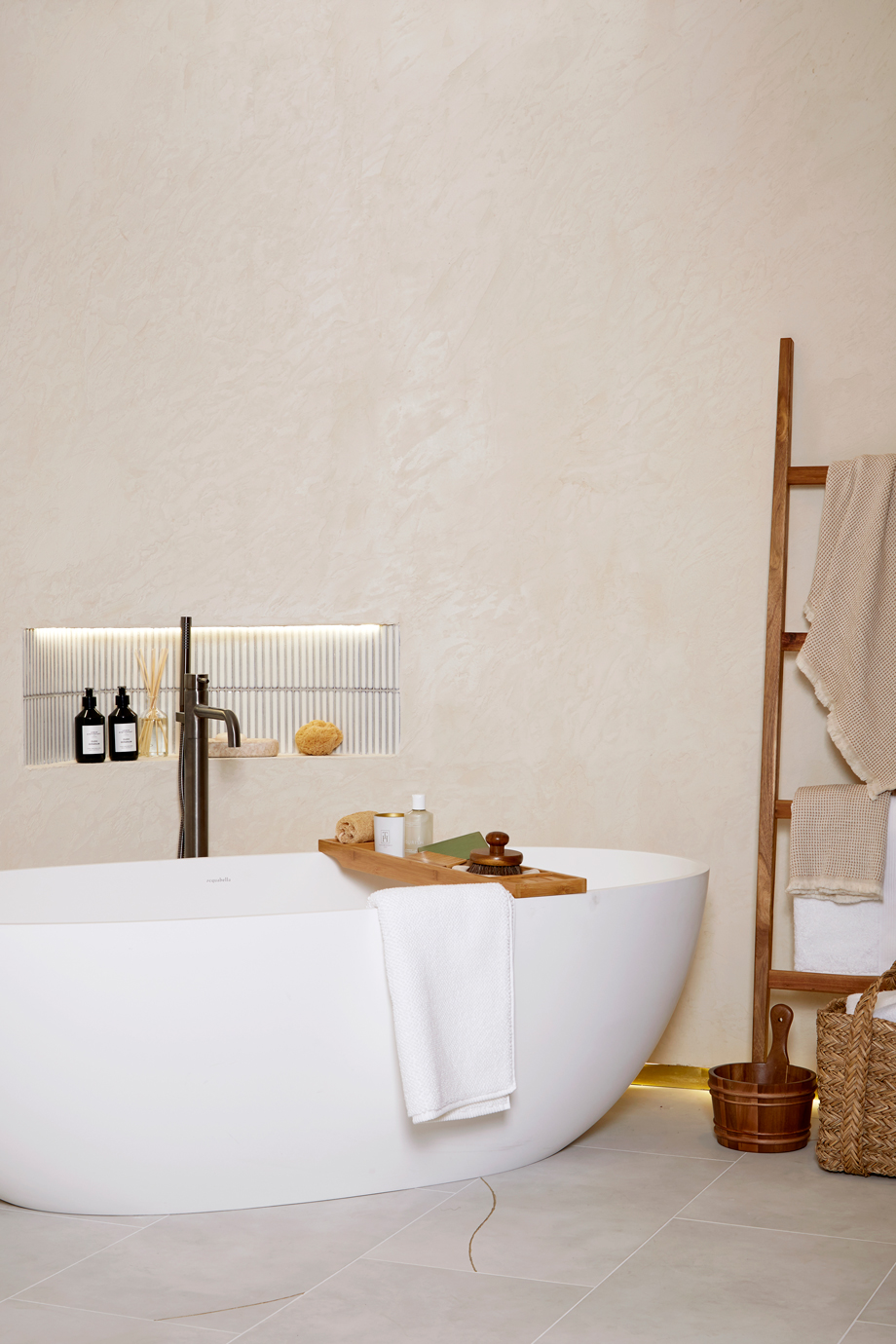 Shop the Coniston Freestanding Bath featured above, exclusive to C.P. Hart.
The room's curved, polished plaster wall echoes the Japanese art of rock stacking, and flashes of brass trim mirror the ancient art of Kintsukuroi, lending a dynamic contrast to the organic curves of the architecture, as do the Tura robe rails in gunmetal. A central bonsai tree is complemented by a smaller tree and directly symbolises harmony, balance, and order; a reflective mirror within the ceiling coffer parallels the appearance of a shimmering lake.
To create a soothing atmosphere within the space, Taylor Howes incorporated soft, recessed lighting that lends warmth and comfort and inspires the act of Onsen. This Japanese bathing experience encourages a meditative appreciation of the body.
Please visit our YouTube to view the full video.
We invite you to visit our Waterloo showroom, where you are able to experience all four room sets featuring our new product ranges, contemporary and classic.