Zuma Luminaire Light with Round Bezel
Please note:
this is a made to order item and therefore non-refundable.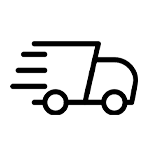 Contactless delivery

0345 873 1100
All orders are checked manually for compatibility
Product Overview
Product Specifications
Product Downloads
Download File

Care instructions
The lamps in the Zuma unit will run hot when in use. Always switch off the Zuma unit and allow them to cool before touching them. Only clean the Zuma unit with a dry cloth. Never clean the Zuma unit with abrasives or solvents.
Manufacturer's Description