Luxury Brand AXOR Launches Striking AXOR Edge Range
13 years after the first collection with French designer Jean-Marie Massaud, AXOR introduces Edge; a striking symbiosis of geometrical form and precision manufacturing. Introducing a new ultraprecise manufacturing process ordinarily reserved for diamond milling and space construction, the collection transcends boundaries in aesthetics and technology. Asymmetrically combined cubes set smooth polished surfaces against intricate texture to yield a design that is both strong yet delicate.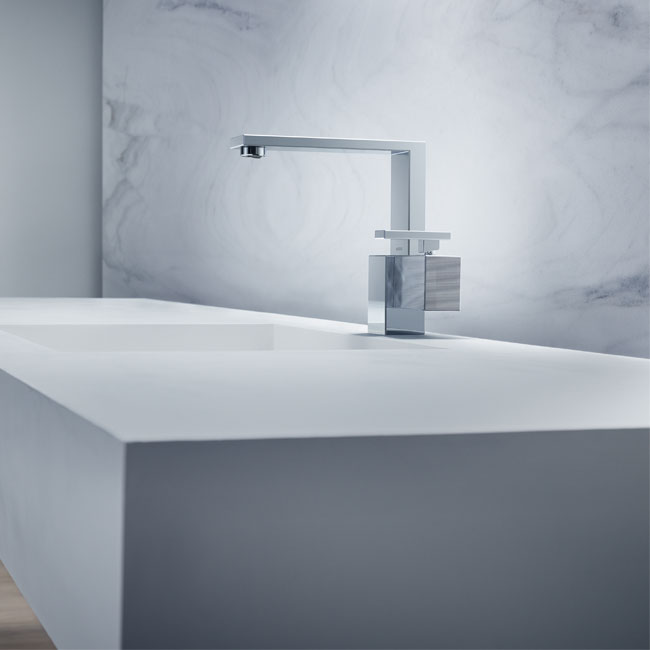 The collection is defined by avant-garde expression, celebrating the interplay of perfectly proportioned plains and edges. Partially enriched with a fine texture, the three-dimensional mixer offers a more tactile experience with water. Every element of the mixer, including the handle and the spout, has perfect 45° chamfers. Ordinarily recognised in the field of construction as a safety measure, here the chamfers pay testament to the small architectural details and overall virtuosity of design.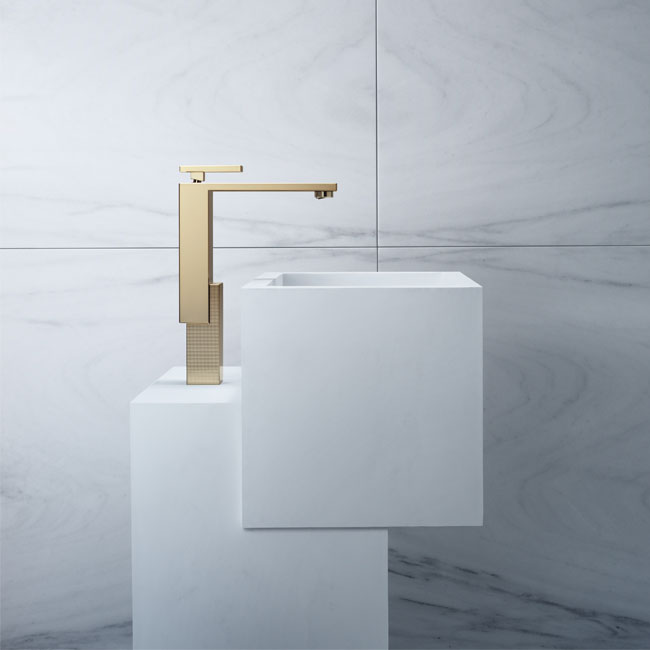 Especially developed for the production of Edge, a state-of-the-art diamond-cutting machine was made to ensure accurate planes and contours. The diamond-tipped tool, which is more commonly seen in the space and laser industries, is used here to mill the chamfers with the same high base quality required for diamond milling. With high speeds of 60,000 revolutions per minute and hyper-controlled temperatures, allowing a variation of barely 0.1 degree, the result creates tolerances that are 600 times finer than conventional methods of milling brass.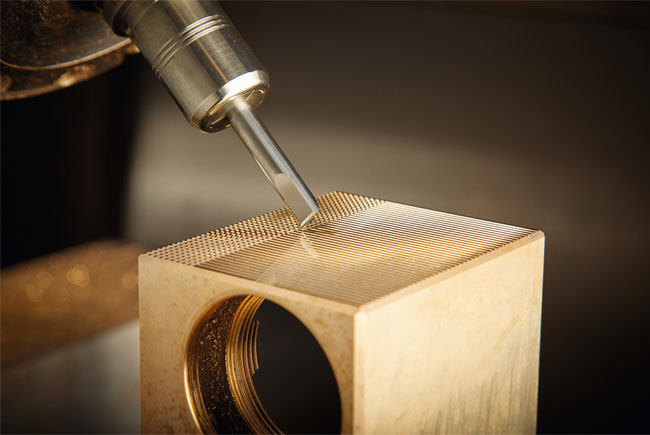 Jean-Marie Massaud comments: "In my collaboration with AXOR, we always seek to provide a better user experience. With AXOR Edge, we have answered the demand for refinement and uniqueness. More than a mixer, each product in the collection is a jewel, a masterpiece, a unique architectural object drilled from a brass block and then dressed with personal finishes. A real functional piece of art that shares your intimacy for life - that's my understanding of luxury".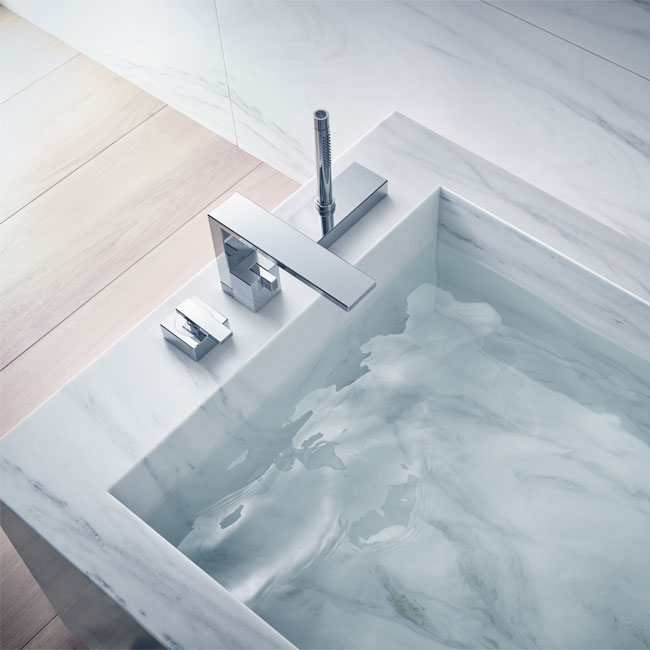 AXOR Edge is available for the washbasin, bath, bidet and with shower thermostat modules. Manufactured in the vacuum chambers of the AXOR production plant, Edge is available in five polished AXOR FinishPlus surface colours, from Polished Brass to Polished Black Chrome.