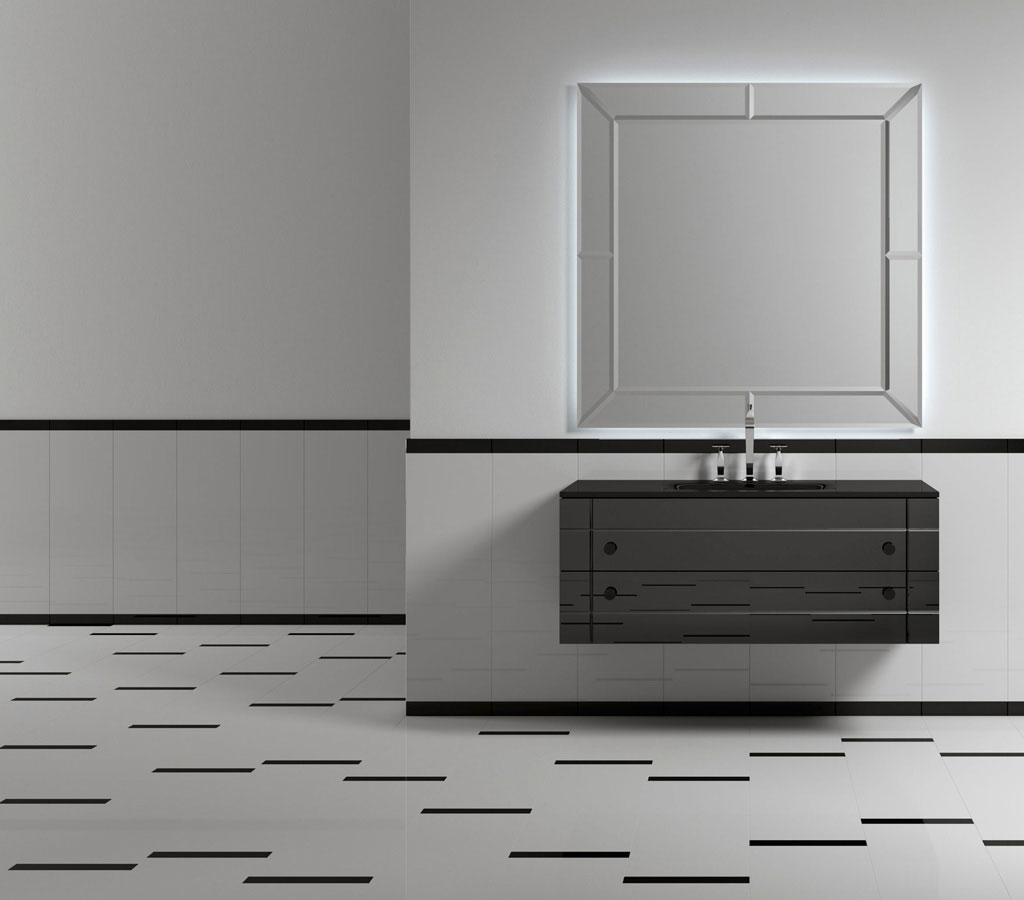 Click here to view your local showroom, or call a sales consultant on 03458 731 121
for more information.
Choose between brilliant white or deep black units, with the option of two different styles – an embossed diamond design or a smooth gloss finish. Drawers are available in 900mm or 1,200mm widths, providing ample storage for all your bathroom necessities.
The basin units are finished with a 4mm covering of polished crystal, while the tops of the units are crafted from Opalite, a ceramic glass that bestows a pleasing uniformity of colour and superior resistance.
Details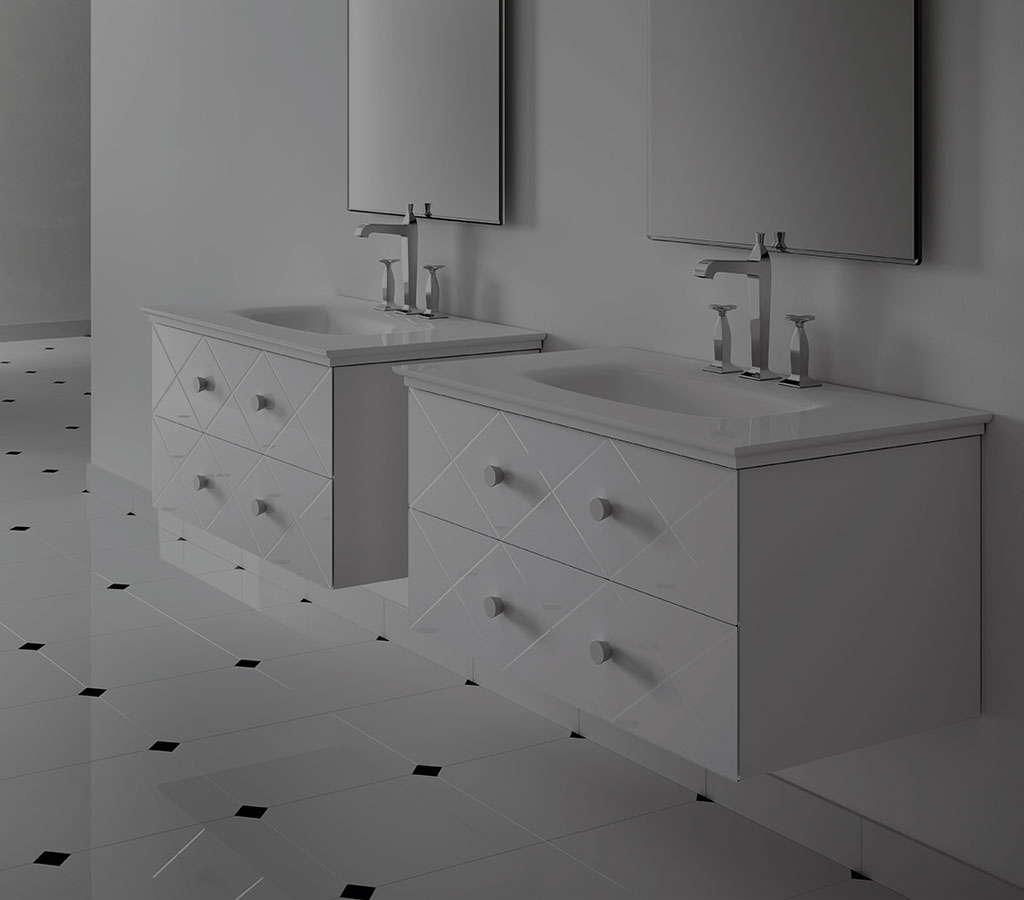 Artelinea's passion for timeless beauty is reflected in their bathroom collections.
Based in – and inspired by – Florence, their range of furniture and accessories are meticulously crafted using innovative technologies. They have revisited traditional bathroom design, preserving its classic appearance yet incorporating contemporary details and modern-day needs.
Artelinea is one of the industry's leading glass companies and has recently introduced Opalite, a hybrid ceramic glass material unique to the world of interior design.
About Supplier