30/09/2016
With 40 years of heritage and over 400 exhibition stands, Decorex is the most highly anticipated luxury design show of the year, and is the centrepiece of the London Design Festival. Located at Syon Park in South West London, it has an international reputation for showcasing the latest interior trends and new products.

C.P. Hart always send a group of buyers and designers to the show, both for the product launches and the design seminars. These are our picks from Decorex 2016.

1. Bespoke Furniture
The desire for more personalised interiors has driven growth in bespoke furniture – in and out of the bathroom. This striking example from Hyde House caught the eye of many interior designer at the show, with its on trend mix of deep luxurious blues and golds.
2. Glitz & Glamour
This elegant furniture unit on the Tom Faulkner stand has a Hollywood feel with its shimmering copper inlay.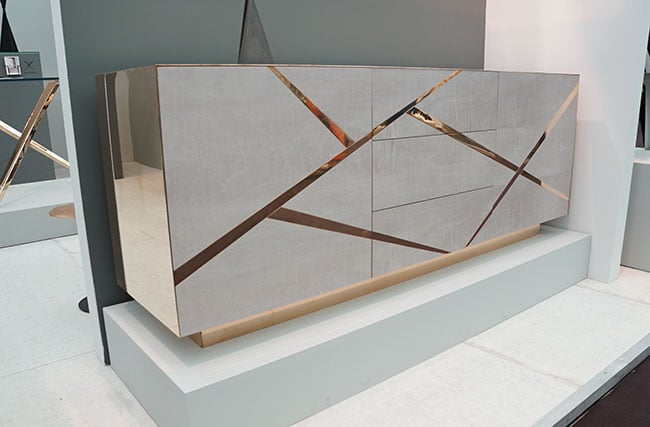 3. Industrial Opulence
A strong theme in bathrooms, the trend for industrial-inspired design could be spotted throughout the exhibition. These taps from THG combine luxury and rugged functionality.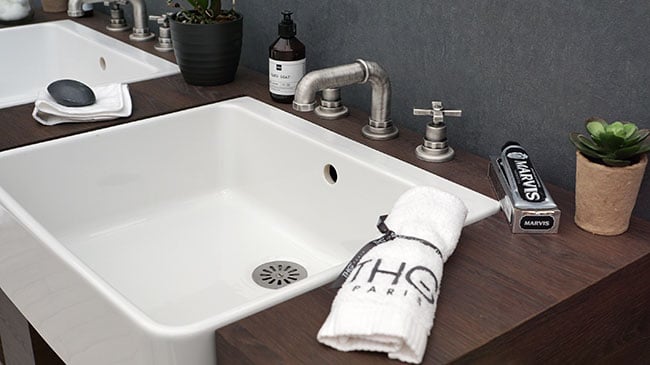 4. Mixed Materials
Here a mix of distinctive natural stone (from Mercardo Da Pedra), metallic strips and a stoneware bath creates an intensely luxurious feel. The Gessi brassware (available from C.P. Hart) adds a final touch of Italian flair.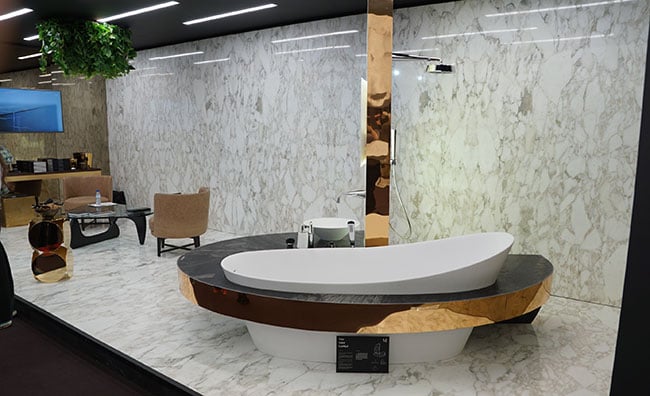 5. Vivid Patterns
Blue was definitely the colour of the show, and has been the colour of the 2017 – ever since Dulux called it for 'Denim Drift' at the start of the year. This eye-catching chair from Jo Littlefair was the stand-out example.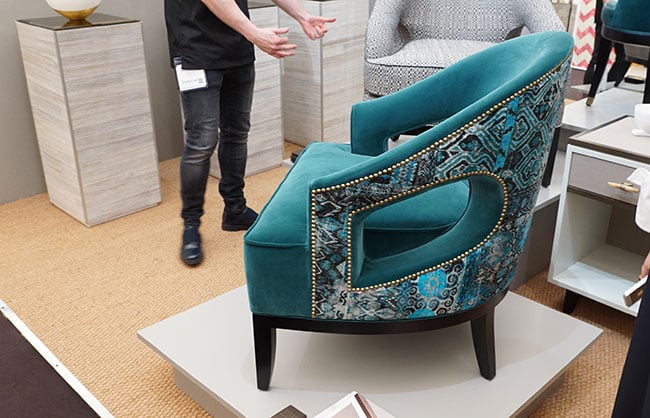 6. Hand-crafted lighting
Lighting was once again a big attraction at Decorex, with many impressive displays from small lamps to the oversized chandeliers. Curiousa & Curiousa showcased a beautiful selection of handmade lamps in various colours.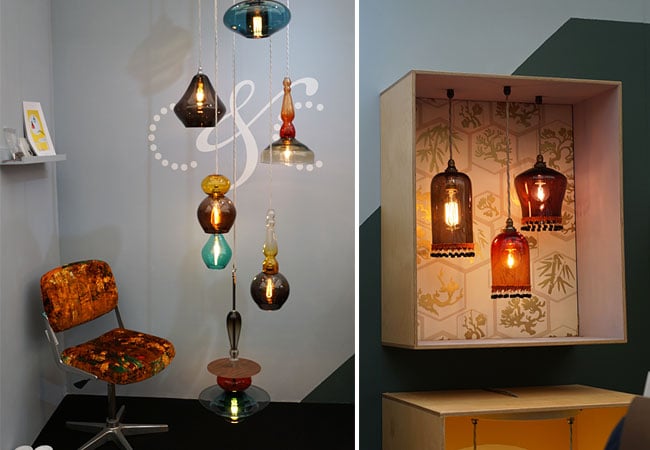 7. Decorative Bathroom Wallpaper
C.P. Hart is leading a more decorative approach to bathroom design (watch this space for an exciting collaboration later this year). At Decorex there were plenty of examples of elaborate patterns, colours and textures on wallpapers providing a bold backdrop to sanitaryware.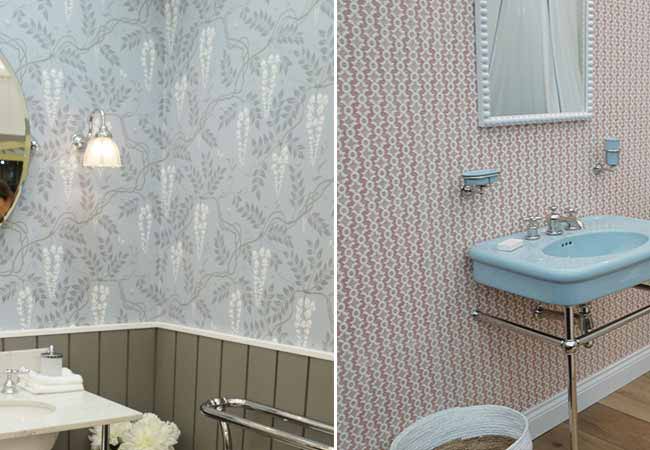 What did you think of the stands at this year's Decorex? Let us know your favourite stand or piece on our social media channels.