Bathroom Trends Emerging in 2019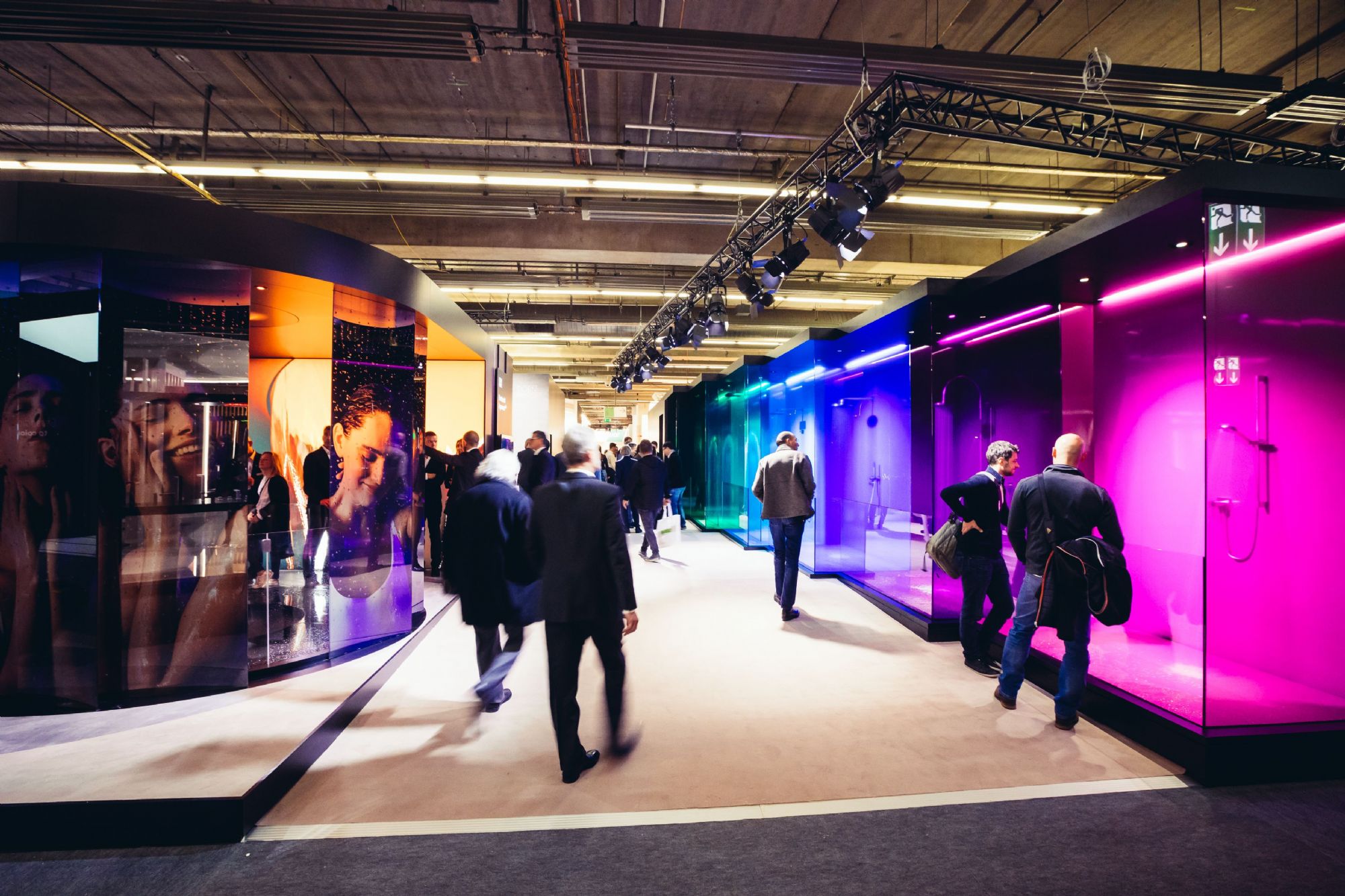 Held biennially in Frankfurt, ISH is the world's leading trade fair for sanitary and heating. Presenting the latest in bathroom design together with modern sustainable technology tailored to meet the needs of today's consumer, over 2,500 exhibitors showcased new products and intelligent home systems. Our visit revealed key trends to look out for in the coming year…
Colourful Bathrooms
In the past few months, we've witnessed a shift in bathroom design which has manifested itself in a kaleidoscope of colours, finishes and shapes; in particular, we've seen water-inspired blues and greens revitalising bathroom schemes. Hailed as the most colourful ISH on record, our trend predictions were cemented through the vast and varied number of colourful ceramics, brassware and sanitary-ware offerings showcased.
Where once white ceramics and minimalist furniture pieces held prominence in our bathrooms, creating clinical-esque spaces, the show by contrast, was an explosion of colour. Vibrant pinks, mint-greens and yellows were visible on larger statement pieces including taps, showerheads and pans, but also in the smaller details such as flush plates and toilet accessories. Look to Dornbracht's META range, Glass Design basins and Alape's steel bowls for inspiration. Amongst the more vibrant pieces, there were several brands including Bette and Duravit, that offered softer alternatives by playing beautifully with more subtle shades of pastel blue and grey interposed with marbles and dark woods. The show celebrated the banishment of the restraints of minimalism that have been prevalent for so long in the bathroom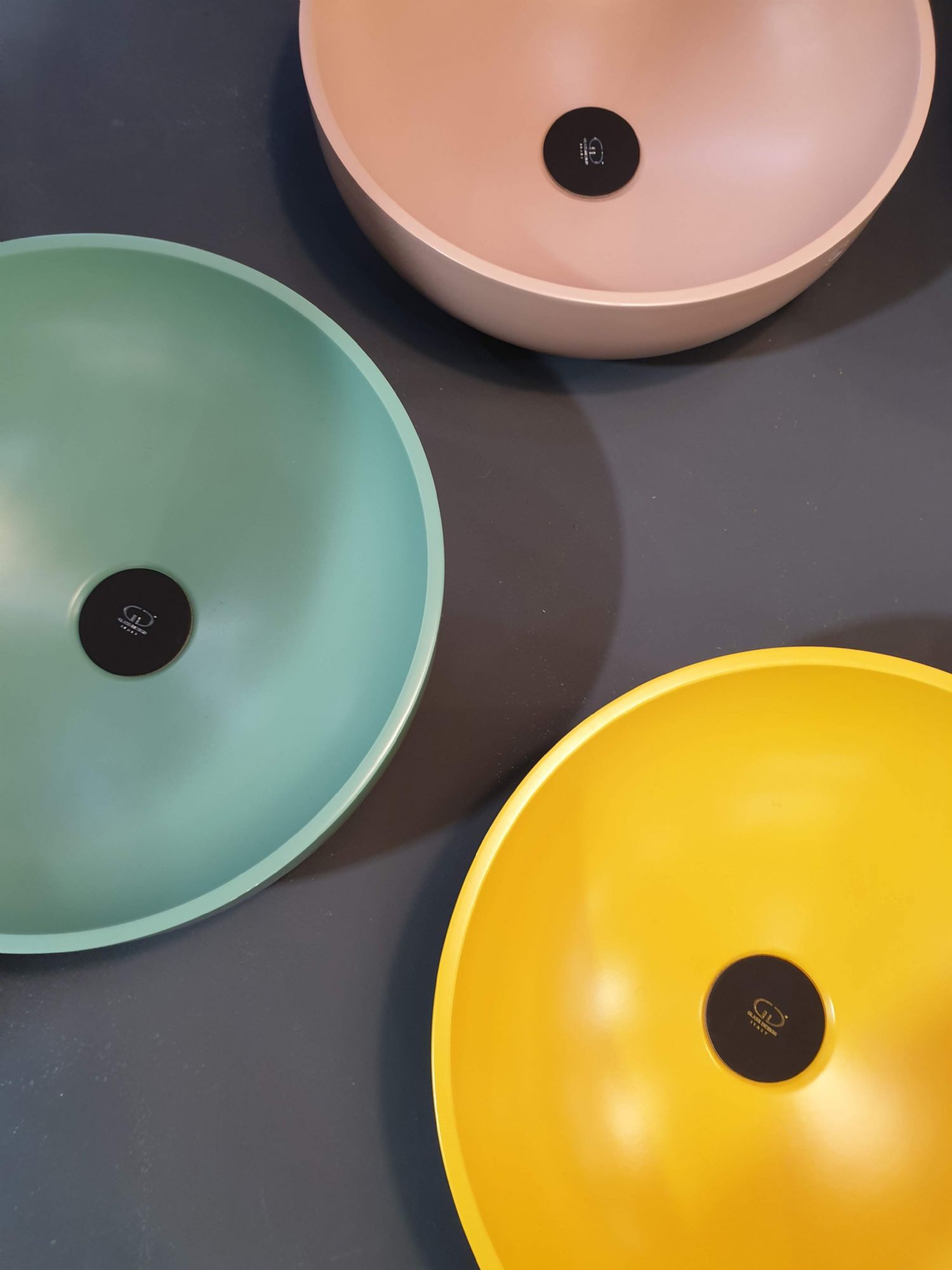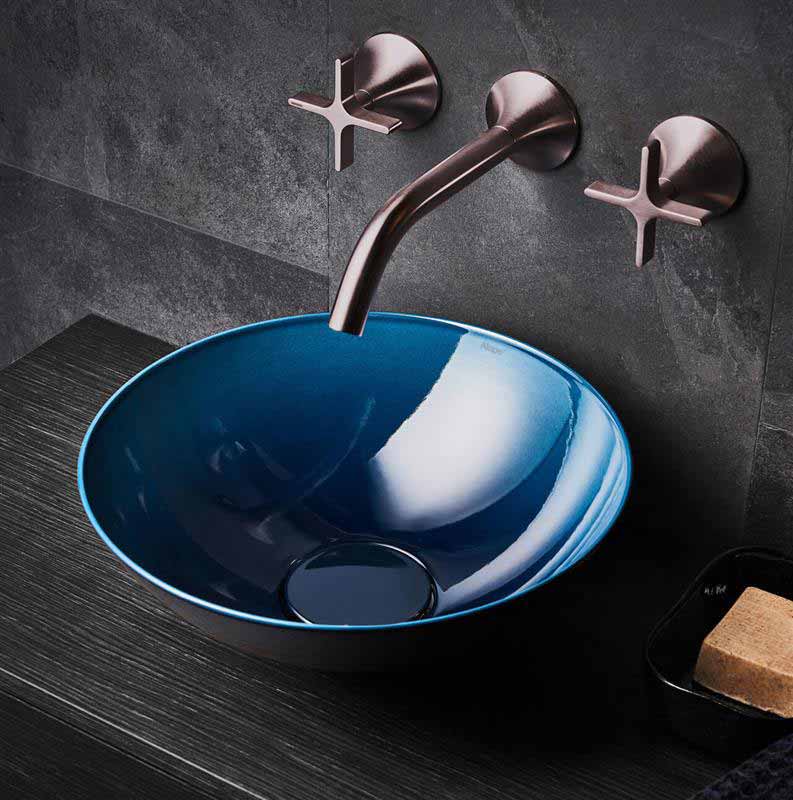 Wellness & Eco
How we enjoy our bathrooms is becoming intrinsically linked with how we adopt a more sustainable existence, therefore it was encouraging to see an abundance of intelligent solutions that reduce water usage whilst tapping into individual wellness. Evident from the market leaders at ISH, innovative spray technologies that combine this water-saving element with luxury showering were key. RainFinity from hansgrohe for example, boasts a concave spray surface and diffused arrangement of jet disc holes which is deliberately designed to softly cocoon the body whilst consuming less water.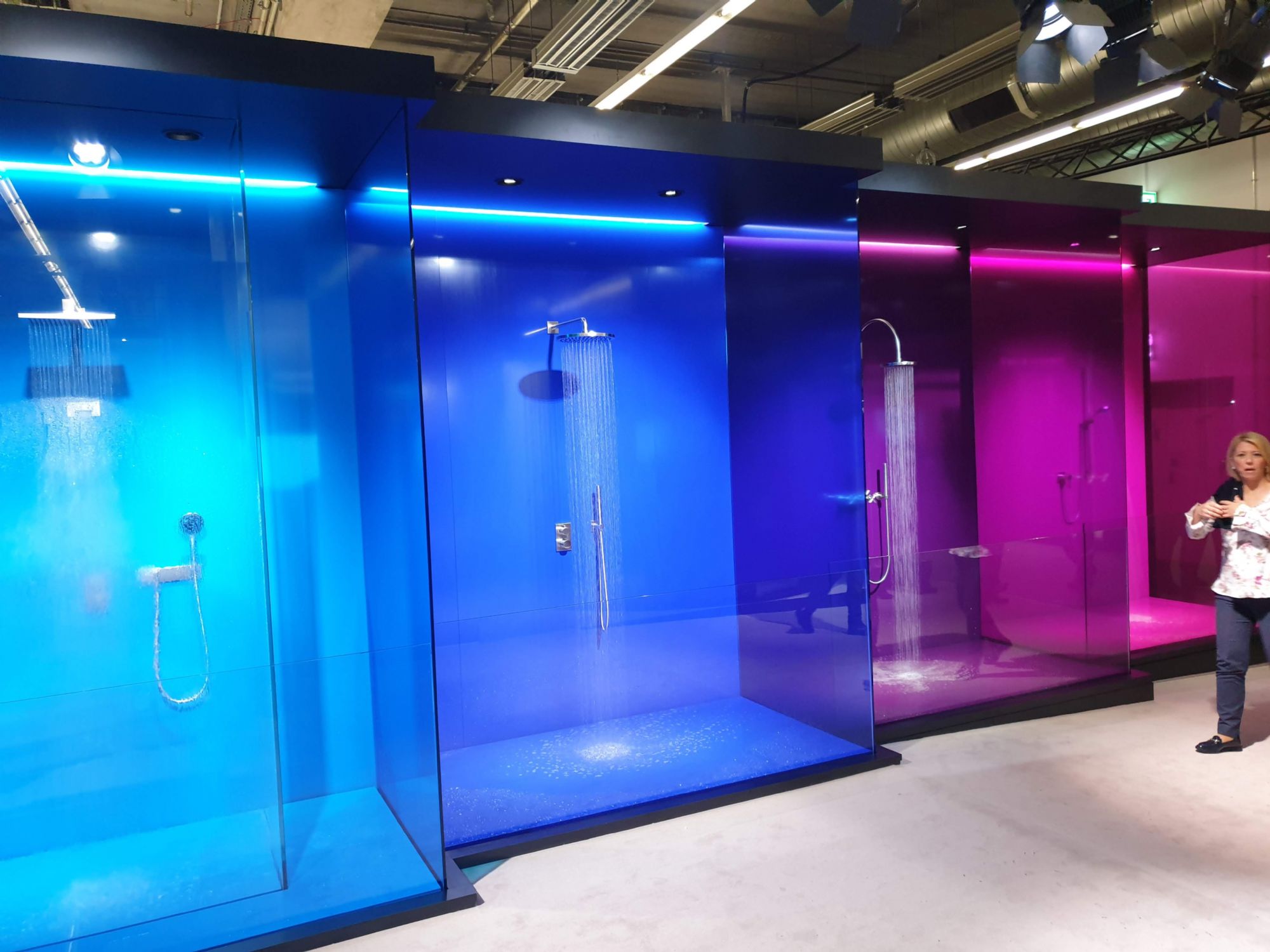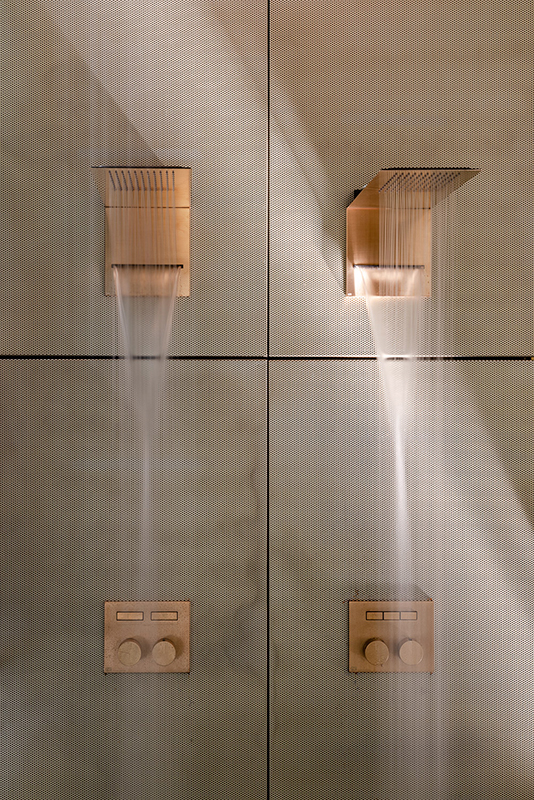 Customers are increasingly in tune with the emotional side of their bathrooms. This increase in demand for holistic, wellness-inducing spaces was evident both through the innovative spray technologies displayed but also through softly curved brassware and extra-large showerheads & intuitive water controls. Look to JEE-O and Grohe's extensive range of luxury showerheads for inspiration.
Retro design
Heralding a return to the 60s and 70s, several brands played on a retro aesthetic as inspiration for new collections.

Gessi's Hi Fi collection introduced the characteristics and essence of the old sound system into contemporary, sleek thermostatic mixers/ Villeroy & Boch playfully showcased their colourful take on the old Avocado Suite with Gesa Hansen's conceptual piece of work 'What kind of design do hes and shes prefer?' using brightly coloured tiles and ceramics.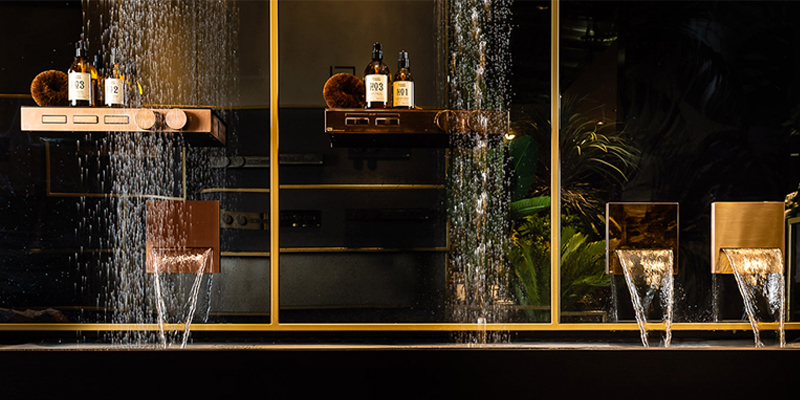 Detailed Finishes
Brassware has been dominated by minimalist design in recent years, but now advanced digital and material technology have given designers a new palette to experiment with. ISH showcased the latest in brassware finishes, with an abundance of brushed coppers, gun metals and matt blacks. Intricately knarled handles were evident in the new Gessi Anello collection while AXOR displayed ultra-precision manufacturing in its diamond-cut Edge collection. This introduction of texture offers an additional degree of personalisation into bathroom design, as well as softening what is often a harsh-industrial aesthetic.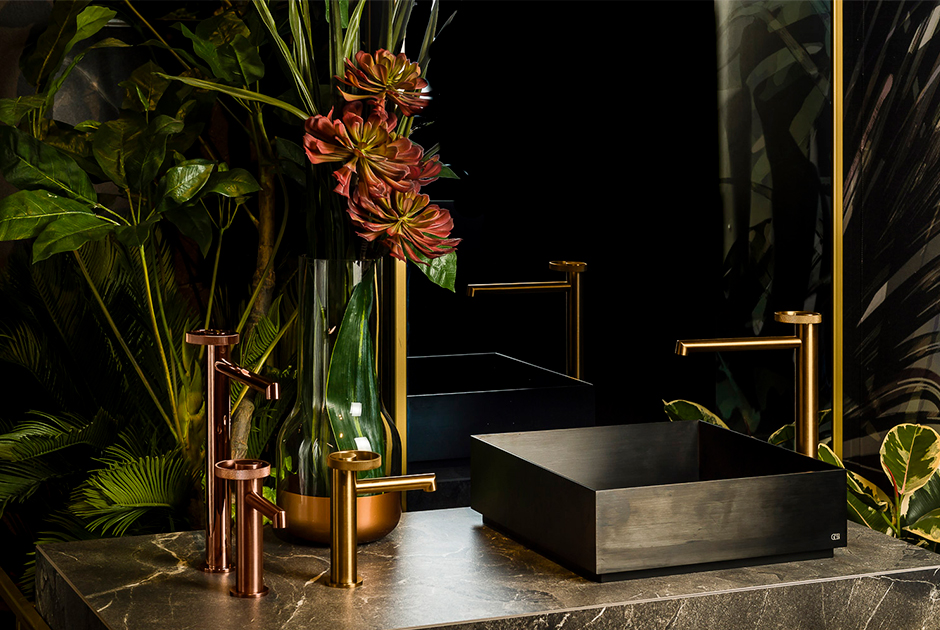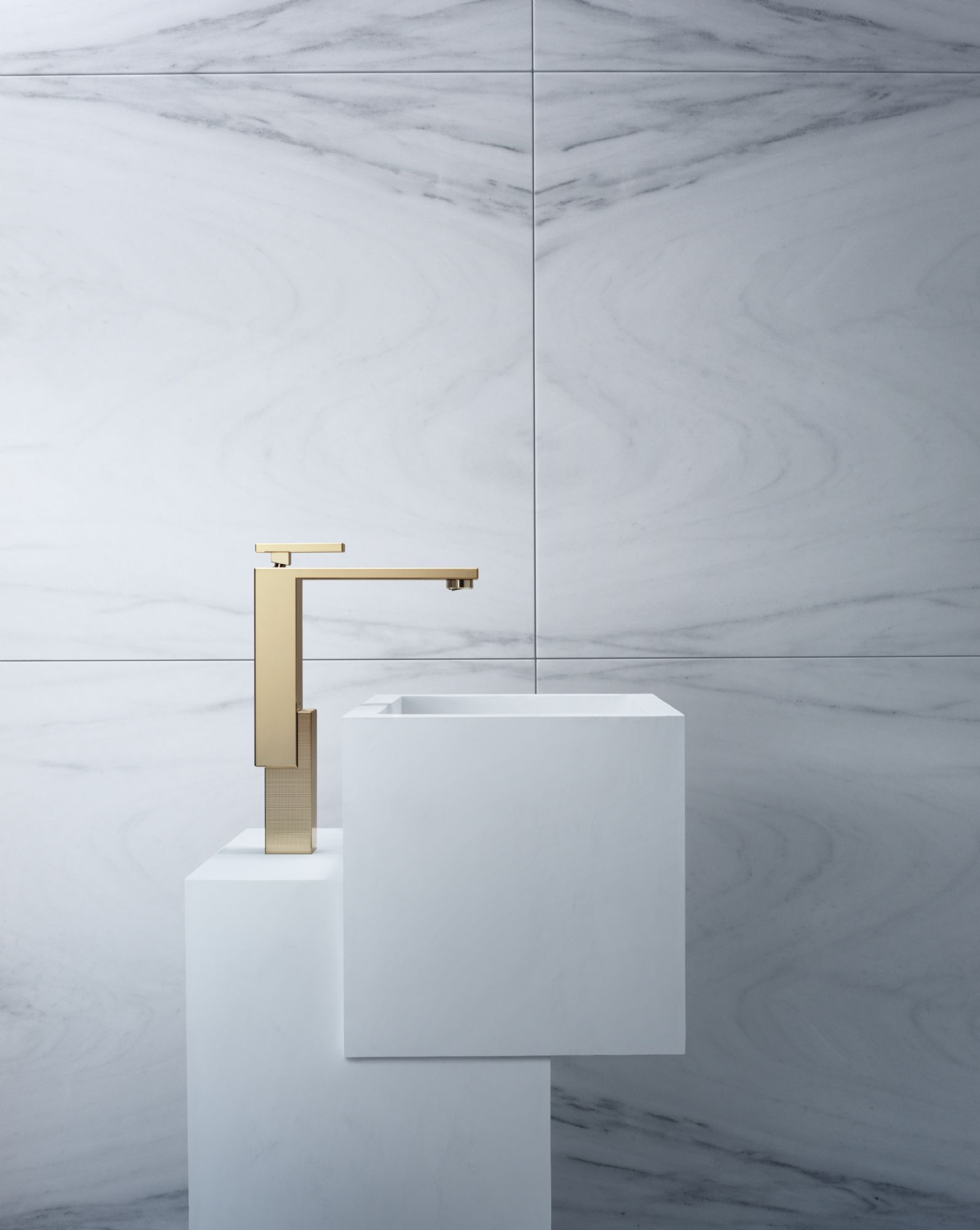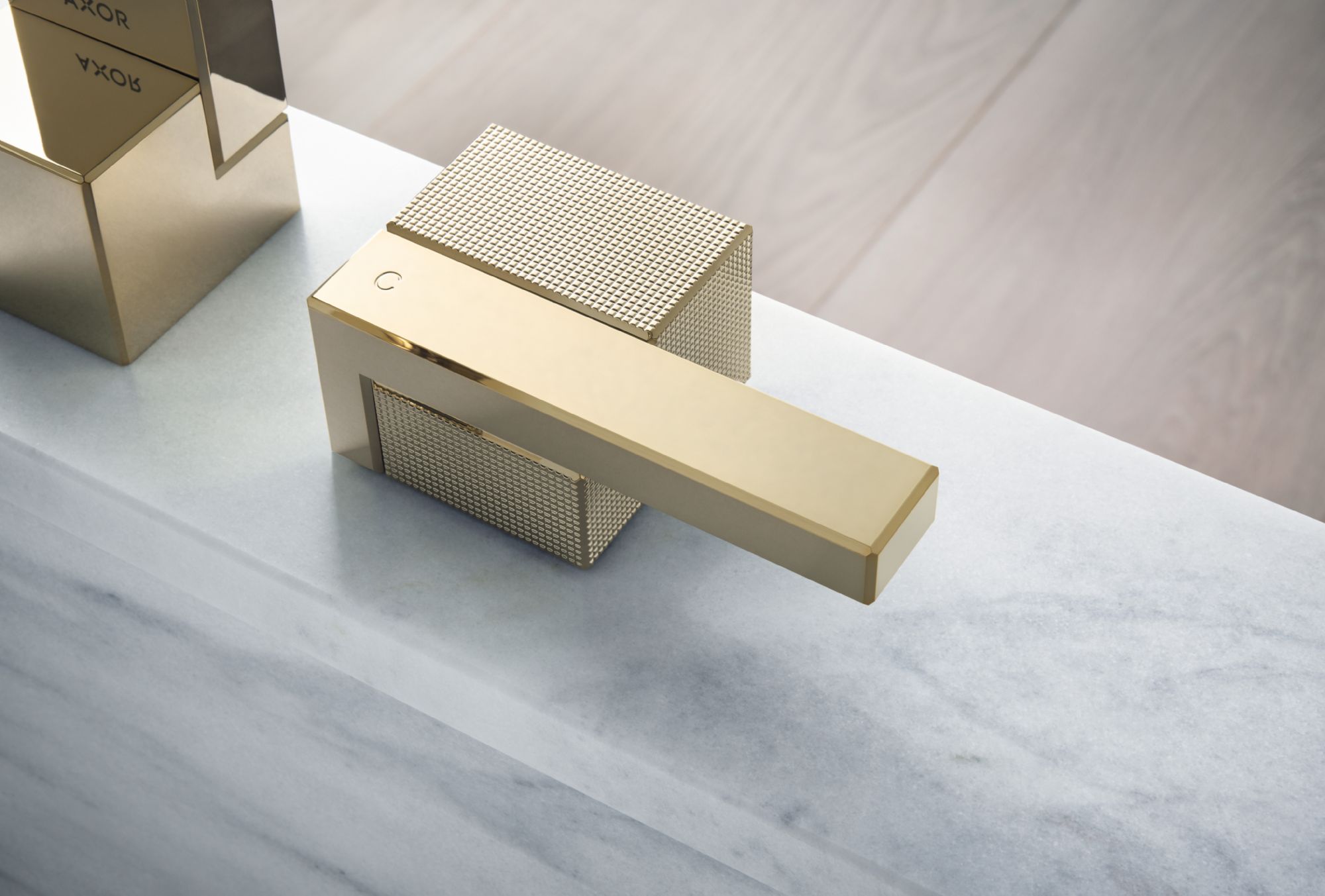 To see the latest products and trends from ISH, visit our Waterloo flagship showroom.

Waterloo Flagship Showroom, SE1 7DR