100% Design And Decorex International Review
In September we asked C.P. Hart Designer Patrick MacPherson to review the 100% design show and the Decorex International show. Below you'll find his thoughts and some of the key highlights of the shows.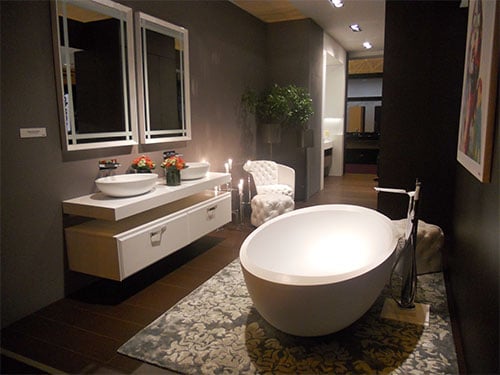 "There was much to see in the world of bathrooms and more at this year's 100% Design Show from wooden baths to lights in tights. Amongst this melee of design there were many treasures to be found. Baths with coloured stripes, beautifully-fashioned stone basins, Argentinean lights suspended weaved recycled tights, and Philippe Starck's striking new tile range were just a few of the many surprises on display. Some fantastic talks were also on offer to see such as a discussion on Biomimicry with Michael Pawlyn and Ross Lovegrove.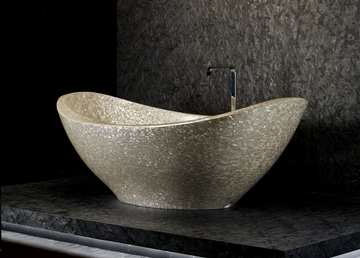 Just three days later I had the delight to visit this year's Decorex International Show. This was similarly a sea of shapes and colours. However I felt an utterly different character here due largely to the decorative nature of the exhibitors and the artistic depth of their products. Amongst the seemingly endless opulence I found gold-encrusted baths, rugs resembling galaxies, and art pieces that have the ability to fill a room with warmth. My Visit to Decorex was concluded with an inspiring talk on the importance and benefit of using the "sixth sense" of intuition to aid an effective design process with an emotive context.
I am grateful to have had the opportunity to visit both of these fantastic shows and am excited to see what manifests in the design world in the coming years."