1 Minute Interview With Carolyn Harrison
21/11/2014
This month's 1 Minute Interview is with our Contracts Manager, Carolyn Harrison. Her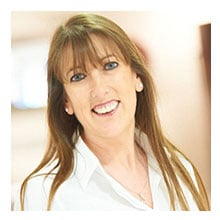 and her team recently had a stall at the Independent Hotel Show 2014, so we've caught up with her to see how it went and what projects are coming up.
What was your favourite product on display at the Independent Hotel Show?
The C.P Hart Contracts team were very fortunate to exhibit at the Independent Hotel Show again this year. As one of the biggest stands at Olympia we were able to demonstrate the flexibility of our product portfolio, pricing and service. I think my favourite aspect of the stand was our "Tunnel of Bling". We wanted to show the sexy side of bathrooms and this area included a number of "Glass Design" Basins in Silver, Platinum, Black and Gold. The basins can be used with fabulous freestanding vanity units, wall hung vanity units or on console tops. The glitzy mirrors, Waterproof (IP65 rated) Chandelier, red carpet and beautiful wallpaper made this a stunning display.
Other areas of our stand showed an example of our Classic, Contemporary and Accessible offering along with a great example of different tap finishes.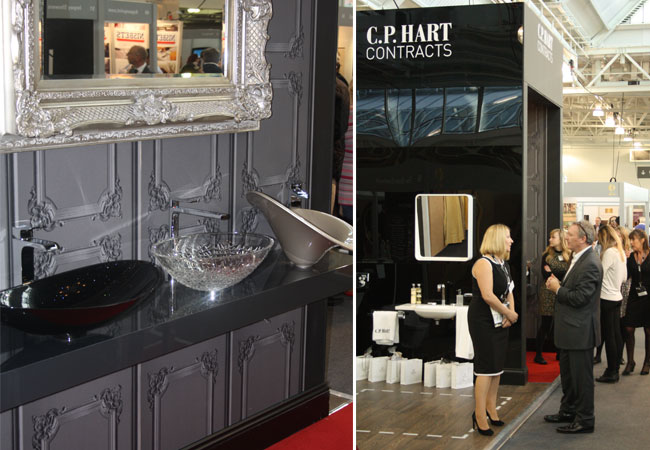 Accessible bathrooms are a very important topic at the moment, and a recent increase in the products available is apparent. How are C.P. Hart helping and what products are available?
Creating an"Accessible" bathroom or W.C can be very daunting and there are certain regulations that need to be met. We can ensure the products specified tick all the boxes. We have an understanding of which products should be used i.e. the correct heights, the number of grab rails required, the amount of space required for wheelchair use and the correct water temperatures. We believe an Accessible bathroom should still be stylish and have a great example of an inspirational accessible bathroom at our Waterloo Showroom.
Are there any exciting projects your team are working on at the moment that we should look out for?
With the benefits of our large product portfolio, great relationships with our manufacturers and competitive pricing, the Contracts Team have specified some fantastic projects this year. They range from Boutique Hotels, Large Residential Developments, Luxury Houses and Commercial Washrooms. Examples of these can be seen on our web site, The Sloane Club, UK House, Embassy Gardens, 131 The Promenade, Draycott Hotel.
Ones to look out for next year include an office block, which is being converted to luxury apartments, (which will include examples of some great finishes i.e Black taps) and a collection of apartments where we will be using the new Eleganza range by Gessi.