Siobhan Hayles #MyCPHartStyle
In our new #MyCPHartStyle series, we ask interior designers and stylists to tell us how they go about planning their bathroom projects, the products they use, and what goes into the decision process. In our first post, we're going to hear from Devon-based designer, Siobhan Hayles, whose love of colour, pattern and texture is reflected in her beautiful projects. Read on to find out how she approached a recent bathroom renovation and why she thinks lighting is particularly important…

Hustle at 5pm. Its something we all deal with daily the slog of the commute, the school run and jostling along with the day-to-day mundanities. It's also the name of the paint we chose for the beautiful Lincoln bath installed at a country farmhouse in Devon, a refuge from the 'hustle' of city life.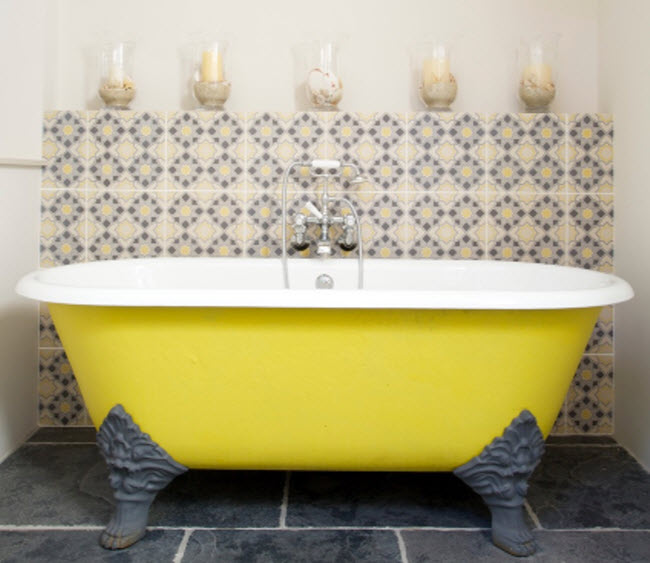 Creating a calm environment in which to relax never needs to mean that you choose shades from the pale end of the colour spectrum. In this bathroom we choose the warm and neutral mid-tones of Farrow & Ball's 'Elephant's Breath' as a backdrop to this stunning roll-top bath. By putting in a very practical false wall of tiles to protect the wall from the children's splash and create a shelf for shampoo, bubble bath and Champagne (if you might be so inclined), we also created a visual statement of sorts.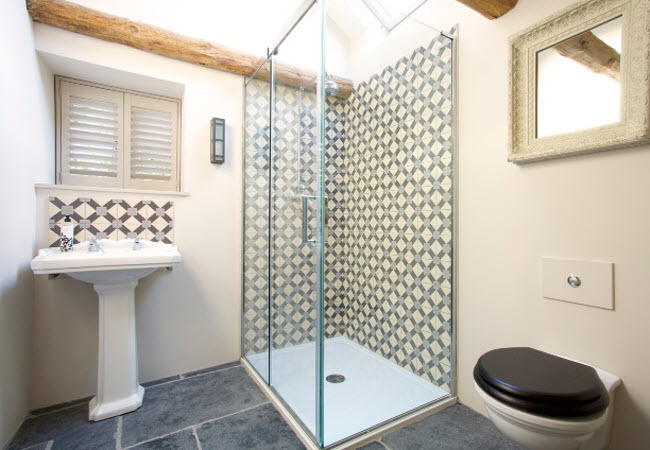 The encaustic tiles complement the bath colour with a hint of yellow and grey linking to the floor tiles. Leaving the rustic beams of the property helps achieve a characterful bathroom with plenty of interest.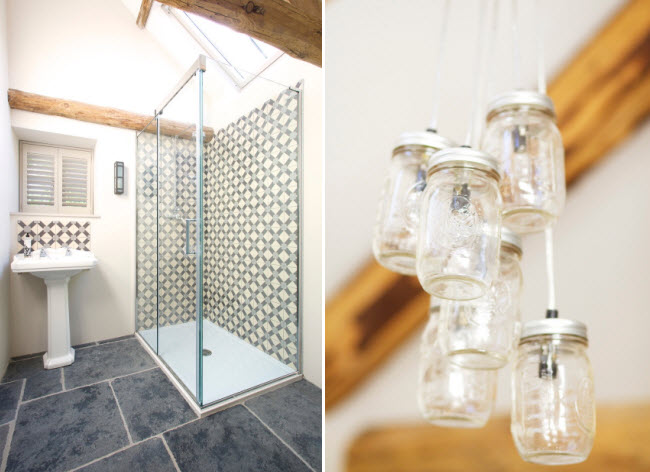 The most important thing in this bathroom was lighting, as it is in any scheme, but particularly where you want to relax. Pay particular attention to the type of lights you install, add layers where you can and always use a dimmer switch. Here we have strung a cluster chandelier of mason jars to add interest in the high ceiling, a functional wall light casts light above the basin and beside the face and, most importantly, uplighters are fitted behind the bath. The product we choose has a filter you can change so that depending on your mood you can cast different shapes and shadows around the room. I like the fan of light as it casts a beautiful ambient light around the room.

Thanks so much, Siobhan!

Want to achieve a similar look? Here's how...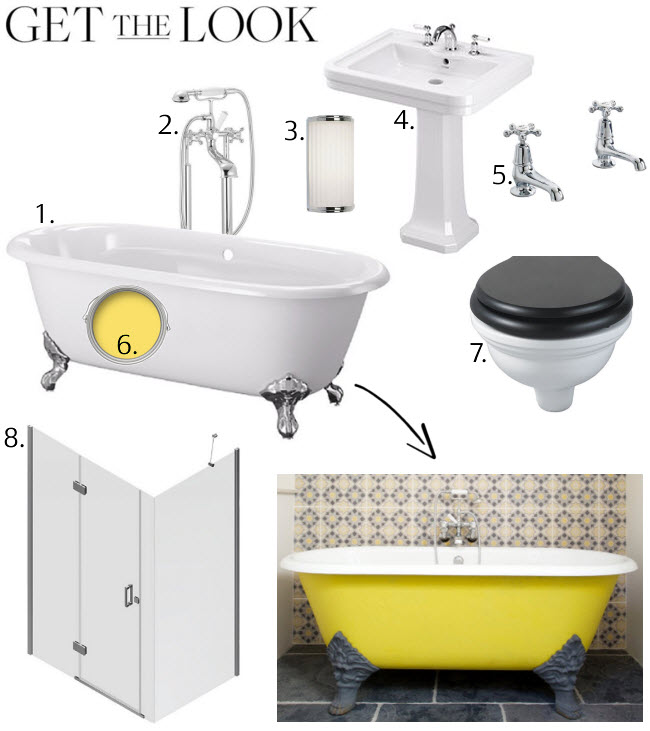 1. Lincoln freestanding bath // 2. Dornbracht Madison freestanding bath filler // 3. Astro Lighting Monza 250 // 4. London washbasin // 5. Admiral basin pillar taps // 6. Farrow & Ball Babouche No.223 // 7. Henley wall-mounted toilet // 8. Crystal shower enclosure // (not pictured - Hart Slim40 shower tray)